This webinar will prepare new and emerging professionals to engage in contract administration by providing a fundamental understanding of contract types and equipping participants with contract sources for reference.   
Navigating Contracts 
Foundations of Practice Series
Topics: Contact Administration / Practice 
Length: 1 hour l What's included: video, quiz, certificate of completion
This webinar is available to stream!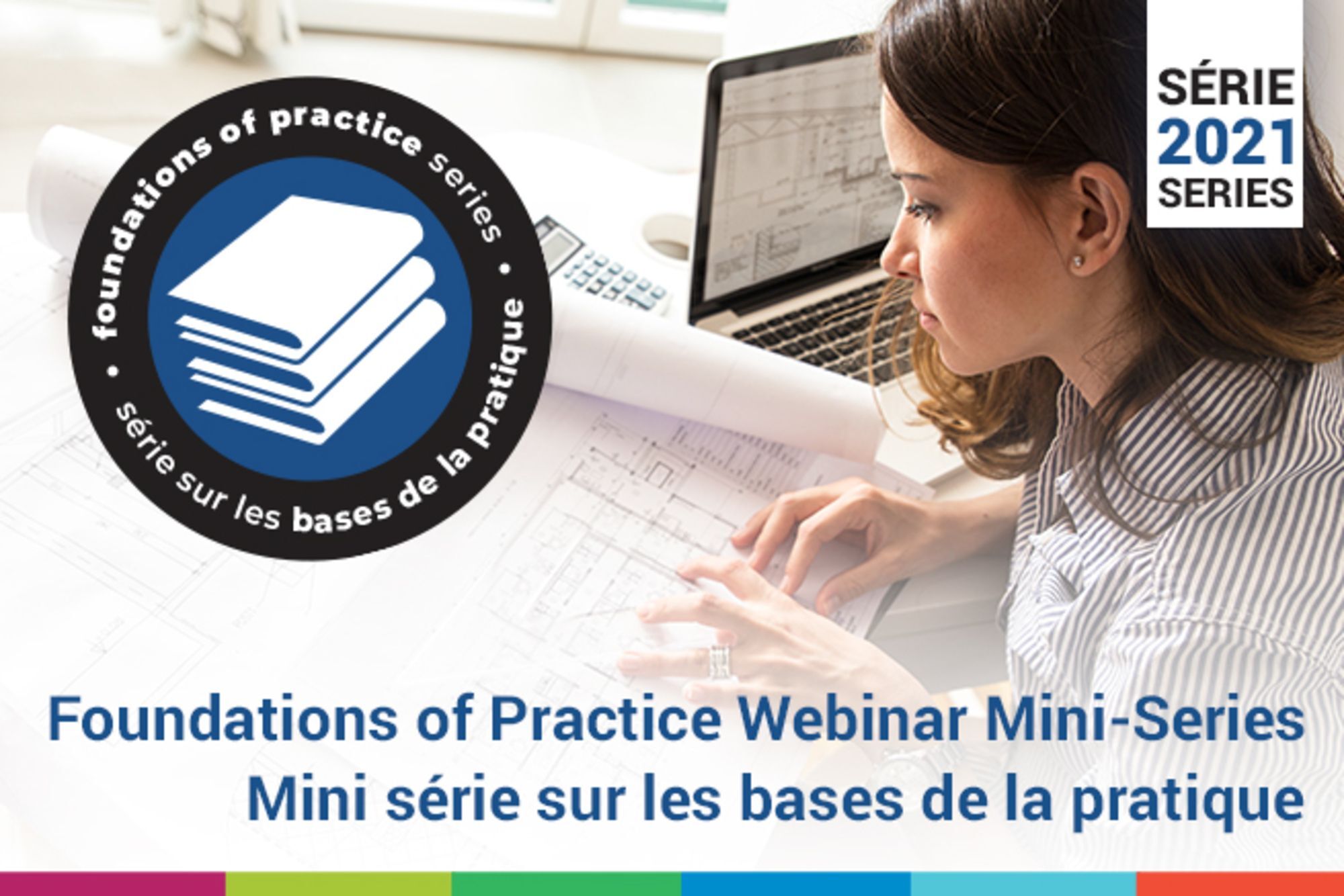 Architects are expected to be familiar with the current industry practice surrounding construction contracts. For instance, architects must review Requests for Proposals (RFPs) and decide if the project is a good fit, understand the terms of the contracts when hiring sub-consultants for project teams, prepare contracts and explain the terms to clients, and administer contracts on behalf of other parties and hold them accountable.
This webinar will conduct a high-level overview on contracts that all architects should be familiar with and examine the various types of contracts, their commonalities, differences, and what warrants using them.  Participants will learn to identify the elements architects should be familiar with to ensure a legal and binding contract.  Finally, this review will provide a fundamental understanding for newly practicing architects and emerging professionals as well as equip participants with contract sources for reference.  
Learning Objectives:
At the conclusion of this session, participants will be able to:
Identify the different types of contracts.

Locate where to source pertinent contracts.

Determine the correct contract type.

Implement contracts at the appropriate stages. 

 
Subject Matter Expert
Ivan Desroches, MRAIC, OAA, OAAAS, A.Sc.T 
Pricing A-La-Carte 
Member: $50  /  Non-Member: $75  

Intern Member: $35  /  Intern Non-Member: $50  

Student: $25  (must be an RAIC student associate member)  
Purchase as part of a webinar 5-pack and save 10% on your order!   
Purchase as part of a webinar 10-pack and save 25% on your order!
This webinar is part of a series! See more like this here. 
Cancellation/Refund

: Your access begins as soon as payment is processed. Please note, a refund is only available if you cancel within 5 business days of your initial order, and you have not accessed any content. 

An amount equal to *10% of the registration cost will be retained as an administration fee.

 Should you cancel after 5 business days, your payment is non-refundable.

 There are no exceptions to the cancellation/refund policy. Webinars and courses are not transferable. 

 

The RAIC reserves the right to cancel registrations for individuals who sign-up for the wrong category (member or non-member). Please select the correct membership category when registering to avoid interruption of service. Log into your member account to access member pricing. If you have any questions about which category to register for, please contact the RAIC education administrator at education@raic.org  

 
Instructions:  
Access RAIC webinars in 3 easy steps: 
REGISTER online through the RAIC Store 
LOG IN to the RAIC Learning Management System 
ACCESS courses on your personal Education Dashboard