RAIC Continuing Education Program
The Royal Architectural Institute of Canada (RAIC) is offering a rich continuing education program in 2019. As the national architectural advocacy and professional practice support body in Canada, the RAIC is a leading provider of high quality and engaging continuing education opportunities.
---

                   
---
RAIC Continuing Education Menu
CORPORATE AFFILIATES SERIES
     Coming Soon
---
Continuing Education for Architects in Canada
For architects to maintain their architectural license in Canada, a number of structured/core and self-directed continuing education learning credits/hours must be obtained within a specific time frame. This amount of time is called a continuing education cycle, and the length and duration of these cycles are determined by the provincial associations of architecture. The number of hours of continuing education required is also specified by the provincial associations and currently differs among the provinces.

There is no formal approval/accreditation process for continuing education providers in Canada. Structured/core learning activities are developed, or reviewed, and delivered by the RAIC, a provincial/territorial association, or an independent continuing education provider. Self-directed activities are selected by the individual architect and must relate to the practice or business of architecture.

The RAIC provides courses for both members and non-members that are intended to be counted toward structured/core credits. An official RAIC certificate of attendance, including a description of the offering, learning outcomes, and the number of credits is issued following all RAIC continuing education offerings. The RAIC is responsible for all content generated by these courses, workshops, webinars, and rapid e-learning modules.

In addition to providing continuing education opportunities, the RAIC manages the National Continuing Education Database. In this role, the RAIC facilitates the management of the system and user accounts and transcripts. The RAIC does not upload any credits to the database, including for members or RAIC-issued continuing education credits.

The provincial associations currently participating in the database are:

•    Saskatchewan Association of Architects
•    Nova Scotia Association of Architects
•    Newfoundland Association of Architects
•    North West Territories Association of Architects
•    Architects' Association of New Brunswick
•    Architects Association of Prince Edward Island
---
RAIC Member Benefits
Members receive special pricing on most RAIC continuing education programs year-round.
REMINDER!
RAIC members who renewed their 2019 membership before January 1, 2019 are now eligible to redeem their free 2019 Webday webinar (one hour) valued at $25, or their $50 voucher on continuing education sessions valued at $500 or more.

To redeem your $25 Webday webinar voucher, please call Anthony Youssef at 613-241-3600 ext 205 or e-mail your name and webinar of interest to ayoussef@raic.org.
---
FOUNDATIONS OF PRACTICE SERIES
---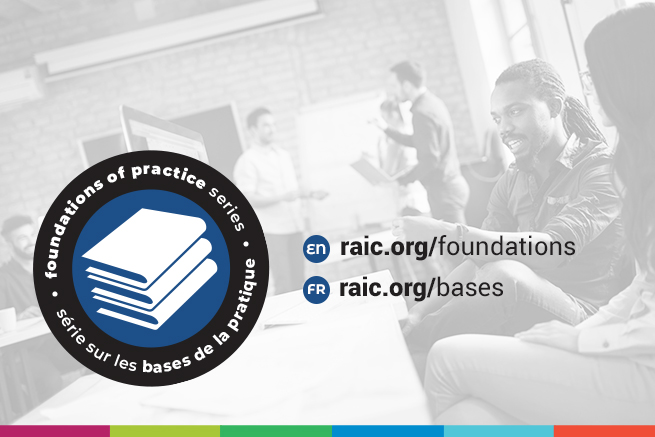 Whether you're seeking courses on EXAC prep, national building code, contracts, law, or business, the RAIC Foundations of Practice Series is the place to start.
Students, interns, and newly licensed architects can build a strong foundation for their careers with webinars, workshops, and online courses specially designed for the needs, schedules, and budgets of upcoming professionals.
The RAIC Foundations of Practice Series will set you apart with:
flexible and accessible learning opportunities
peer-to-peer networking opportunities
support with important career milestones
access to industry experts and knowledge
curated content unique to the new professional
The RAIC is Canada's authoritative source of education and resources.  Position yourself for opportunities and advance your career with the RAIC Foundations of Practice Series.
As always, RAIC members enjoy discounts or free access.
RAIC Emerging Practitioners (EP) Webinars and Events
For upcoming program information, click here. 
---
... FOR ARCHITECTS SERIES
---

Project Management for Architects Course
Following a popular 2018 schedule, the RAIC is pleased to announce that the Project Management for Architects course will be taking place in additional cities across the country in 2019. Upcoming cities: Toronto, Montreal, and Victoria.
This two-part course will provide both project management knowledge in the context of architectural practice as well as prepare participants for the Project Management Institute's PMP® certification exam. The course is divided over two sessions, two weeks apart, with each session running from the Thursday evening to Saturday afternoon (41 hours total).
Click here for more information, including upcoming cities, dates, and registration.
Financial Management for Architects Course
Financial Management for Architects course is a new initiative of RAIC, specially designed for architects, sole proprietors, intern architects and managers, happening in the major cities across the country. Upcoming cities: Toronto, Vancouver, and Ottawa. 
This two-day course will lay a framework for understanding the financial and accounting operations, processes and concepts, needed to run and lead a sustainable architecture business. Participants will gain knowledge for efficient financial management when it comes to owning, operating, and managing an architectural practice.  
Click here for more information, including upcoming cities, dates, and registration. 
---
WEBDAY WEDNESDAYS
---

Webday Wednesdays Webinars
'Webday Wednesdays' are webinar-based learning opportunities organized into monthly, thematic mini-series, comprised of multiple related webinars in both English and French. Each of these weekly webinars are presented by a different subject matter expert in the field being explored. Past series have included BIM, energy + architecture, adaptive reuse, and design processes.
Upcoming Series:
•    November: Wood Architecture + Construction
•    December: Marketing + Communications in Architecture
Click here to learn more and to register for upcoming sessions. 
For information on past Webday Wednesdays series, click here.
---
HERITAGE CONSERVATION SERIES
---

Heritage Conservation Workshops
The RAIC is pleased to announce the launch of its new Heritage Conservation Series of limited edition workshop experiences. Working in partnership with the Carleton Immersive Media Studio (CIMS) and Parks Canada Agency, these workshops will explore topics related to the Standards and Guidelines for the Conservation of Historic Places in Canada, emerging technologies and digital tools, and adaptive reuse design strategies. They will also give exclusive access to nationally significant sites, world-class resources, and leading experts in these fields.
Current Workshops:
All RAIC workshops are eligible for continuing education certificates of attendance.  
Click here to learn more and to register. 
---
CORPORATE AFFILIATES SERIES
---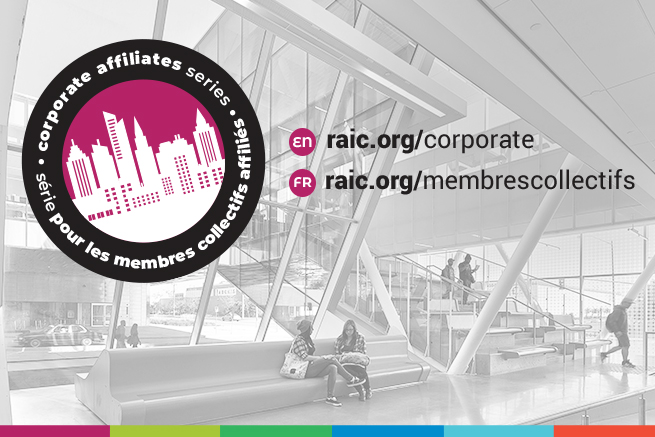 Corportate Affiliates Series
---
OTHER RAIC CONTINUING EDUCATION OPPORTUNITIES
---

2019 Festival of Architecture
The RAIC's annual Festival of Architecture, taking place in Toronto from October 26 to November 2, 2019, is an excellent opportunity to accumulate a significant number of continuing education credits in a short time span, and from leading experts in the field.

In previous years, attendees have been able to receive up to 13.5 structured/core credits in just a few days. This year, continuing education credits will be given for all Festival 2019 sessions, plenaries, and architectural tours – in addition to the social events, networking, and other opportunities that Festival delivers. Click here to register today!

POP // CAN // CRIT 2019: Education and Emergence of Architects in Canada
As an addition to the official festival programming for 2019, the annual, national POP // CAN // CRIT Symposium will take place in Toronto on October 26, in partnership with the festival. POP // CAN // CRIT 2019: Education and Emergence of Architects in Canada will also be eligible for RAIC continuing education hours. Click here to register!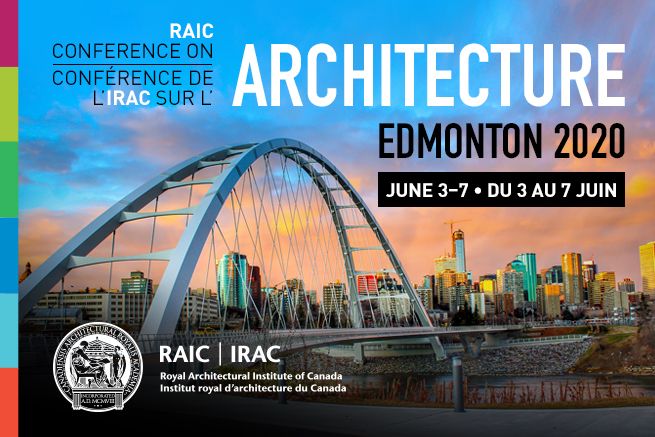 Conference 2020
Call for Presenters: RAIC Conference 2020
DEADLINE TO APPLY: July 31, 2019, 5 p.m. ET

The Royal Architectural Institute of Canada (RAIC) invites proposals for the presentation of continuing education sessions during the RAIC Conference 2020 to be held June 3 to 7, 2020 in Edmonton, AB.

Don't miss this rewarding opportunity to share expert knowledge, relevant content, and insight at this exceptional event.

The program, tailored for work and educational success, will feature high-quality learning sessions that include interactive content, innovative ideas, and interactive discussions. Participants at all career stages will take away insight, inspiration, and ideas for practical application.
Call for Tours: RAIC Conference 2020
DEADLINE TO APPLY: July 31, 2019, 5 p.m. ET

Have a great idea for a tour in the Edmonton area? We want to hear from you!

The Royal Architectural Institute of Canada is soliciting tour proposals for inclusion in the RAIC Conference 2020. We are looking for unique and informative tours that will engage and educate the audience.  Conference tours can be architectural or recreational. The goals of the program are to show attendees what the conference host city has to offer in terms of new architectural projects, heritage projects, and exciting attractions or excursion activities. Architectural tours also provide continuing education opportunities.
---
Call for Educators
The RAIC is looking for educators (instructors and subject matter experts) to assist in the production and delivery of its exceptional continuing education programming. An ongoing call for webinar presentations and presenters is currently open. Content-specific calls will also be shared here and in the RAIC Continuing Education bulletin. 
Have more questions? Interested in becoming involved in the production or delivery of the RAIC's continuing education program? Please contact: bcampbell@raic.org 
---

RAIC Continuing Education Bulletin
To share the latest updates on its continuing education opportunities, the RAIC has introduced a bi-weekly RAIC Continuing Education Opportunities bulletin. Be sure to keep an eye on your inbox for new events, important deadlines, and future offerings.
All RAIC mailing list subscribers are automatically included in the Continuing Education bulletin distribution list. To subscribe to the RAIC mailing list, please click here. 
 
---
CURRENT OPPORTUNITIES
Project Management for Architects: Toronto, Montreal, Victoria
POP // CAN // CRIT 2019: Education and Emergence of Architects in Canada - October 26, 2019 (Toronto)
RAIC x CIMS WORKSHOP: From Point Cloud to Existing Conditions BIM with Revit - July 19-21, 2019
RAIC Festival of Architecture - October 26-30, 2019 (Toronto)