The health, safety, and well-being of our staff, instructors and participants is very important to the RAIC. As such, the RAIC is working diligently to  transition all  Continuing Education events and offerings from now until September 30, 2020  to virtual platforms.
Updates will be provided directly to participants of any in-person activities taking place up until  September 30, 2020  as soon as possible via e-mail and raic.org/continuingeducation. 
---
Jumpstart your career! Learn about the national building code, contracts, law, and business practices with the Foundations of Practice Series. Get off on the right foot and build your resume with practical skills. Whether you-re a newly licensed architect, and intern, or a student, this series will give you knowledge and confidence to build on.
Benefit from flexible and accessible learning opportunities
Network with peers and mentors
Receive support for important career milestones
Access industry experts and knowledge
Participate in curated content to the new professional
National Building Code of Canada Part 3 and Part 9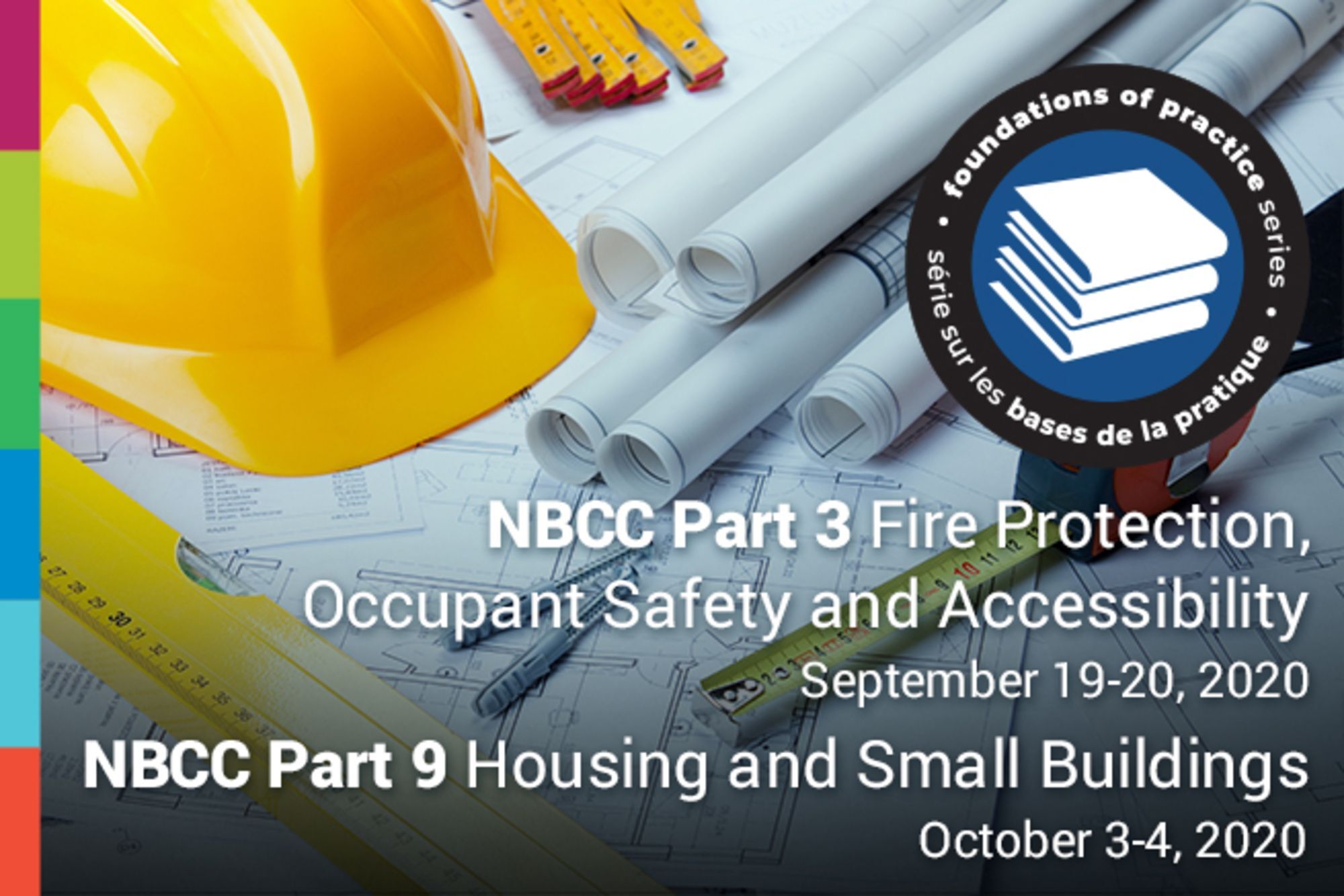 NBCC Part 3 Fire Protection, Occupant Safety and Accessibility - REGISTER NOW!
September 19-20, 2020
NBCC Part 9 Housing and Small Buildings - REGISTER NOW!
October 3-4, 2020 
The RAIC is pleased to announce the return of the National Building Code of Canada (NBCC) webinars for Parts 3 and 9.
These courses, taught by Jensen Hughes Consulting Canada Ltd.—the leading name in safety and risk-based science in Canada—will provide a wealth of information in 16 hours over two weekends. Both courses are interactive and designed to be highly engaging for participants. The courses include self-study and sample project applications with interactive Question and Answer periods. The webinar is designed as an introduction to the NBCC Part 3 and Part 9 to support preparation for the Examination for Architects in Canada (ExAC)* exam.
PARTICIPANTS WILL BE GIVEN ACCESS TO THE RECORDING FOLLOWING THE LIVE EVENT.
Individuals will need to have both volumes of the 2015 NBCC as references for the courses.
Bundle and save 15%! - REGISTER NOW!
What People are Saying:
"I learned so much and it gave me more confidence with the NBC for use in the office and for the upcoming ExACs.[…] I highly recommend!" - NBCC Part 3 Participant

"I learnt a lot and it was a great experience." - NBCC Part 3 Participant 
---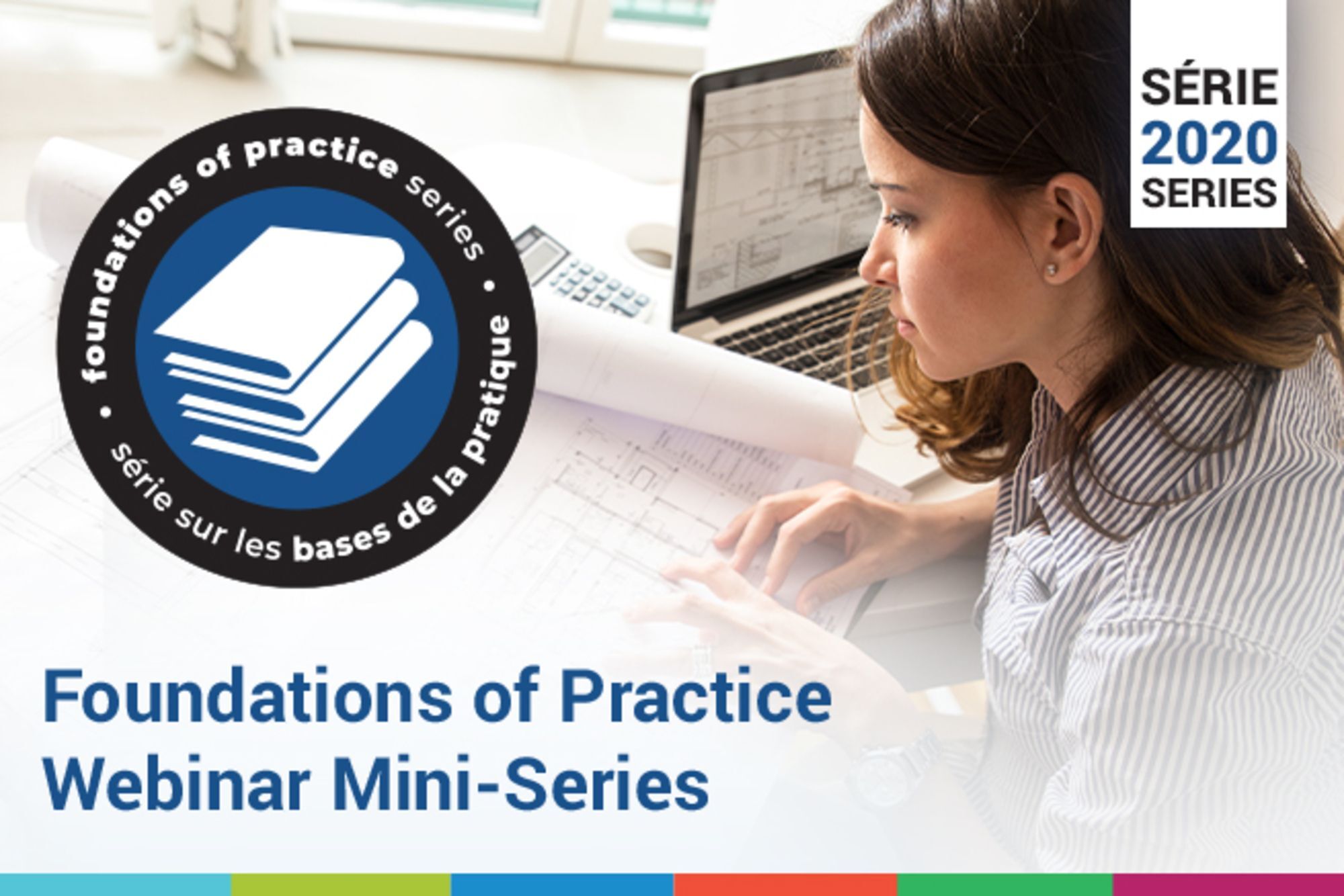 The Foundations of Practice Mini-Series is a webinar-based learning opportunity comprised of multiple webinars that include tailored content unique to the new professional. Each webinar is presented by a different subject matter expert in the field being explored. The Foundations of Practice Webinar Mini-Series takes place on the last Thursday of the month.  
Speaker: Don Ardiel  
Topic: Project Management  
Webinar | 2 CEU | Introductory | Project Management