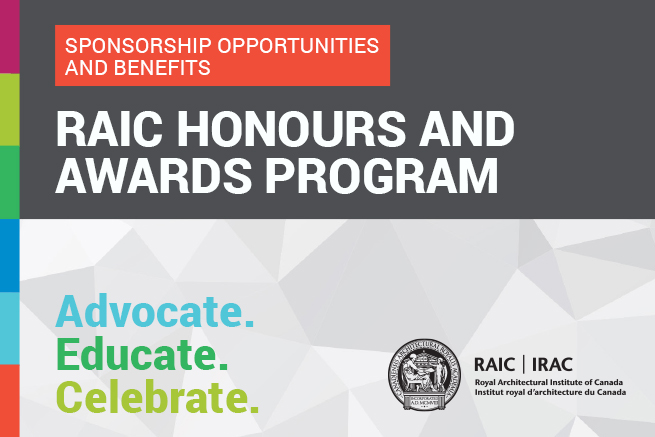 The RAIC is searching for strategic partners and sponsors for the Honours and Awards Program and the College of Fellows. These partnerships are a great opportunity for your business to build brand association within the architecture industry.
We bestow over 150 honours and awards on an annual basis. Within each distinct program, the RAIC works with like-minded companies and organizations—such as yours—that hold the architectural profession to the same high standard of excellence.
Connect with our engaged community of individuals designing a better built environment by demonstrating your commitment to the architectural profession and sponsor our Honours and Awards and College of Fellows programs. 
It's an easy and effective way for your business to gain profile with architects, their associates and staff.