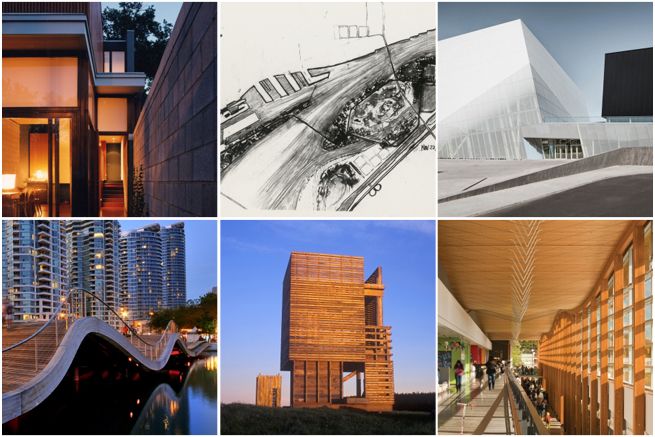 The Royal Architectural Institute of Canada's Gold Medal is the highest honour that the Institute can bestow in recognition of a significant and lasting contribution to Canadian architecture. The honour recognizes a significant body of work demonstrated through either excellence in design, research, education, advocacy or other activities with a direct impact on the advancement of architecture in Canada. It considers the individual's breadth and scope of expertise; established presence within the public sphere, both in Canada and internationally; exemplary approaches to sustainability; support and advancement of equity, diversity and inclusion; and commitment to the future generation of architects.
Any architect is eligible to be nominated to receive the Gold Medal. The Gold Medal may be awarded to more than one individual (for instance, the partners of an architectural firm) where it is clearly demonstrated that the nominees have individually and collectively met the selection criteria.
A nomination can be made posthumously.
 
The Gold Medal is offered annually. 
2023 Recipient - Claude Provencher
Terms of Reference - Updated May 2023
Past recipients photos, from left to right: Brigitte Shim and Howard Sutcliffe, Blanche Lemco van Ginkel, FRAIC, Gilles Saucier and André Perrotte, Roger Terence du Toit, FRAIC, Brian MacKay-Lyons, FRAIC, Peter Busby, FRAIC