The time has come to renew your membership for the coming year, and we would like to take this opportunity to thank you for being an RAIC member and for your ongoing commitment to the profession.  
Together we can promote a strong architectural community that is valued and empowered to create change.
Members who renew by January 18, 2023 receive two free on-demand webinars. Don't miss this opportunity to experience RAIC's high-quality educational resources and continuing education. Learn More.

How to renew
Members can renew by logging into the RAIC member's portal and selecting the red renewal banner at the top right. The online renewal form will provide options to pay online using a credit card or request an email invoice to pay by cheque. If the red renewal banner is not visible and you need to renew your membership, please contact us at membership@raic.org or 613-241-3600 ext. 2000. 
What's in store for the new year?
Following the launch of our new strategic plan in 2022, the RAIC has shifted its priorities and activities towards tackling the profession's most prominent issues while advocating for meaningful change. Coming soon this year: 
Website updates for easier navigation 
RAIC Blog 
More industry insights 
Enhanced continuing education experience 
Easy access to contract documents  
In-person and virtual events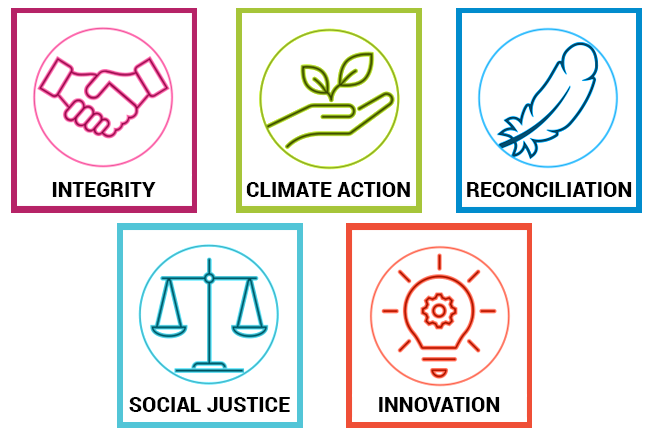 Renew by January 18, 2023 and get a voucher for TWO FREE on-demand webinars! 
You will receive two coupon codes in your voucher that can be used to access two free on-demand webinars available on the RAIC Online Store. All information to access the offer will be shared on January 19, 2023.  
Choose from hundreds of options including: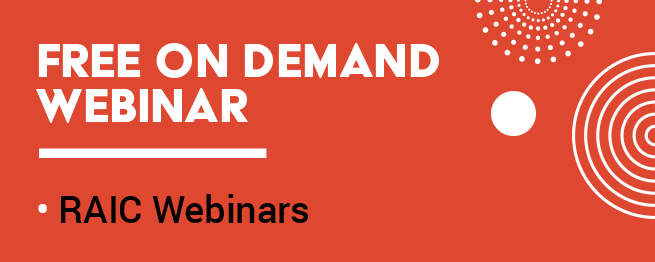 Each coupon code is for single use, and you must be signed in to your member account at the time of purchase. When applied at checkout, your chosen webinar will be free of charge. Each coupon code has a maximum dollar value of $50 that can be applied to a single webinar. 
The coupon codes can be combined for a maximum discount of $100 on NBCC webinars, RAIC online courses, bundles, and webinar passes. Please contact us directly if you would like to combine your coupons at education@raic.org or 1-844-856-7242 ext. 2007.  
This voucher has no cash value, cannot be transferred, and expires on December 31, 2023. The voucher cannot be combined with other offers and discounts provided by the RAIC, except for your standard member discount on RAIC products and services.  
The voucher cannot be used for in-person courses and workshops, events or any third party offers such as the PATH. The coupon code must be used at the time of purchase.

Do you have questions about these offers? We will gladly assist you. Please contact the education team at education@raic.org or 1-844-856-7242 ext. 2007. 
Follow us on social media for regular updates on membership and the RAIC.