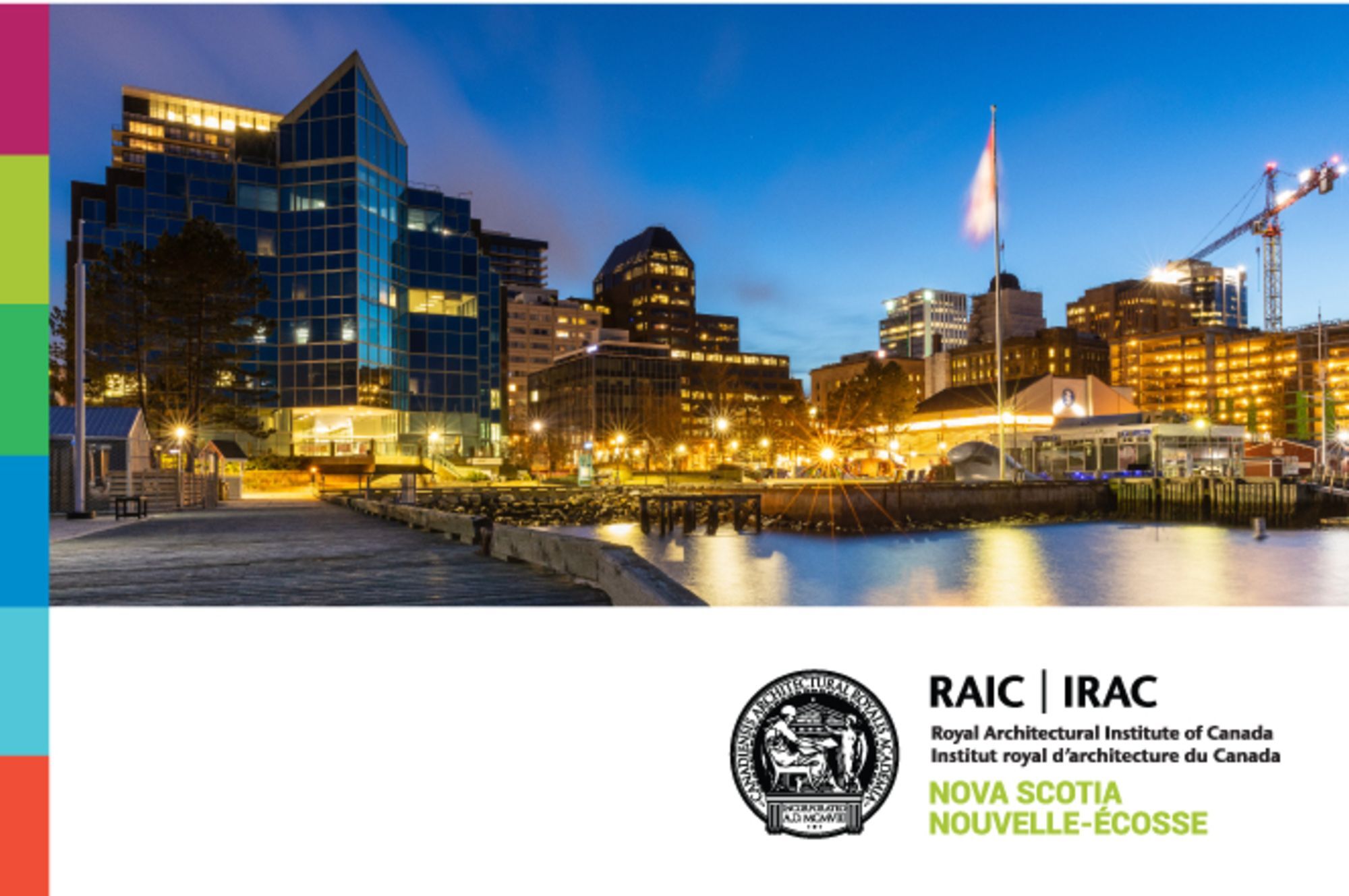 RAIC Nova Scotia (NS) is a regional chapter of the Royal Architectural Institute of Canada, providing regional representation and support to RAIC members in NS. RAIC members who live in NS are automatically part of the provincial chapter.
With the launch of the RAIC Nova Scotia Chapter in January 2020, planning has been underway to form networks across the province. A small steering committee, led by chapter chair Ron LeLievre, B.Arch, NSAA (Retired), FRAIC, has been working hard to lay a foundation to activate community networks—including meeting with leaders of the NSAA chapters South Shore, Annapolis Valley, and Cape Breton Island.
There is strongly expressed interest in working collaboratively, cooperatively, and to join forces to focus on activities that matter to the profession. Activities discussed include professional development, sharing best practices, advocacy, engaging youth, diversity, and public awareness amongst others. Additionally, an HRM network of the RAIC chapter is well underway—with a first meeting having taken place on February 28, 2020.
The networks are recruiting participation from local architects as well as volunteer leadership. Please email interest to ns@raic.org for more information.
Stay tuned for upcoming meetings of the Halifax network through the RAIC chapter website and keep an eye on your inbox for the monthly Chapter Bulletin. 
Remember, membership—and participation—in the RAIC chapter and networks is free. No need to do anything, if you are a member residing in Nova Scotia, you are automatically a member. 
Upcoming Halifax (HRM) Network Meetings 
November 26, 2020
RSVP before November 24, 2020, 12:00 p.m. AT
Get involved in your Nova Scotia Chapter
The Nova Scotia Chapter continues to recruit participation from local architects for volunteer leadership roles in the Chapter and its Networks.
The Nova Scotia Chapter is currently seeking a Chair or Co-Chairs for the Halifax Network.
Submit your expression of interest here.