Risk & Liability for Architects 
Topics:  Practice
This webinar is available to stream!
How much do you consider the risks and liabilities associated with your work as an architect? Join BMS, RAIC's liability insurance program broker, as they discuss Errors & Omissions (E&O) insurance and types of claims you as an Architect could face.
The presentation will provide an overview of the regulatory insurance requirements for architects across Canada.
BMS will also identify and explain the key features of E&O insurance coverage and describe how this and specific business insurance products can protect architects, including possible risks involving delivering services virtually and cyber security and privacy liability insurance.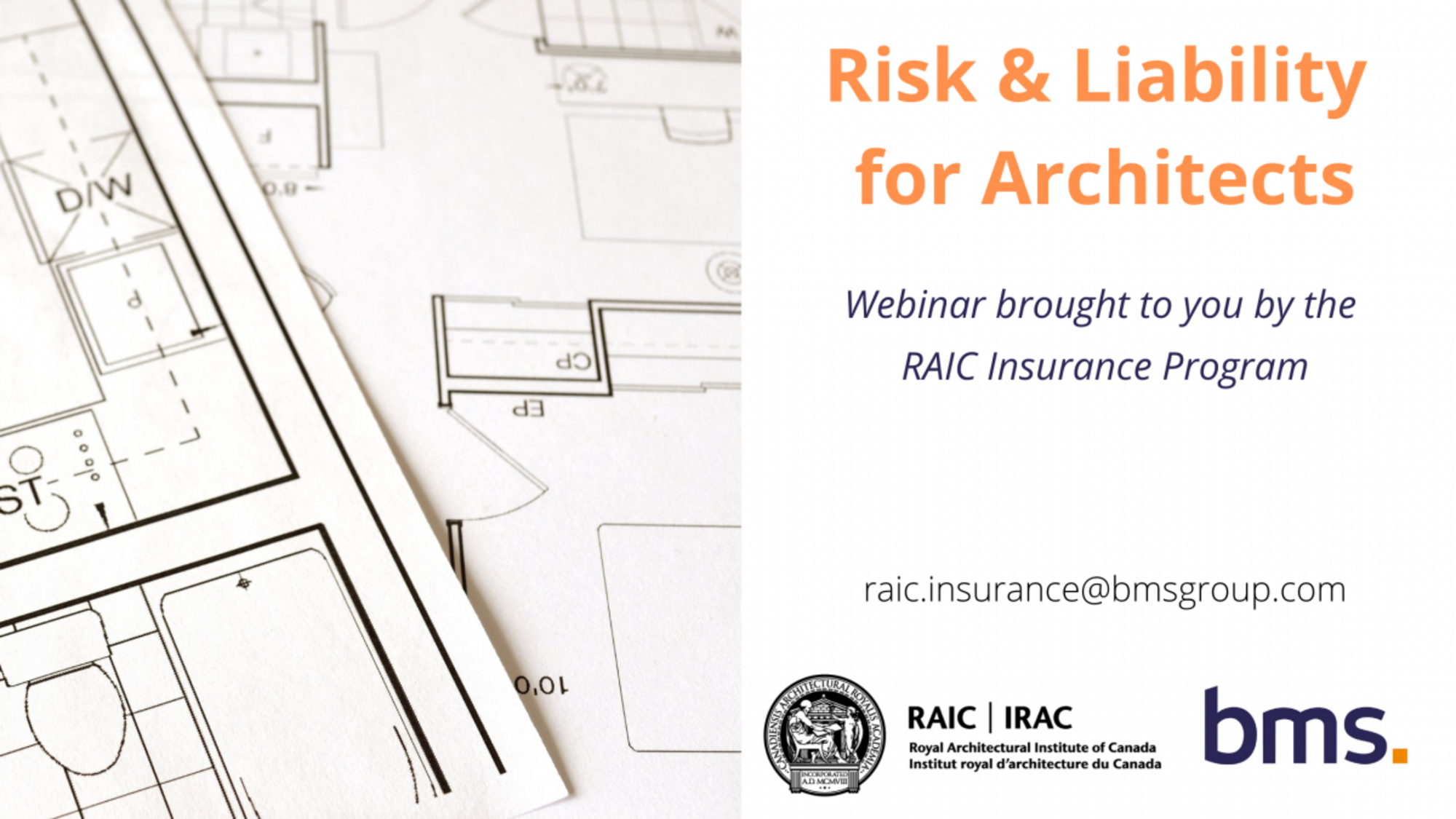 Subject Matter Expert:
Chelsea Howard is a Director at BMS Canada Risk Services Ltd. (BMS Canada) with more than a decade of experience in the insurance industry.  She is a Certified Risk Manager (CRM) and Fellow Chartered Insurance Professional (FCIP) and has a strong technical background in liability insurance products. The primary focus of her career has been on the development and servicing of professional and commercial general liability insurance programs for various professionals.  Chelsea currently works closely with a wide range of professional associations and their members, including: The Royal Architectural Institute of Canada, the Ontario Society of Professional Engineers, and The Canadian Institute of Planners.
This webinar is part of a series! See more like this 
here. 
Pricing: FREE!