Take a tour of 20th century architectural history to explore Curtain Wall.
The Past, Present, and Future of Curtain Wall
Topics: Building Science / Building Envelope
Length: 1 hour
What's included: video, quiz, certificate of completion
Available to stream!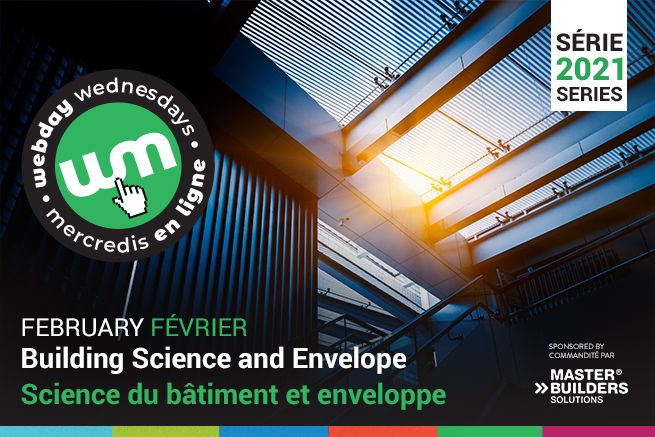 Together, we'll take a tour of 20th century architectural history to explore one of the most defining technological developments of our time: Curtain Wall. In charting the evolution of non-structural glazed facades, we'll explore materials science, product life-cycles, manufacturing processes, and how we can use this knowledge to improve our built environment. This understanding of the Past and Present will ultimately help us to predict the Future... by shaping it.
Learning Objectives:
At the conclusion of this session, participants will be able to
Compare early 20th century curtain wall technology with the latest 21st century technology
Explain thermal bridging and its importance in 21st century building envelope design
Identify the psychosocial value of transparent facades
Describe Embodied Carbon (EC) impacts of curtain wall and related manufacturing processes
Subject Matter Expert
Peter Dushenski

BSc, BEH, CPHI(C)
Building Scientist, RDH Building Science Inc.
Available Until: December 31,2022
Corporate Sponsor Master Builders Solutions
Pricing A-La-Carte
Member: $50 / Non-Member: $75
Intern Member: $35 / Intern Non-Member: $50
Student: $25 (must be an RAIC student associate member) 
Buy 5 webinars and save 10% on your order!
Buy 10 webinars and save 25% on your order!
This webinar is part of a series! See more like this here.
Disclaimer
Cancellation/Refund:Your access begins as soon as payment is processed. Please note, a refund is only available if you cancel within 5 business days of your initial order, and you have not accessed any content. An amount equal to *10% of the registration cost will be retained as an administration fee. Should you cancel after 5 business days, your payment is non-refundable. There are no exceptions to the cancellation/refund policy. Webinars and courses are not transferable.
The RAIC reserves the right to cancel registrations for individuals who sign-up for the wrong category (member or non-member). Please select the correct membership category when registering to avoid interruption of service. Log into your member account to access member pricing. If you have any questions about which category to register for, please contact the RAIC education administrator at education@raic.org
Instructions:
Access RAIC webinars in 3 easy steps:
REGISTER online through the RAIC Store
LOG IN to the RAIC Learning Management System (LMS)
ACCESS courses on your personal Education Dashboard
For more information watch the RAIC Learning Management System video. If you need assistance, please contact the RAIC education administrator at education@raic.org