High Performance Wall Enclosure Systems for Commercial Buildings On the Path Towards Net Zero Ready Performance by 2030
 
Length: 1 hour
What's included: webinar, quiz, certificate of completion
Join us live online November 8, 2022 at 1pm ET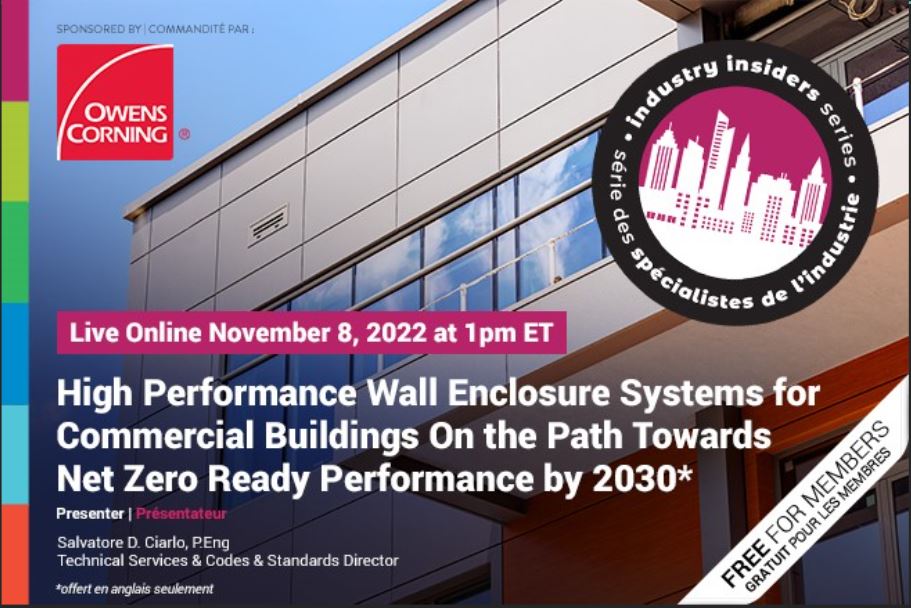 The incorporation of energy efficiency improvements into all new buildings is one of the primary actions defined in the Pan Canadian Framework on Clean Growth and Climate Change. Canada's goal is to reduce greenhouse gas emissions to 30% below 2005 levels by 2030. To help achieve this goal, new energy efficiency requirements for new buildings have been introduced in the new National Energy Code for Buildings 2020. The 2025 Energy Code is currently being developed, with the goal of further reducing energy consumption in buildings, all the way up to net zero ready performance by 2030. 
In the 2020 edition of the Code, the heat flow through all junctions, thermal bridges and penetrations through the building envelope must be included in the calculation of the overall thermal resistance required for the opaque wall assembly, as compared to the 2015 edition. 
The challenge is to come up with the most cost effective and durable assemblies that meet the new requirements. 
This is an updated version of the previous webinar that focused on the National Energy Code for Buildings 2017. More information about the previous webinar can be found here.
Approved by AIBC for 1 CORE LU's.
Learning Objectives
At the conclusion of this session, participants will be able to:
· Explain the new energy efficiency requirements of the National Energy Code for Buildings 2020; 
· Describe the metal cladding attachment options to help reduce thermal bridging in wall enclosure systems; 
· Explain insulation options to meet new effective thermal resistance requirements and the benefits of SPLIT INSULATED wall assemblies; 
· Design guides and tools available to help design high performance durable building envelope enclosures. 
Subject Matter Expert: 
Salvatore D. Ciarlo, P.Eng 
Technical Services & Codes & Standards Director 
Sal Ciarlo is the Technical Services & Codes and Standards Director at Owens Corning Canada.  .  
He leads the architectural solutions and technical services team for Owens Corning Canada, supporting architects, engineers, general contractors, and insulation contractors, across Canada.  He is also involved in the design, certification and commercialisation of innovative products and building envelope enclosure systems for the building construction industry.  
A Civil Engineer with more than 30 years of building science experience, Sal specializes in high performance and net zero building envelope designs, acoustic and fire separation systems and solutions. 
Sal is very active on Provincial and National Code committees helping develop energy codes and standards.  He is an active member of Construction Specifications Canada and sits on the board of directors of the Quebec Building Envelope Council. Sal has presented educational seminars to architects, engineering professionals and builders across the country, focusing on next generation building envelope solutions and designs, net zero envelopes, air barrier systems, noise control and fire protection systems.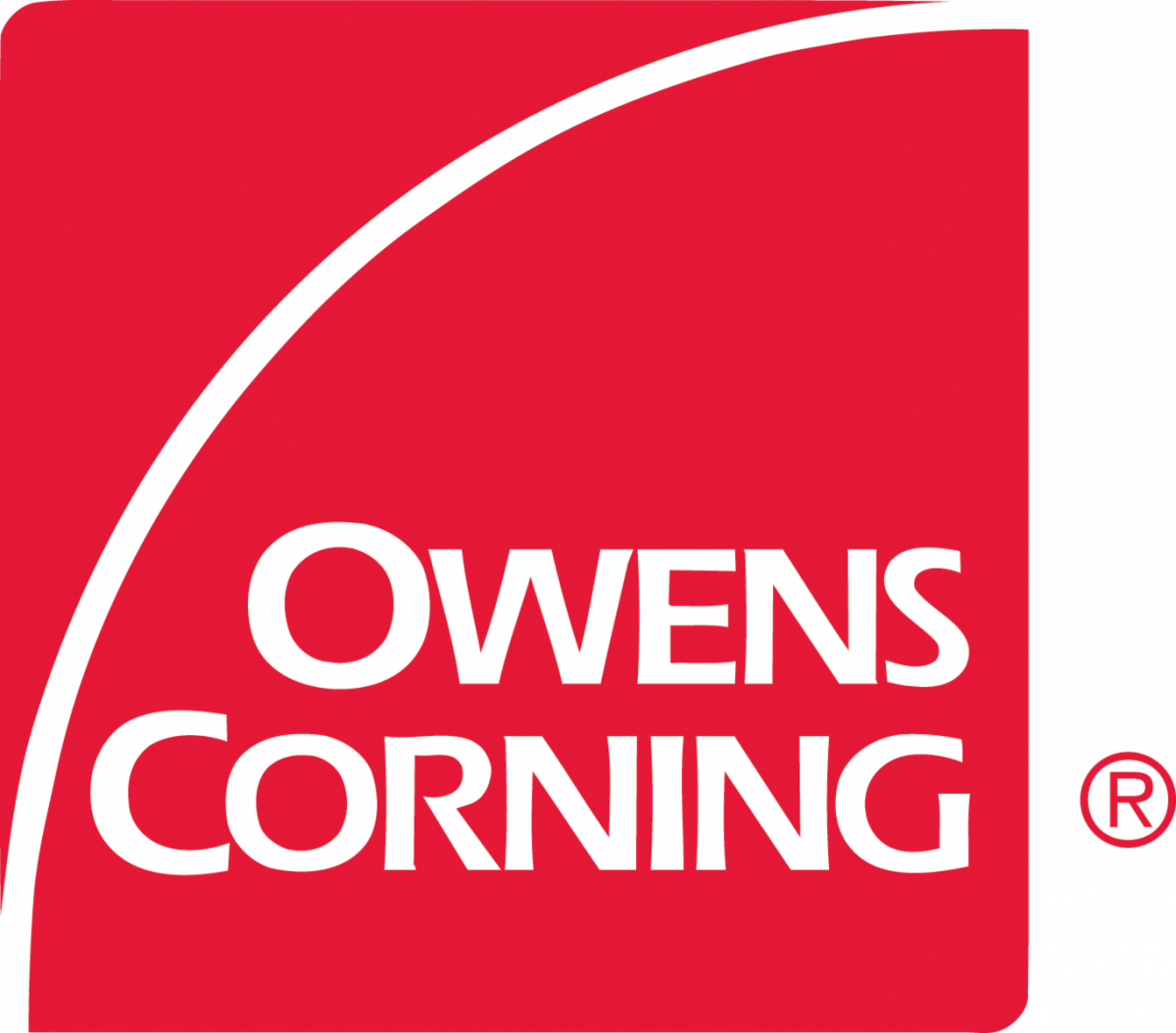 Owens Corning (NYSE: OC) develops, manufactures, and markets insulation, roofing, and fiberglass composites. Global in scope and human in scale, the company's market-leading businesses use their deep expertise in materials, manufacturing, and building science to develop products and systems that save energy and improve comfort in commercial and residential buildings. Through its glass reinforcements business, the company makes thousands of products lighter, stronger, and more durable.