The Webday Wednesday Series, "Building Science and Envelope" examines innovative building envelope for multiple building typologies.
Five Key Quality Assurance Take-Aways that Every Architect Should Know – Lessons from Innovative Enclosures
Topics: Advanced Technology
Length: 1 hour l What's included: video, quiz, certificate of completion
This webinar is available to stream!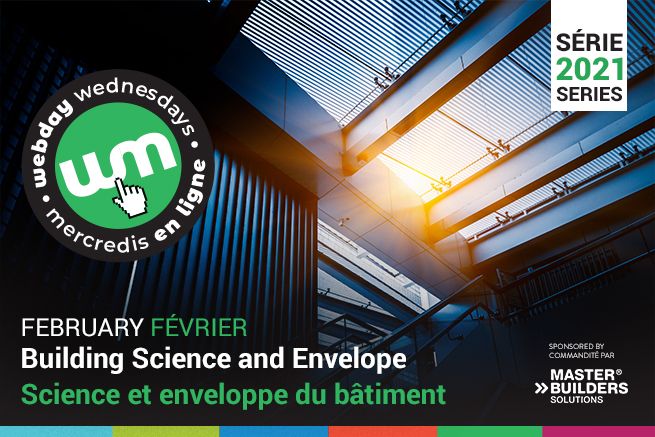 The design and construction of high-performance buildings, driven by Passive House, LEED and other energy efficient building programs is becoming increasingly popular across North America. As a result, the construction industry is starting to see many new and innovative building enclosures being incorporated into all building types. In addition to adaptations to building enclosure design, construction quality assurance procedures including building enclosure commissioning are increasingly being performed to confirm that the expected performance of the building and its component parts is achieved in practice. The intended result is a more thermally efficient, air-tight, and durable building. RDH will review our recommended best practice principles for building enclosure design, review, and testing. We will present three case studies to discuss lessons learned throughout the quality assurance process on buildings with innovative building enclosures.
Learning Objectives:
At the conclusion of this session, participants will be able to:
Define quality assurance, quality control, and commissioning

Describe the role that building certification systems, such as Passive House, have played in popularizingbuilding enclosure quality assurance and closing the gap between actual versus modelled performance.

Differentiate the role of building enclosure quality assurance on prefabricated versus site-built enclosure systems.

Identify and implement key site quality assurance procedures during the design and construction of your next project.


 
Corporate Sponsor Master Builders Solutions
Subject Matter Expert