This webinar qualifies for a 2 hour certificate of completion, and is tailored to the new professional in architecture. 
Business Fundamentals
Foundation of Practice Mini-Series
Topics: Buisness, Practice
Length: 2 hours l  What's included: Video, quiz, certificate of completion
This webinar is available to stream!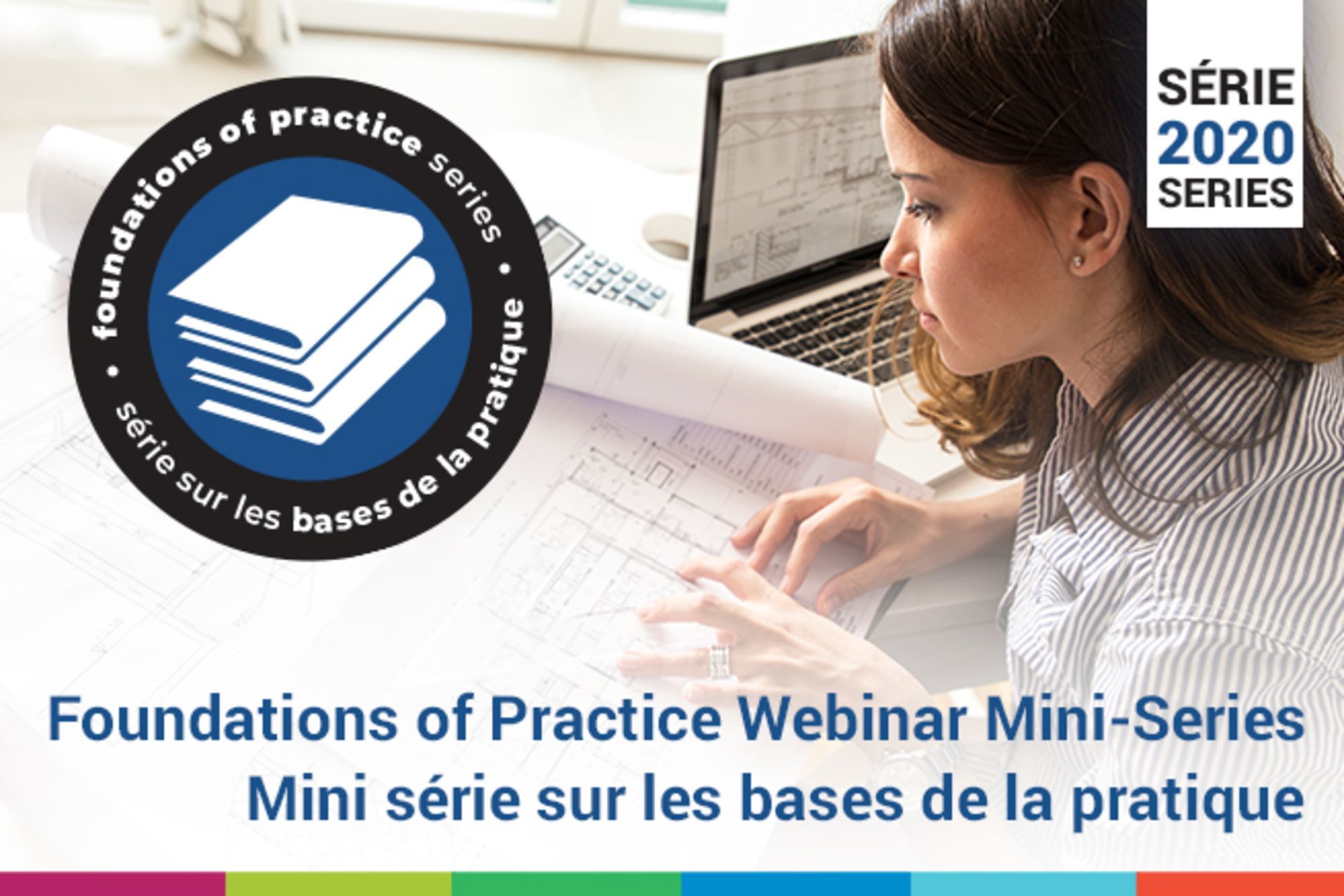 Architects are seldom trained in business, but often find themselves running small enterprises in a highly competitive environment. This webinar introduces the elements of an architectural business at a high level - from marketing to finance - and shows how they work together to contribute to success. It's intended as a first step towards learning how to manage a practice.
LEARNING OUTCOMES:
At the end of this session, participants/ learners will be able to:
Name five pillars of a successful, mid-size architectural practice.  

Articulate the basic criteria for good performance in each of the five pillars, and  

Describe how each pillar contributes to creative and business success.  
Subject Matter Expert
Rowley Mossop, Principal, Rotman MBA 
Available until: December 31, 2022
Pricing: 
Member Pricing: $50  /  Non-Member: $75 
Intern Memeber: $35 / Intern Non-Member: $50
Student Member: $25
This webinar is part of a series. For more like this see here. 
Disclaimer 
 
Cancellation/Refund: Your access begins as soon as payment is processed. Please note, a refund is only available if you cancel within 5 business days of your initial order, and you have not accessed any content. An amount equal to *10% of the registration cost will be retained as an administration fee. Should you cancel after 5 business days, your payment is non-refundable. There are no exceptions to the cancellation/refund policy. Webinars and courses are not transferable.
The RAIC reserves the right to cancel registrations for individuals who sign-up for the wrong category (member or non-member).Please select the correct membership category when registering to avoid interruption of service. Log into your member account to access member pricing. If you have any questions about which category to register for, please contact the RAIC education administrator at education@raic.org 
Instructions:  
Access RAIC webinars in 3 easy steps: 
REGISTER online through the RAIC Store 
LOG IN to the RAIC Learning Management System 
ACCESS courses on your personal Education Dashboard