With co-operative architectural practices emerging in the United Kingdom, the United States, and Canada, join this webinar to learn from the experiences presented by two of Canada's pioneering co-operative practices. This webinar will explore their beginnings, the benefits they have experienced, and visions for the future.
Architecture cooperatives: a model for the future of professional practice
Foundations of Practice Series
Topics: Practice / Buisness
Length: 1 hour
What's included: video, quiz, certificate of completion
Available February 18 - Pre-register for the webinar today and be notified when content is ready to stream!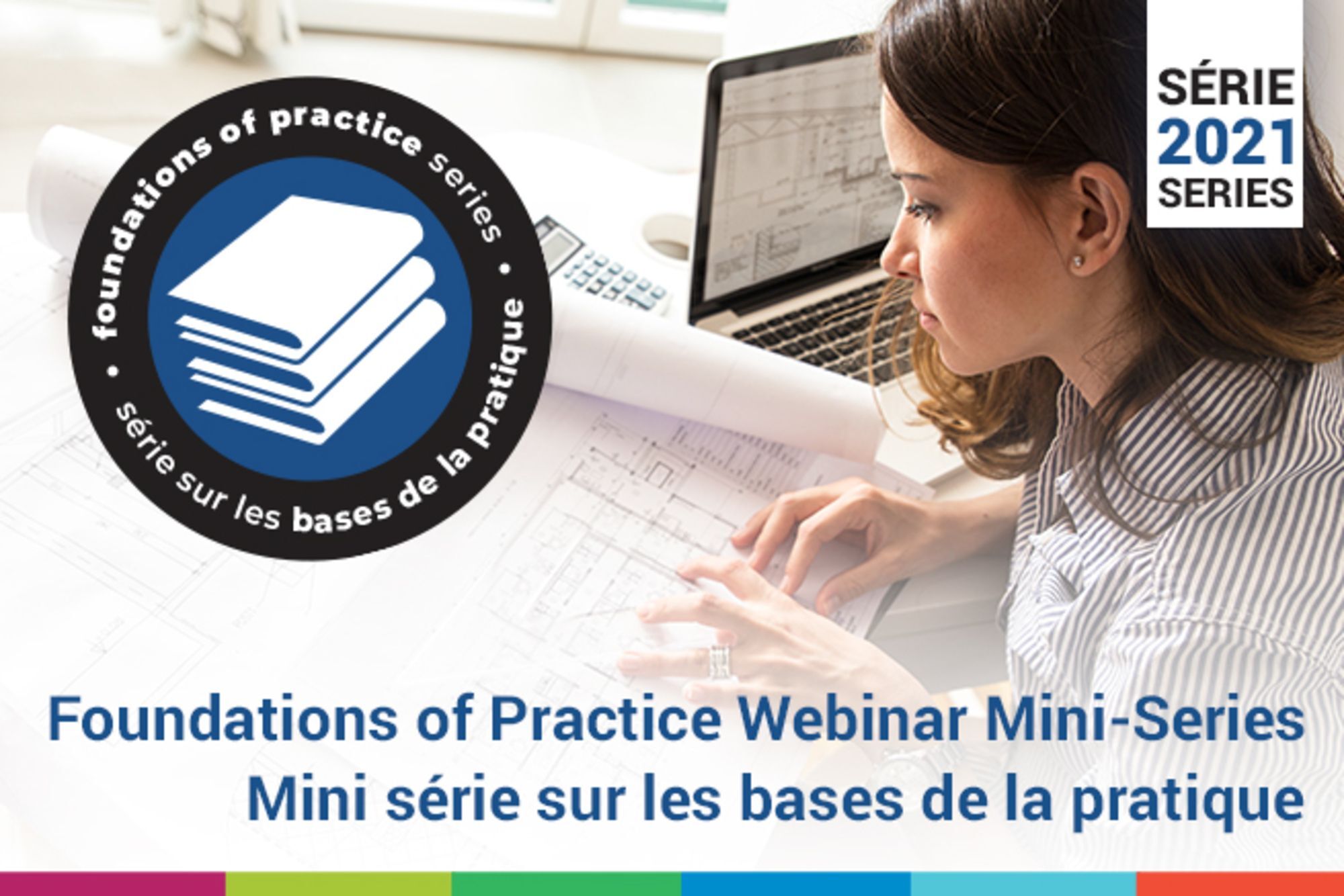 Co-operative practices have the benefit of bringing practitioners together while retaining their freedom to influence the conditions of their work. This webinar will touch on the history of co-operative practices as well as share stories and experiences of two pioneering Canadian architectural firms structured in this model, PIVOT: COOPÉRATIVE D'ARCHITECTURE (Montreal, est. 2017) and ARISE ARCHITECTS CO-OPERATIVE (Ontario, est. 2019).
This webinar will explore the co-operative's beginnings, experiences, and visions, as well as inspire alternate futures for architectural practices.
Learning Objectives:
At the conclusion of this session, participants will be able to:
Integrate a co-operative model as an alternative and inclusive way to structure an architectural practice.
Compare the basic business structure and culture of a co-operative architectural practice.
Explain the basic regulatory aspects of a co-operative architectural practice.
Use the experiences of two of Canada's pioneering architectural co-operatives to integrate aspects of their model to its architectural practice.
Subject Matter Expert
Colleen Lashuk OAQ, AAPPQ
Pivot: Coopérative d'architecture
Yvonne Ip, OAA, MRAIC, MArch, BFA, BA
Arise Architects
Pricing A-La-Carte
Member: $50 / Non-Member: $75
Intern Member: $35 / Intern Non-Member: $50
Student $25 (must be an RAIC student associate member)
This webinar is included FREE in the All-Access Webinar Pass
Purchase as part of a webinar 5-pack and save 10% on your order!
Purchase as part of a webinar 10-pack and save 25% on your order!
This webinar is part of a series!
Disclaimer
Cancellation/Refund:Your access begins as soon as payment is processed. Please note, a refund is only available if you cancel within 5 business days of your initial order, and you have not accessed any content. An amount equal to *10% of the registration cost will be retained as an administration fee. Should you cancel after 5 business days, your payment is non-refundable. There are no exceptions to the cancellation/refund policy. Webinars and courses are not transferable.
The RAIC reserves the right to cancel registrations for individuals who sign-up for the wrong category (member or non-member). Please select the correct membership category when registering to avoid interruption of service. Log into your member account to access member pricing. If you have any questions about which category to register for, please contact the RAIC education administrator at education@raic.org
Instructions:
Access RAIC webinars in 3 easy steps:
REGISTER online through the RAIC Store
LOG IN to the RAIC Learning Management System (LMS)
ACCESS courses on your personal Education Dashboard
For more information watch the RAIC Learning Management System video. If you need assistance, please contact the RAIC education administrator at education@raic.org