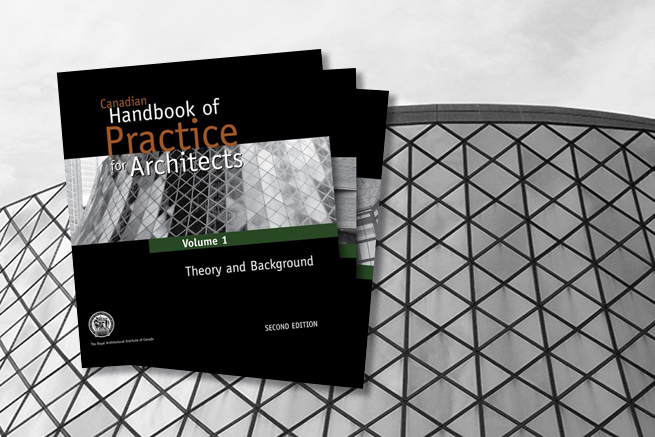 Are you interested in helping to shape architectural practice? We would like to hear from you.
The RAIC is developing the Canadian Handbook of Practice for Architects (CHOP), 3rd Edition and currently seeking subject matter experts (SME) research topics, write new chapters, and revise existing content. SME volunteers will receive an honorarium and acknowledgement in the CHOP 3rd Edition.
Subject matter experts are required in the following areas:
Public Relations and Marketing
Practice operations, including:  Communications, human resources, quality management financial management, and technology systems
Risk and Professional Liability
Architectural Services and Fees
Management of the project, including: Managing Project Scope and Stakeholders, Project Management, Types of Design/Construction Project Delivery, Cost Planning and Control
The CHOP 3rd Edition will be published in June 2019 and be available to all architects and interns in Canada via the web and searchable PDF.
 
If this volunteer opportunity appeals to you, please contact:
Donald Ardiel
Editor-inChief, RAIC Director, Practice Support
Tele: 613-241-3600, ext. 202
Email: dardiel@raic.org