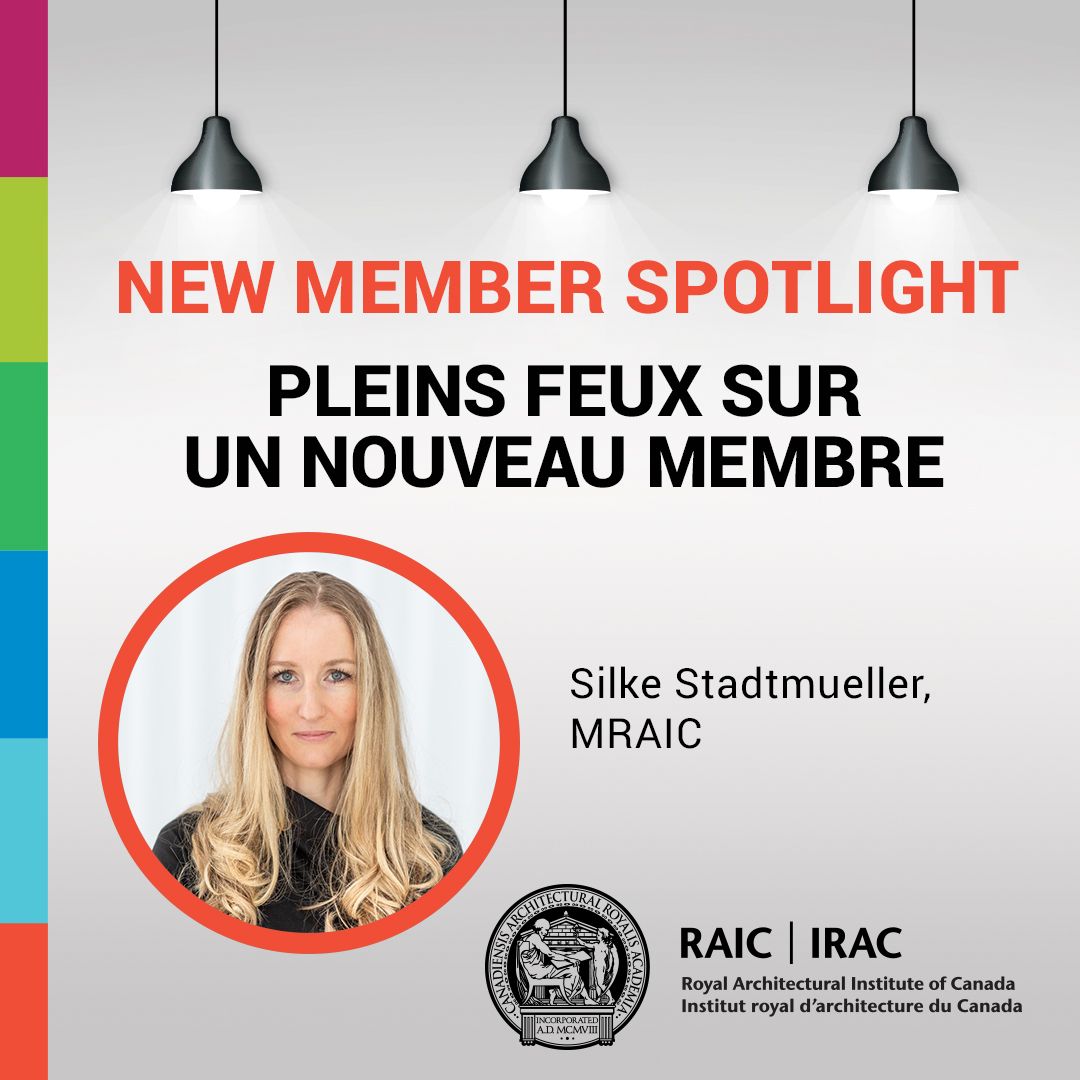 Silke Stadtmueller is a graduate of the University of Applied Sciences, Karlsruhe, Germany with a degree in Architecture. She has worked in a number of architecture and multi-disciplinary design firms. During her schooling, she interned at Map Arquitectos in Barcelona, Spain, and Architekten Fabrik n#40 in Berlin, Germany. Immediately following graduation, she was employed as a web designer at redCOR AG in Bern, Switzerland.

Silke resumed her architectural career at idw Architekten, based in Neu-Ulm, as Project Architect for exhibit designs for DaimlerChrysler, Mercedes Benz, Voith Paper, and BMW/MINI/Rolls Royce, and the new headquarters for the Landeszentralbank in Chemnitz, Germany with MAP Arquitectos.

In 2005, Silke moved to Canada and joined Johnson Chou Inc. She was the Project Manager and Designer for numerous award-winning projects including advertising firm Grip Limited, Red Bull Canada, and private residences such as the Penthouse at the Candy Factory, 10 Bellair and 142 Kenilworth. Upscale retail boutiques and hospitality projects include 119 Corbo, Blowfish Restaurant, and Carnabys Bespoke Jewellery, a 2018 recipient of ARIDO and Interior Design magazine's BOY award.

Her current projects include spatial rebranding of the historic Table Rock Welcome Centre at the precipice of the Horseshoe Falls, Niagara Falls, and multi-storey condominiums Sixty Colborne, 383 Sorauren and The Selby. Her commercial projects include offices for Acosta/Mosaic located in Chicago, SGSCO International, and showrooms in Toronto and New York for the Global Furniture Group.

Silke's interdisciplinary skills, attention to detail, and modernist leanings have been instrumental over the past 14 years to define and refine the conceptual and aesthetic trajectory of Johnson Chou Inc.