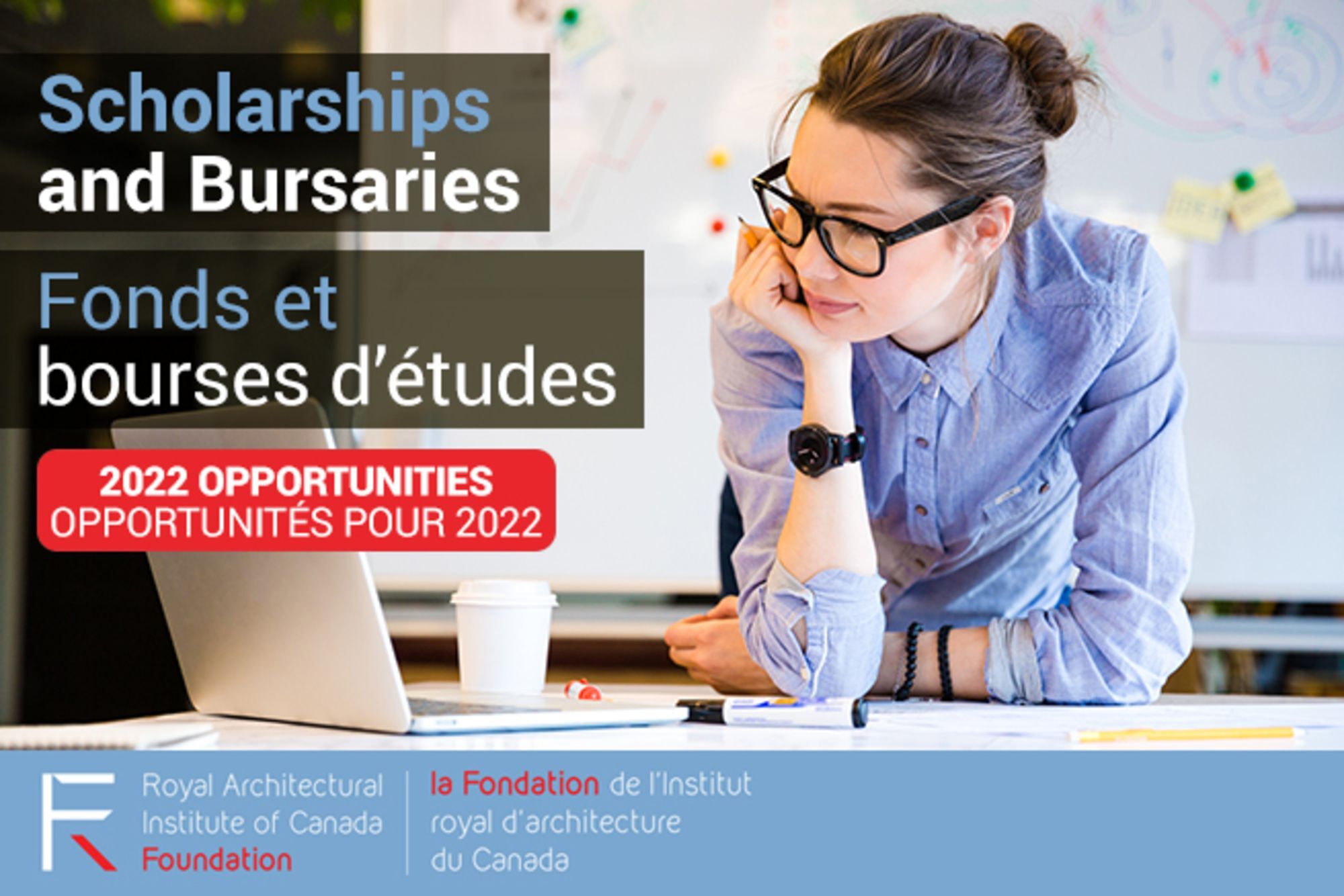 OTTAWA November 19, 2021–The RAIC Foundation is pleased to announce the call for submissions for the RAIC Foundation Bursary.  The Foundation invites individuals and/or teams who have affiliations/membership with any Canadian architectural organization to participate for 2022. 
The bursary was established for a project consistent with the RAIC Foundation's mission relating to architecture in its broadest sense. The awarded project encourages public education or allows for significant scholarly research that results in publications, exhibitions, symposia, lectures, or conferences in the profession. 
This $2,500 bursary is funded from the RAIC Foundation General Fund.   
The submission deadline is March 18, 2022, at 11:59 p.m. ET. Applying is quick and easy with the RAIC's online submission platform. 
Read the full submission guidelines
The Foundation was established in 1964 to strengthen the profession and is governed by a Board of Trustees. 
Mission
The RAIC Foundation is committed to advancing excellence and knowledge in Canadian architecture by supporting programs that ensure a vibrant place for architecture in Canadian society, the advancement of excellence in architecture, and a strong architectural profession throughout Canada. 
Objectives
To promote public discussion of architectural ideas affecting society; 
To support scholars in advanced research relating to community and the built environment; 
To support students and interns in their architectural programs.