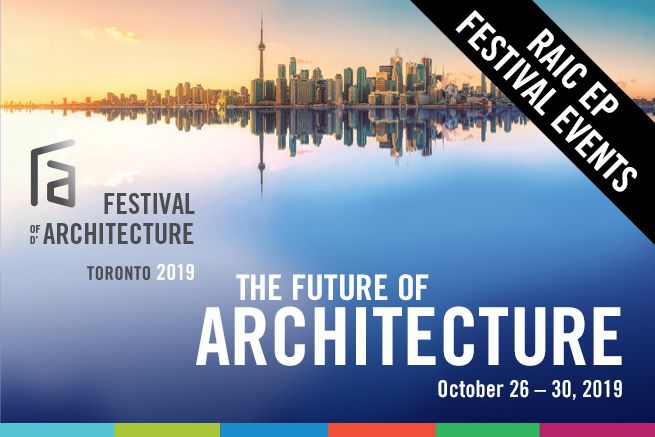 DEADLINE EXTENDED TO SEPTEMBER 27! APPLY NOW!
---
Tying into the 2019 RAIC Festival of Architecture theme of "The Future of Architecture," the RAIC Emerging Practitioners (EP) Committee is hosting a design/drawing competition that asks "What is the future of public engagement in architecture?"
The competition will showcase the work and talent of architectural students and interns from across Canada and will focus on the role of public engagement in architecture through methods of 2D representation like hand and digital drawing, photography, collage, hybrid, and mixed-media.
The top 10 finalists will have their designs printed and displayed at POP // CAN // CRIT 2019. The top three winning entries will be announced and awarded prizes at POP // CAN // CRIT on October 26 at the Design Exchange in Toronto.
The competition is open to all RAIC students, interns, and graduate members.
For more information about RAIC membership, contact Sarah Holtman at membership@raic.org.
---
Thank you to our prize sponsors!

First place prize:





Third place prize:




 

Supporter: