Steel Building Systems: A Flexible & Cost-Effective Construction Solution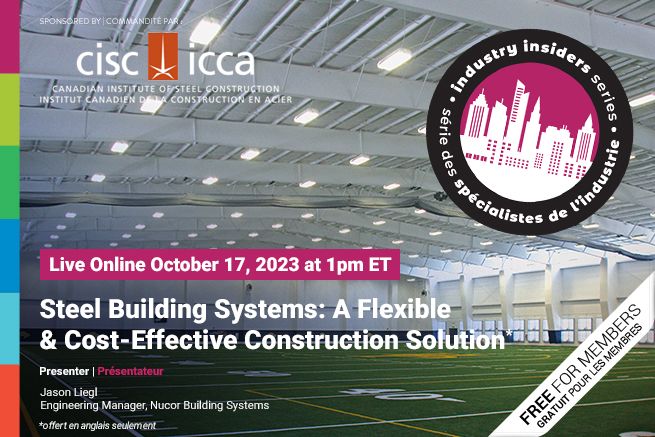 Topics: Sustainability/Design
Length: 1 hour | What's included: Video, Quiz, Certificate of Completion
During this session you will learn about the use of Steel Building Systems (SBS) as part of building construction project solutions. The system will be described in detail to give the audience a better understanding of the application, engineering, energy assessment, and fabrication/construction considerations that go into delivery of a good SBS as part of a project solution. Several case studies are presented to give real world examples so that best practices may be extracted and used by the audience in their own projects. Specific topics covered include:
Typical building geometries

The common structural components of an SBS and when/where bracing is required, as well as alternatives to bracing

Typical building envelopes used with SBS, including some comments on energy efficiency

Quality control and inspections of SBS

Niche situations: mezzanines and crane supporting structures
Learning Objectives:
At the conclusion of the sessions, participants will be able to:
Identify the meaning of SBS and differentiate it from alternative industry terms like pre-engineering building. Recall the rationale behind the term "SBS".

Explain the types of building geometries and architectural styles that are compatible with an SBS approach.

Demonstrate how architects can access information related to SBS. Utilize various sources and platforms where architects can gather information on SBS solutions effectively 
Subject Matter Expert: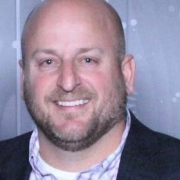 Jason Liegl, Engineering Manager with Nucor Building Systems – Indiana 
My name is Jason Liegl, and I am the Engineering Manager with Nucor Building Systems - Indiana. I have been with Nucor Building Systems for approximately 22 years holding several different positions: Design Engineer, Estimating Supervisor and am currently the Engineering Manager. My entire professional career has been in the metal building industry. I am a licensed engineer in several US states as well as several Canadian Provinces.  I received my Bachelor of Science in Civil Engineering from the University of Wisconsin Platteville. I am looking forward to sharing how Steel Building Systems can be the right fit for your next project.  
Pricing A-La-Carte 
Member: FREE /  Non-Member: $25