Showcase: Indian Residential School History and Dialogue Centre
Topics: Honours & Awards
Length: 60 minutes What's included: Video, Quiz, Certificate of Completion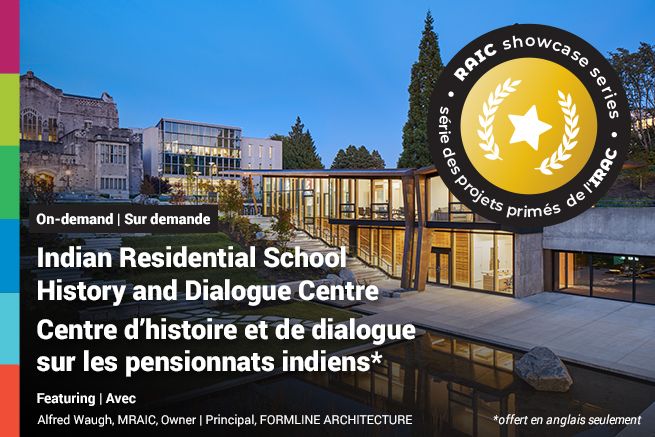 This session is now available on demand
Join the RAIC in our inaugural Showcase series, a collaboration between Continuing Education and Honours and Awards programs. The series, running from September to November 2022, aims to shed light on the amazing projects and practices receiving recognition today, and on the people, and their motivations and ideas behind them.   
Our third and final session of the season features the Governor General's Medal in Architecture- winning Indian Residential School History and Dialogue Centre by Formline Architecture. 
Alfred Waugh, president and founding principal of Formline Architecture, will present his project, followed by a moderated discussion with RAIC Honours and Awards Manager, and recently licensed architect, Amanda Shore, and conclude with a Q&A session with event participants.  
In this 60-minute session, we plan to delve into the story behind the finished project and talk about the creative and design process within the scope of an entire project.  
This program seeks to educate architects, intern architects, and non-architects alike, making 'architecture,' and all it encompasses, more accessible and engaging to everyone.
Learning Objectives
At the conclusion of this session, participants will be able to:
Recognize the design and its reflection of the diversity of the Indigenous Peoples of Canada

Discuss the symbolic architectural elements and their meanings within the design

Discuss the importance of the centre and how it addresses the colonial legacy of residential schools

Describe how Indigenous knowledge and design can help to reconcile how we live on the planet
Alfred Waugh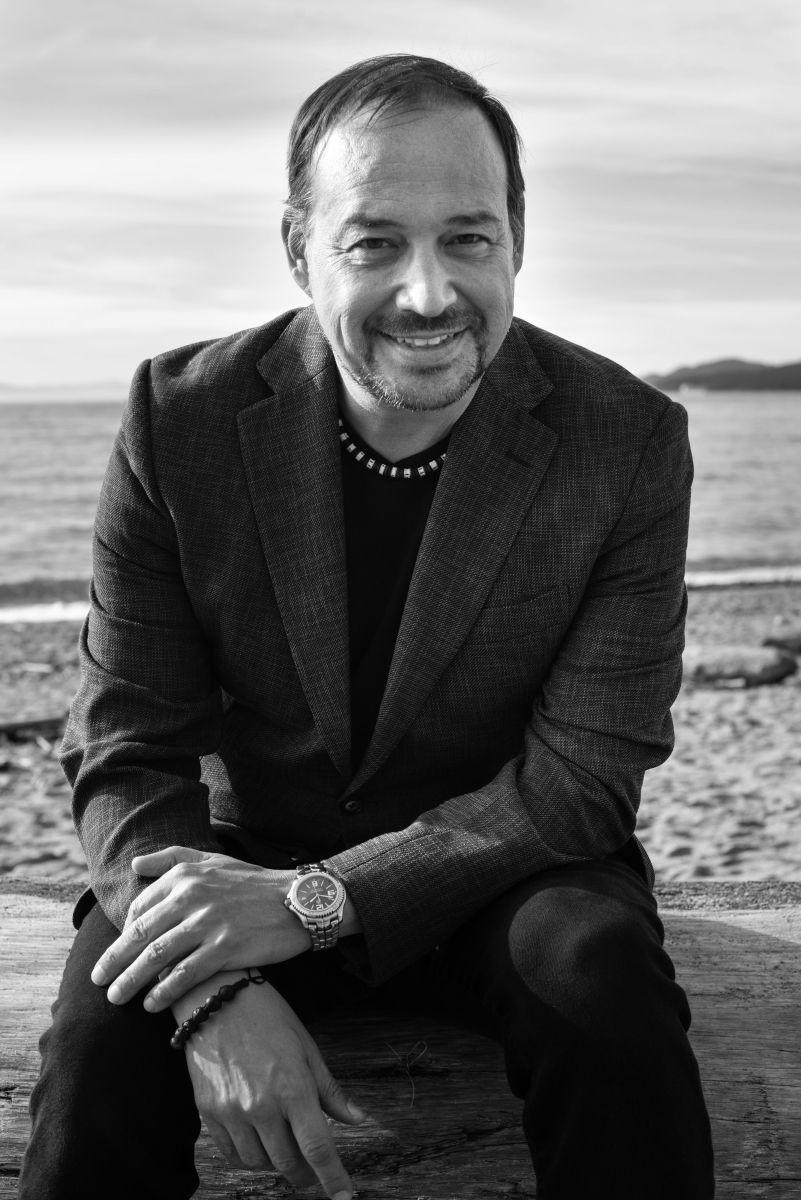 Born and raised in Yellowknife, Northwest Territories, Alfred Waugh is part of the Fond Du Lac (Denesuline) First Nation of Northern Saskatchewan. He is the principal and founder of Vancouver-based, Indigenous-owned Formline Architecture. Alfred is a registered architect in British Columbia, Northwest Territories and Ontario, a LEED accredited professional and was the first Aboriginal person to graduate with honours from the University of British Columbia, School of Architecture in 1993. 
Over two decades, Alfred has built a reputation on consulting with Indigenous communities to understand their needs and wisdom and translating this knowledge into an inherently sustainable design that is respectful of its place, use of materials and local culture. His award-winning work includes the University of Victoria's LEED Gold First Peoples' House, University of British Columbia's Indian Residential School History and Dialogue Centre and Squamish Lil'wat Cultural Centre. His body of work is uniquely influenced by indigenous knowledge coupled with Western science and architectural technology.