The RAIC Alberta Chapter is pleased to present a Virtual Fellow Talk with Barry Johns, FRAIC and Trevor Boddy, FRAIC about Arthur Erickson's Dyde House and Garden, 1962, Edmonton
Arthur Erickson's Dyde House and Garden, 1962, Edmonton
Virtual Fellow Talk
Topics: Design / Heritage Conservation 
Length: 1.5 hours | What's Included: Video, quiz, and certificate of completion
This webinar is available to stream! 
Dyde House is the only residential project in Alberta by Arthur Erickson, Canada's most internationally-acclaimed architect and winner of the AIA Gold Medal. It was completed in 1962 nearly a decade after his graduation from McGill University. Framing views of a spectacularly crafted, yet natural landscape, this summer retreat clearly explores Erickson's early preoccupation with site, light and cadence - that would become integral to all of his major buildings. It is a re-discovered, missing masterpiece in the varied catalogue of his work. From its storied client to its choice of materials, design detailing and siting in the harsh Alberta climate, this relatively unknown project is undergoing a quest for its restoration and wise use by its current owner, the University of Alberta and the Arthur Erickson Foundation. The presentation includes a feature film and panel discussion with Barry Johns FRAIC and Trevor Boddy FRAIC, co-authors of the presentation and Directors of the Arthur Erickson Foundation.
Click here to view a short preview of the film.
LEARNING OUTCOMES:
At the conclusion of this session, participants will be able to:
Explain the historic importance of Dyde House within Arthur Erickson's early and later work.

Identify the relationship between the house and the landscape architecture.

Describe the challenges of Erickson's choice of materials and their long-term viability in the northern climate.

Describe potential uses for the site, the business case for each, and effects on character-defining elements.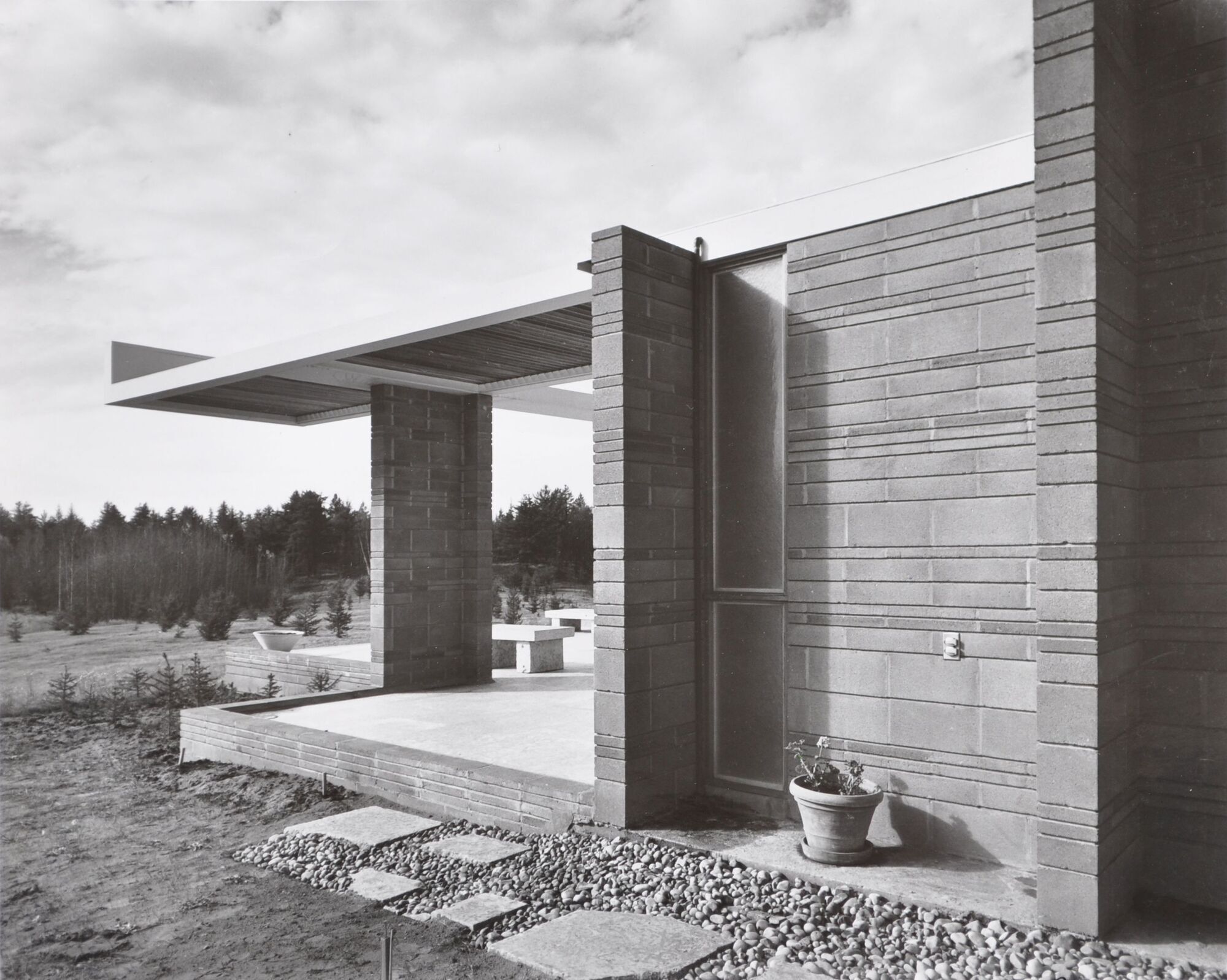 Photo credit: Image courtesy of the Erickson Family Collection
Subject Matter Experts:
Barry Johns, FRAIC
Trevor Boddy, FRAIC
Available Until: December 31, 2022 
This is a recording of a live event. 
Access RAIC webinars in 3 easy steps: 
REGISTER online through the RAIC Store 
LOG IN to the RAIC Learning Management System 
ACCESS courses on your personal Education Dashboard