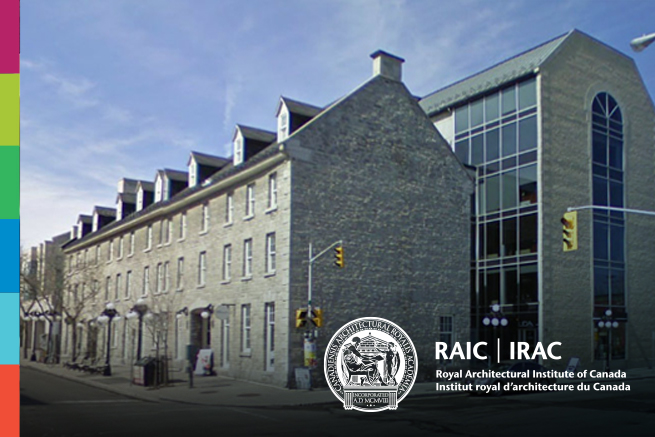 The health, safety, and well-being of all RAIC stakeholders—including the board of directors, staff, volunteers, and participants—is foremost on our minds, and so the RAIC is proactively taking steps to do our part to minimize the spread of COVID-19. The RAIC is closely monitoring the current situation via the Public Health Agency of Canada and the World Health Organization—and will make decisions based on the information provided. As such, the following information reflects the changes to ongoing events, operations, and services provided by the RAIC and how they are impacted by COVID-19.
Additionally, information related to COVID-19 will be posted—and updated—on this page.
---
COVID-19 and RAIC In-Person Events
*Last Updated: August 24 2021
Since COVID-19 was declared a global pandemic in March 2020, the RAIC has prioritized the health, safety, and wellbeing of staff, volunteers and membership community. The RAIC continues to closely monitor the current situation via the Public Health Agency of Canada and the World Health Organization.
Since March 16, 2020, all staff at the RAIC began working remotely and directives were provided to transition all in-person activities to a virtual platform. This includes meetings, continuing education sessions, Syllabus program activities and special events—such as the 2020 Conference on Architecture.  
The RAIC will take an abundance of caution over the next several months and request that all in-person activities continue in a virtual platform until further notice.
 
---
RAIC Remote Office Announcement
*Last Updated: August 24, 2021
On Friday, March 13, 2020, RAIC CEO Mike Brennan announced that the head office facility would be closed temporarily and launched a remote working capacity for all staff. Since then, the decision has been made by Board and Staff that—as of June 30, 2020—the RAIC will no longer physically operate out of our office on 55 Murray Street in Ottawa, ON.
The commitment to our members is our top priority.  All staff are equipped with the technology and resources to continue to provide service excellence to our members and stakeholders. Due to the digital connectivity of our operations, working remotely is a viable option for RAIC staff who are equipped with the necessary tools and resources. The RAIC staff will continue to work and operate remotely until further notice.
 
---
Continuing Education
*Last Updated: August 24, 2021
Since the increasingly evolving situation around COVID-19, the RAIC's Programs Office has worked diligently to  transition all  Continuing Education events and offerings from now until further notice  to digital platforms.  
The RAIC is committed to working through these challenging times and supporting the community as best possible. We will continue to advocate for architects and the profession as rebuilding and restructuring begin. We are also working to enable solutions in response to the themes expressed by you. 
On-Demand
Funded by the Government of Canada in response to the unprecedented rise in mental distress due to the COVID-19 pandemic. People are being challenged like never before due to isolation, physical health concerns, substance use concerns, financial and employment uncertainty, and the emotional dialogue around racial equality. Wellness Together Canada is a resource to support everybody on that journey. 
Coping with COVID-19
Are you struggling to cope with COVID-19? Join Mark Antczak to talk about why anxiety is so prevalent in everyone's lives and learn strategies to help you and your loved ones manage our overwhelmed brains. The webinar will be followed by an opportunity to ask more specific questions generated by the session.
Everyday Mindfulness for Architects
In this session, you will find out what mindfulness is, and how it can help you to manage some of the stresses in your life. You will also be introduced to some of the research supporting mindfulness.
Financial Management during COVID-19
Right now, the full impact of COVID-19 on the architecture profession is unknown, and no one can say what the future holds. But by planning, responding promptly, making the right immediate decisions, and thinking long-term, you and your firm will be better prepared for whatever comes next. This is the time to protect your financial position and make financial management a priority.
COVID-19: FAQs - Practice Questions
In response to member practice-related queries during the COVID-19 pandemic, the RAIC brought together a panel to answer the most frequently asked questions. Moderated by Past President, Michael J. Cox, this webinar features panelists Louis-Pierre Grégoire (Partner, Gowling WLG), Craig J. Stehr (Partner, Gowling WLG) and Don Ardiel, MRAIC, Director of Practice Support, RAIC).
Working From Home During The Pandemic - Claiming Home Office Expenses in the COVID-19 Era
This webinar will cover the current CRA rules as they relate to claiming home office expenses on 2020 personal income tax returns, deductible vs. non-deductible expenses, documentation requirements, what's new, and what the unknowns are at this point.
---
RAIC Connects
*Last Updated: August 24, 2021
RAIC Connects is a virtual community where members can share ideas, discuss practice challenges, post questions, read and share blog posts and news articles, learn about fellow RAIC members, and benefit from shared knowledge, resources, and information. All RAIC members are automatically members of RAIC Connects as a member benefit. 
RAIC Connects is an exciting new community that promotes growth, learning, and opportunity for RAIC members. 
---
Advocacy
*Last Updated: August 24, 2021
On March 18, 2020, Prime Minister Trudeau announced what Canada's COVID-19 Economic Response Plan would look like. Up to $82 billion to help mitigate the impact of COVID-19 on individuals and businesses in Canada. This amounts to $27 billion in direct support for businesses and individuals—and an additional $55 billion in tax deferrals for Canadian households and businesses. In response, the RAIC began a letter writing campaign—with notes on March 18, 24, 31, April 7 and 14, for the architectural sector to be supported during this time and have access to this fund.
As the Federal Government prepares to gradually reopen the economy, we are focusing our advocacy efforts on how the profession is poised to support this economic activity, and specifically, on infrastructure spending. Because of this, a third Pulse Survey was sent out in August and the results will be available in the comings for members to access. This survey gathered data on the following areas:  
Access to the COVID-19 Economic Response plan benefits   
Revenues   
Operations   
Staffing and human resources   
Readiness for return to work service delivery 
 
Your feedback matters and we thank you for your participation
Thank you to everyone who provided input through the second survey regarding the impact of COVID-19 on their practice. A visual summary on the effects of COVID-19 can be read below.
Pulse Survey #4 Results: Thank you to everyone who provided input in the fourth Pulse Survey. A summary of results can be found here
We have heard from many of our members who have joined the advocacy effort by writing their member of parliament and federal ministers. Thank you for this support. Our collective voice is strong, and we encourage RAIC members and stakeholders to continue to lend their voice and share the message to amplify the voice of the architectural profession—a vital sector for the Canadian economy.  As you continue to send letters, feel free to cc 
info@raic.org
, so we may assist your efforts.
RAIC members are top of mind at this unprecedented time. Your health, safety and well-being continue to be our top priority. We will continue to monitor the quickly evolving situation and will keep you informed with regular and ongoing communications.
 
---
Notice of Travel suspension
*Last Updated: June 08, 2021
Starting March 16, 2020, the RAIC has temporarily suspended all work-related travel for all board directors, staff, volunteers, and representatives until further notice. This will be re-evaluated daily.  Rest assured, our team is focusing on staying healthy, not travelling, maintaining a positive attitude, and doing our part during this public health emergency. We are confident we have taken considerable action so far to protect the RAIC and its stakeholders—and we are actively reviewing in-person activities taking place in April, May, and June.  We will provide regular updates through the bulletin, website, and social platforms.
---
Additional Resources and Information
Government Resources
Architectural Resources
  Additional Resources
Articles from Architectural and Media Publications
Canadian Architect: Legal, financial guidance for Canadian architecture firms during COVID-19
Archinect: Running a Virtual Architecture Practice With Jennifer Kretschmer
Metropolis: How Architects Are Making It Work from Home During COVID-19
How the Coronavirus will reshape Architecture
---
Archive of all RAIC COVID-19 Notices