The health, safety, and well-being of our staff, instructors and participants is very important to the RAIC. As such, the RAIC is working diligently to  transition all  Continuing Education events and offerings from now until September 30, 2020  to virtual platforms.  
Updates will be provided directly to participants of any in-person activities taking place up until September 30, 2020  as soon as possible via e-mail and raic.org/continuingeducation. 
Ignite your Friday with fresh solutions, ideas, and tactics that you can put to work immediately in your office. The Corporate Affiliate Series is an exclusive, webinar-based series offered by RAIC's Corporate Affiliate members and partners who are committed to salient and informative learning options. Webinars are offered for FREE on Fridays, and RAIC members can receive continuing education credits.*
Gain knowledge from expert speakers in the AEC industry
Access FREE webinar-based learning opportunities
Attend live webinars from the comfort of your own home or office
*Certificates of Completion will only be provided to RAIC members who participate in the live webcast. 
Upcoming Webinars 2020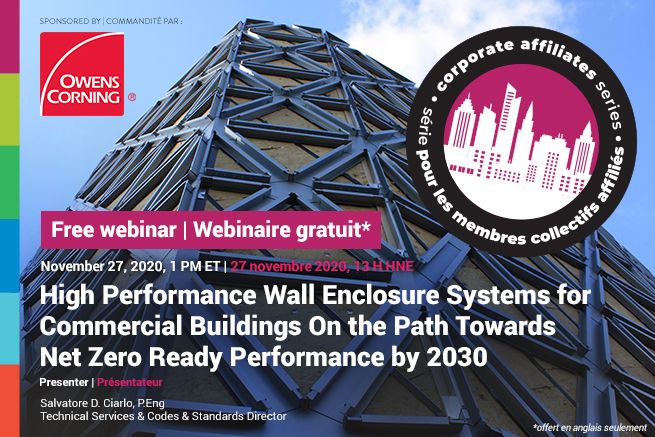 High Performance Wall Enclosure Systems for Commercial Buildings On the Path Towards Net Zero Ready Performance by 2030
Corporate Affiliate - Owens Corning
Date: November 27, 2020
REGISTER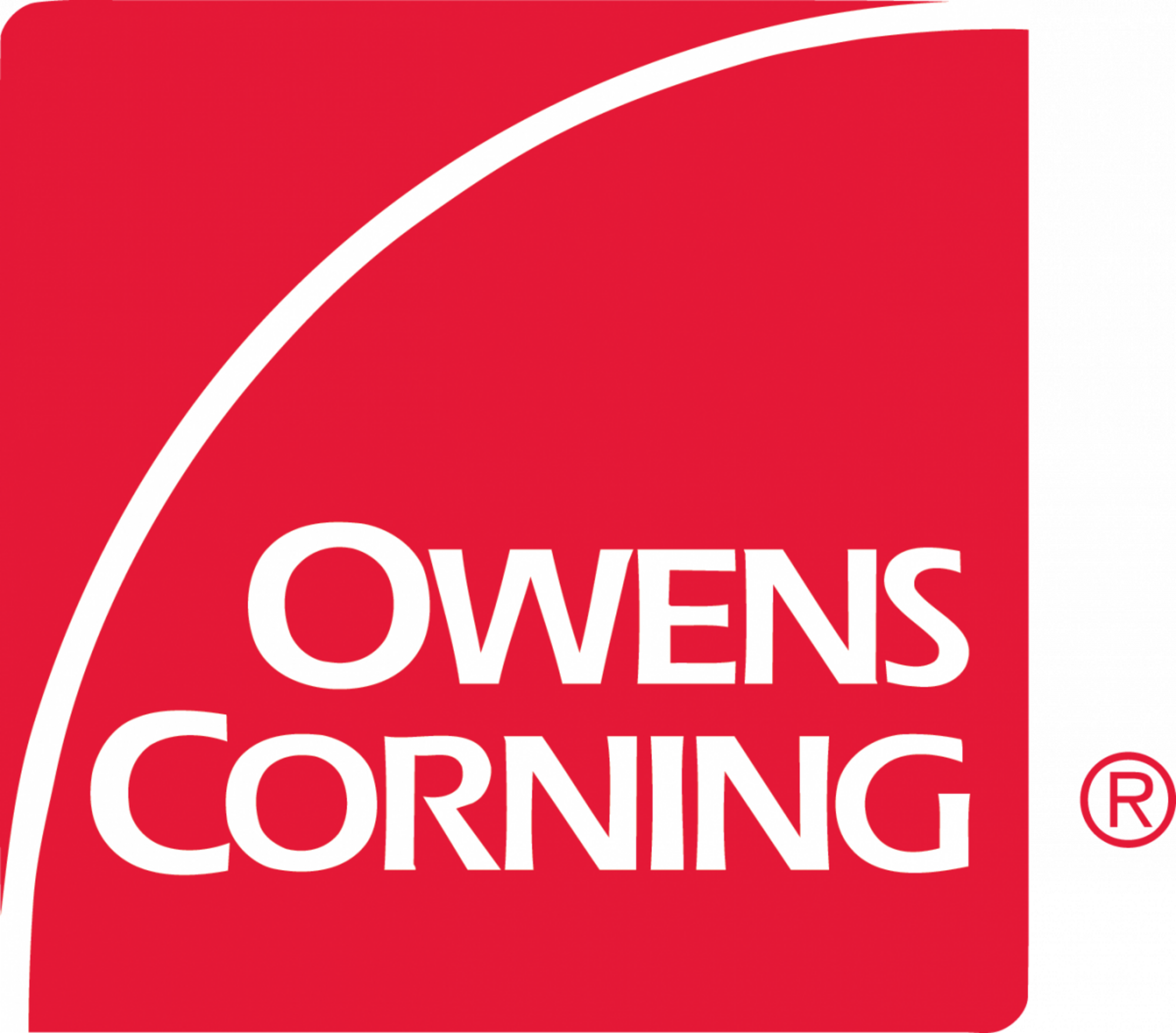 Owens Corning (NYSE: OC) develops, manufactures, and markets insulation, roofing, and fiberglass composites. Global in scope and human in scale, the company's market-leading businesses use their deep expertise in materials, manufacturing, and building science to develop products and systems that save energy and improve comfort in commercial and residential buildings. Through its glass reinforcements business, the company makes thousands of products lighter, stronger, and more durable. Ultimately, Owens Corning people and products make the world a better place. Based in Toledo, Ohio, Owens Corning posted 2017 sales of $6.4 billion and employs 19,000 people in 37 countries. It has been a Fortune 500® company for 63 consecutive years.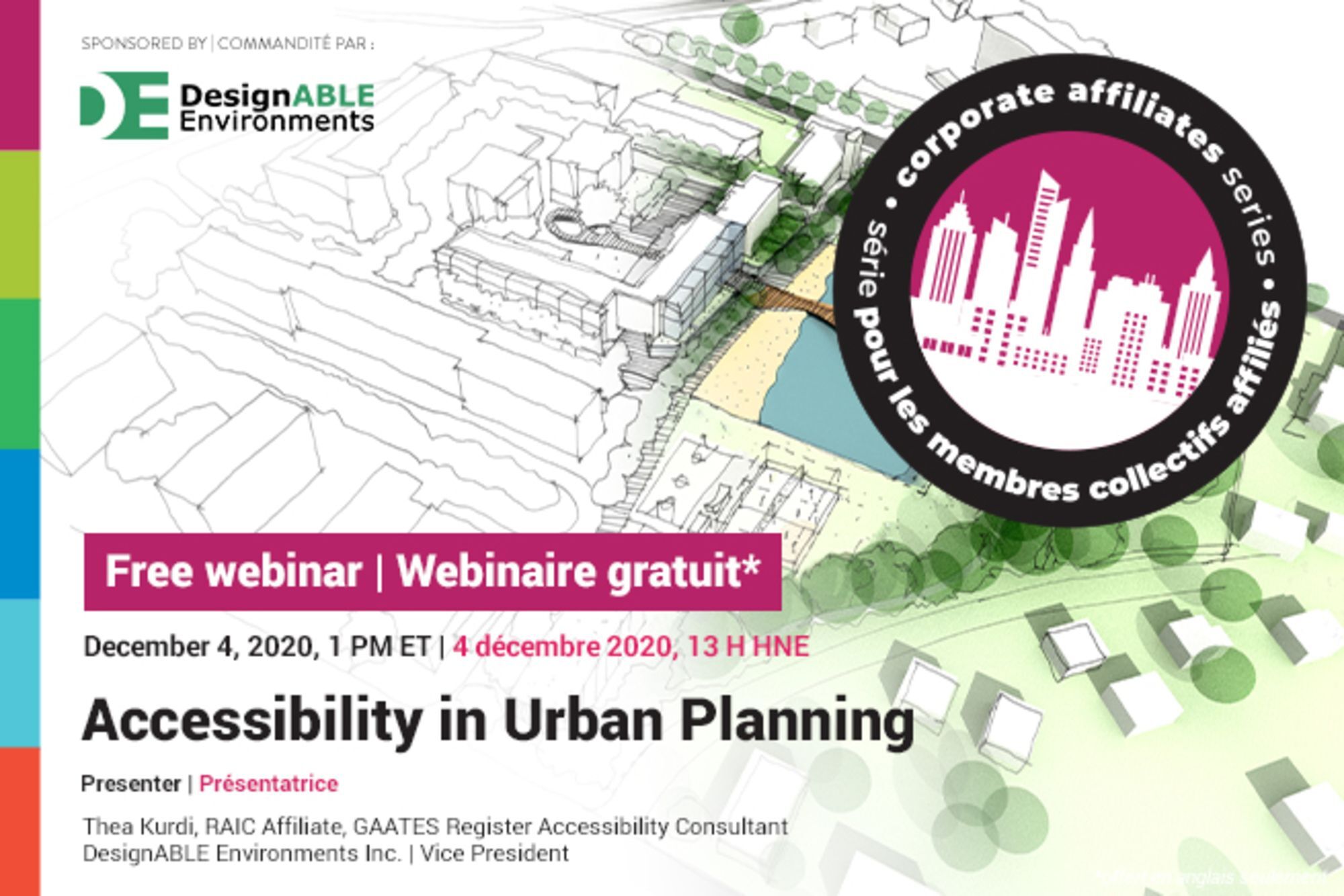 Accessibility in Urban Planning
Corporate Affiliate - DesignABLE
Date: Decembber 4, 2020
REGISTER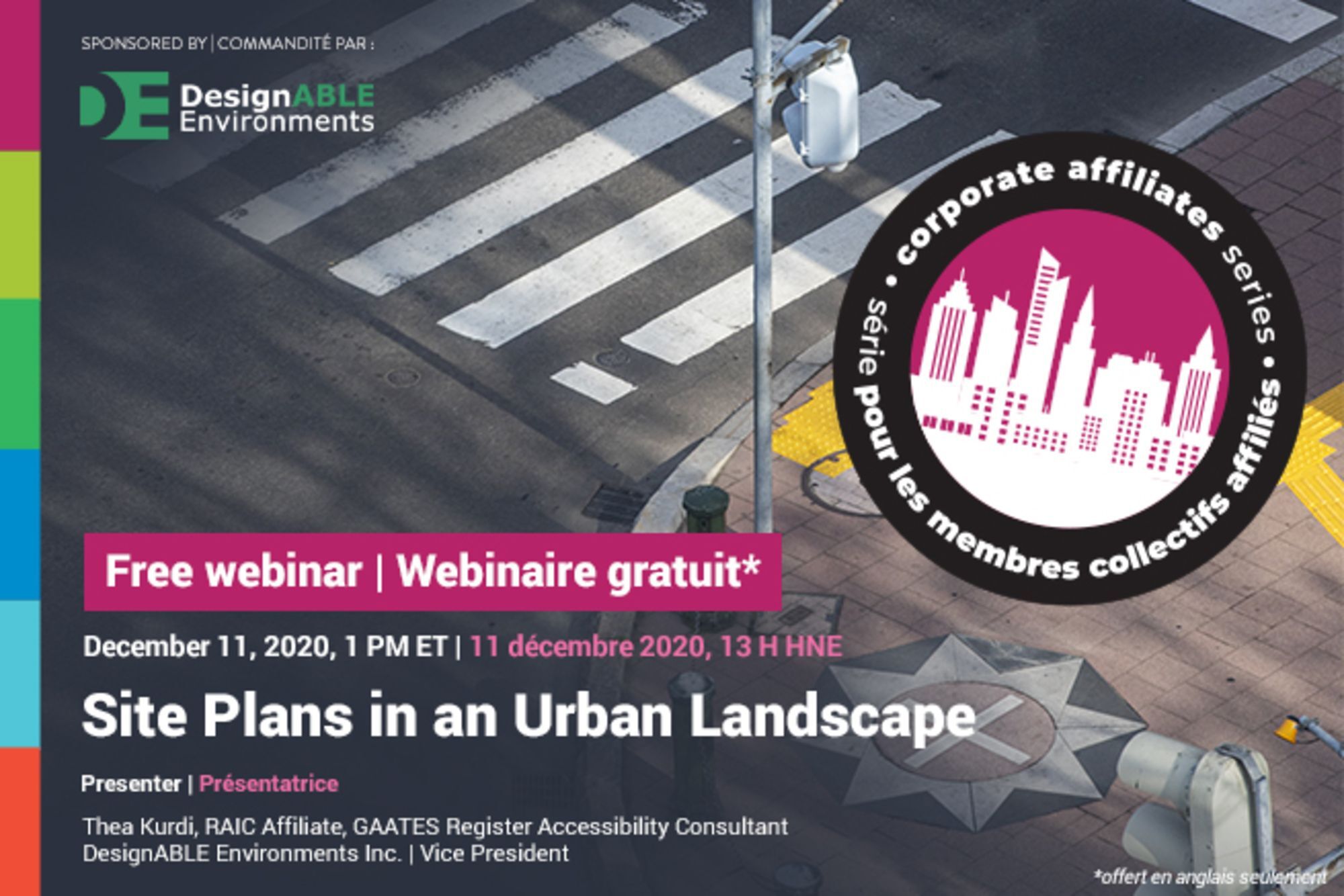 Site Plans in an Urban Landscape
Corporate Affiliate - DesignABLE
Date: December 11, 2020
REGISTER


DesignABLE Environments Inc. (DE) is one of Canada's oldest and leading consulting firm that provides expertise to public and private sector clients on how to design the built environment to meet the needs of all people, including persons with disabilities and the elderly. DE has been instrumental in developing and popularising the philosophies of both barrier-free and universal design. DE's staff work within project teams to ensure that team members gain a true understanding of the complexities, challenges and opportunities associated with accessibility. DE has an extensive track record as accessibility consultants on local and international projects, including residential, commercial, educational, judicial, recreational, institutional, and healthcare projects. DE is skilled in the interpretation and application of a variety of accessibility standards and best practices to provide supportive built environments that promote independence, dignity and safety for all. 
For more information, please visit www.designable.ca. 
On-Demand Webinars 2020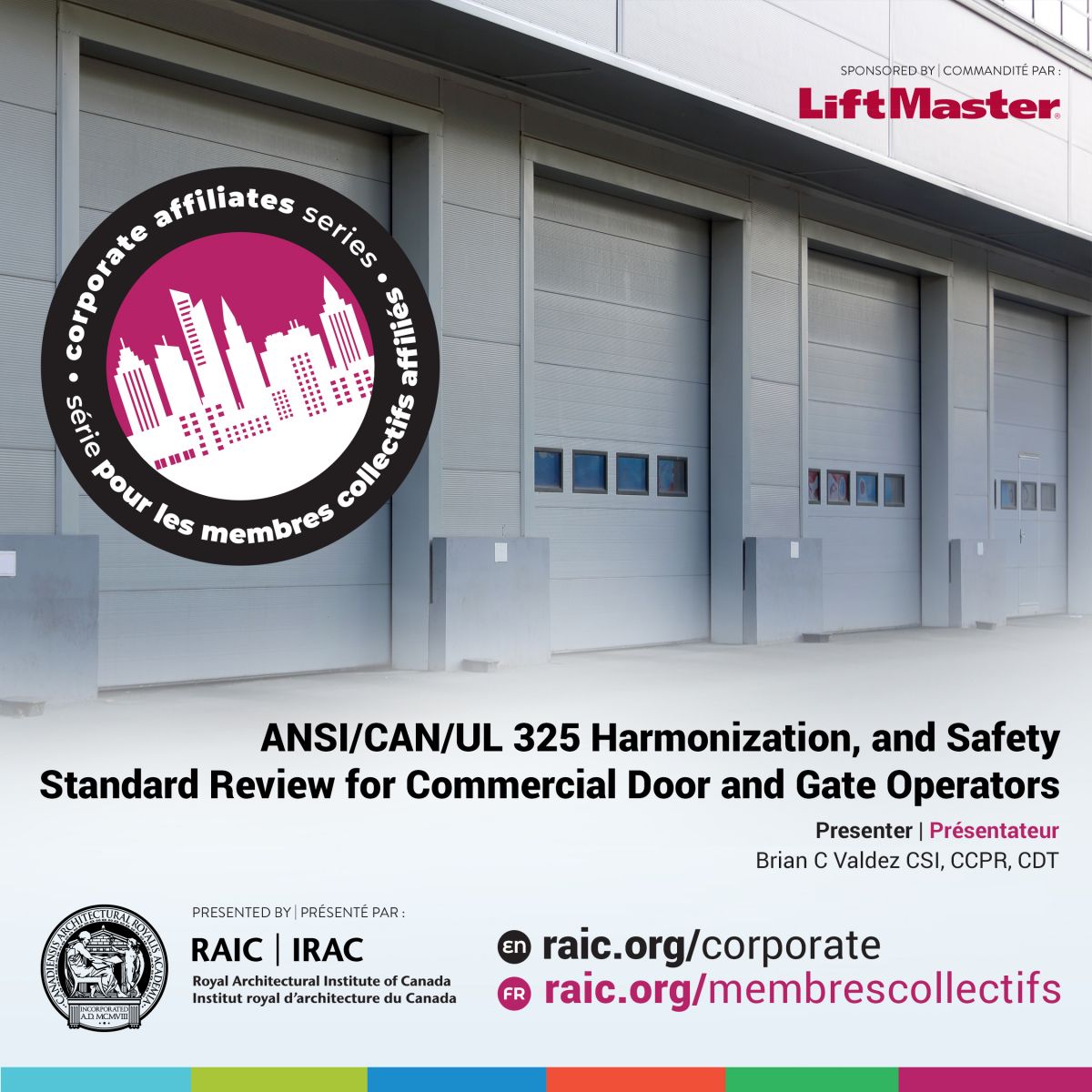 ANSI/CAN/UL 325 Harmonization, and Safety Standard Review for Commercial Door and Gate Operators
Date: January 31, 2020
Presenter: Brian C Valdez CSI, CCPR, CDT
---
MAY 2020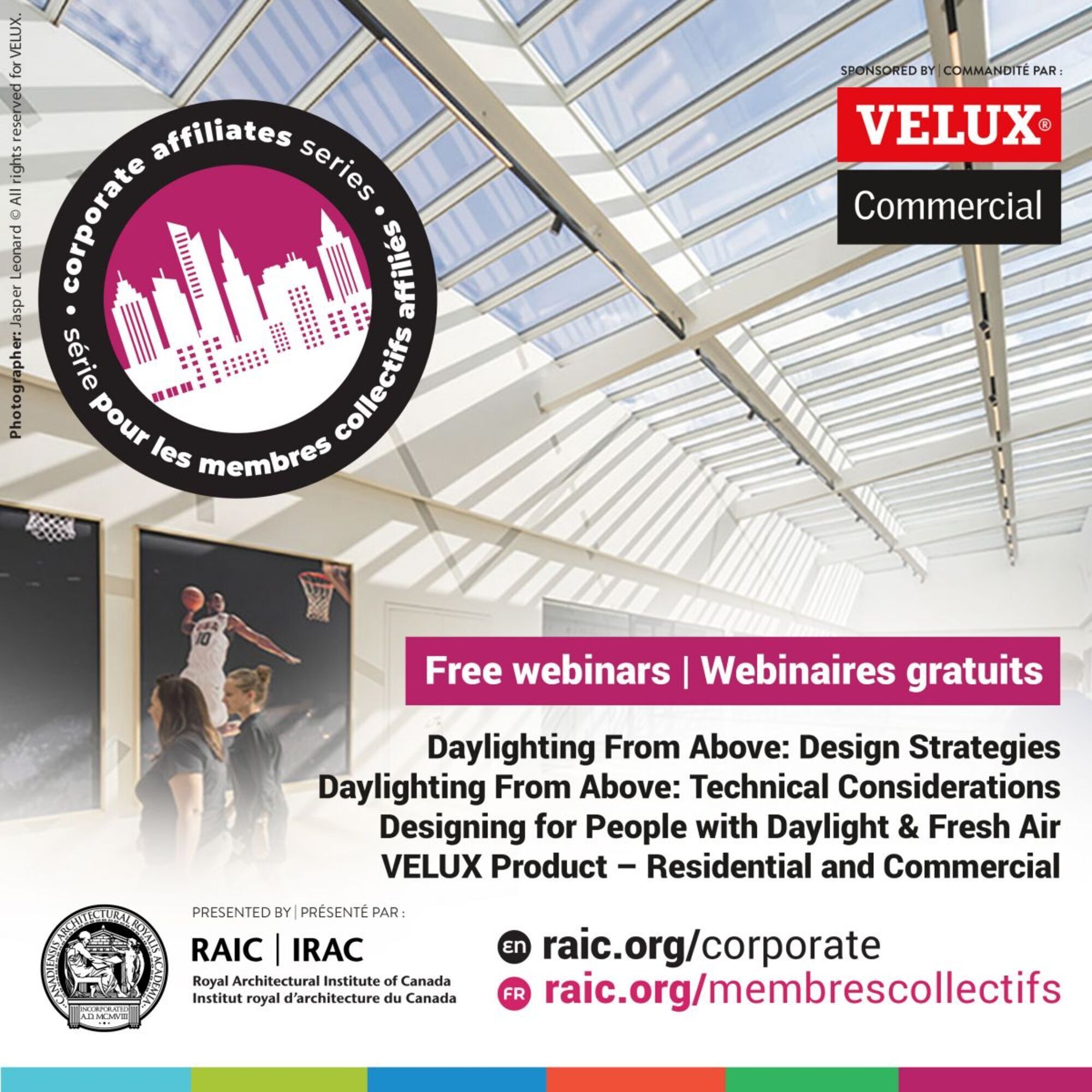 Daylighting From Above: Design Strategies Operators
Date: May 1, 2020
Presenter: Monica Bulos and Russell Ibbotson,  P.Eng, LEED AP, CTR
Daylighting From Above: Technical Considerations
Date: May 8, 2020
Presenter: Monica Bulos and Russell Ibbotson,  P.Eng, LEED AP, CTR
Designing for People with Daylight & Fresh Air
Date: May 15, 2020
Presenter: Monica Bulos and Russell Ibbotson,  P.Eng, LEED AP, CTR
VELUX Product – Residential and Commercial
Date: May 22, 2020
Presenter: Monica Bulos and Russell Ibbotson,  P.Eng, LEED AP, CTR