Ignite your Friday with fresh solutions, ideas, and tactics that you can put to work immediately in your office. The Corporate Affiliate Series is an exclusive, webinar-based series offered by RAIC's Corporate Affiliate members and partners who are committed to salient and informative learning options. Webinars are offered for FREE on Fridays, and RAIC members can receive continuing education credits.*
*Certificates of Completion will only be provided to RAIC members who participate in the live webcast. 
Upcoming Webinars 2020 
More information on upcoming webinars will be coming soon!
Past Webinars 2020 
---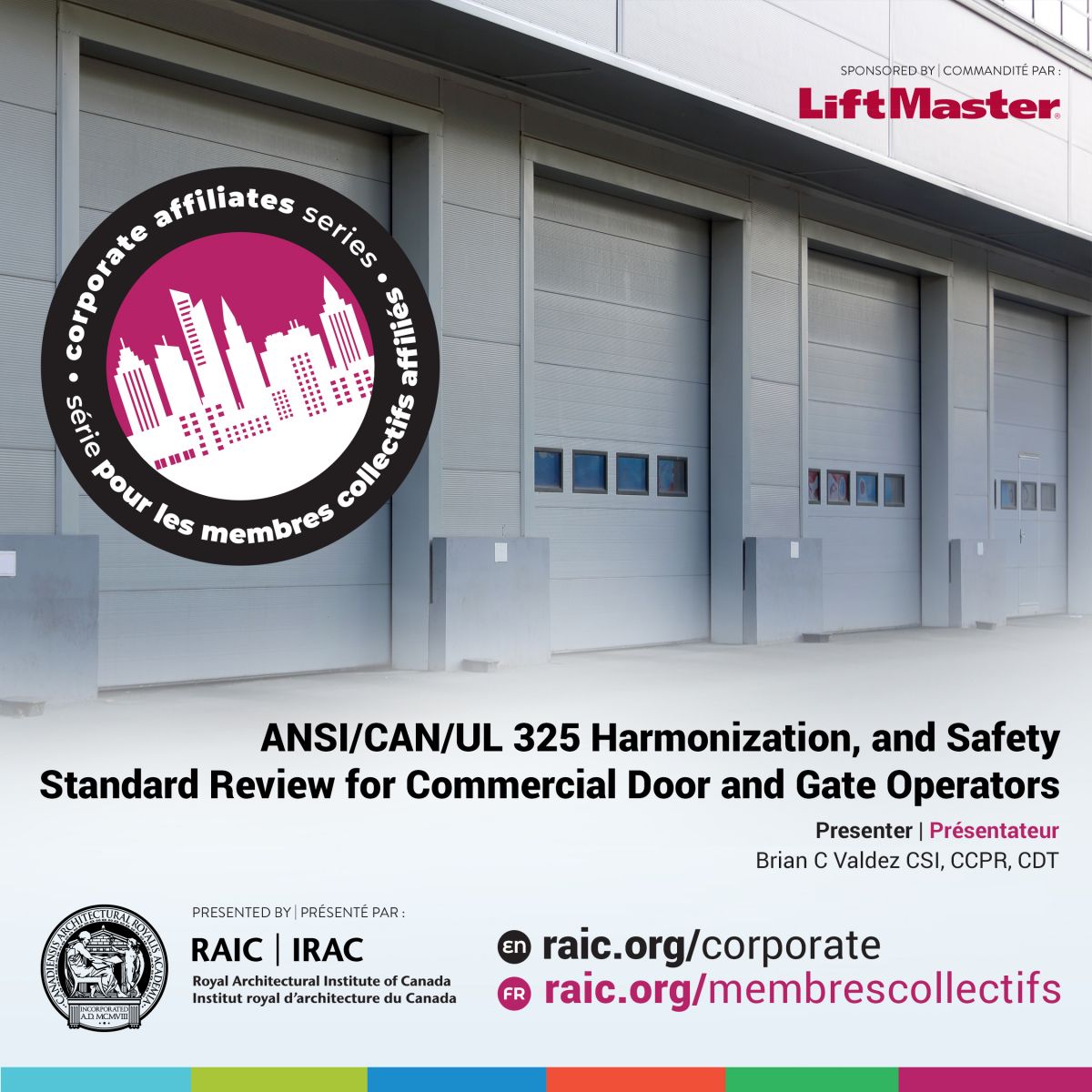 ANSI/CAN/UL 325 Harmonization, and Safety Standard Review for Commercial Door and Gate Operators
Date: January 31, 2020
Presenter: Brian C Valdez CSI, CCPR, CDT
---
MAY 2020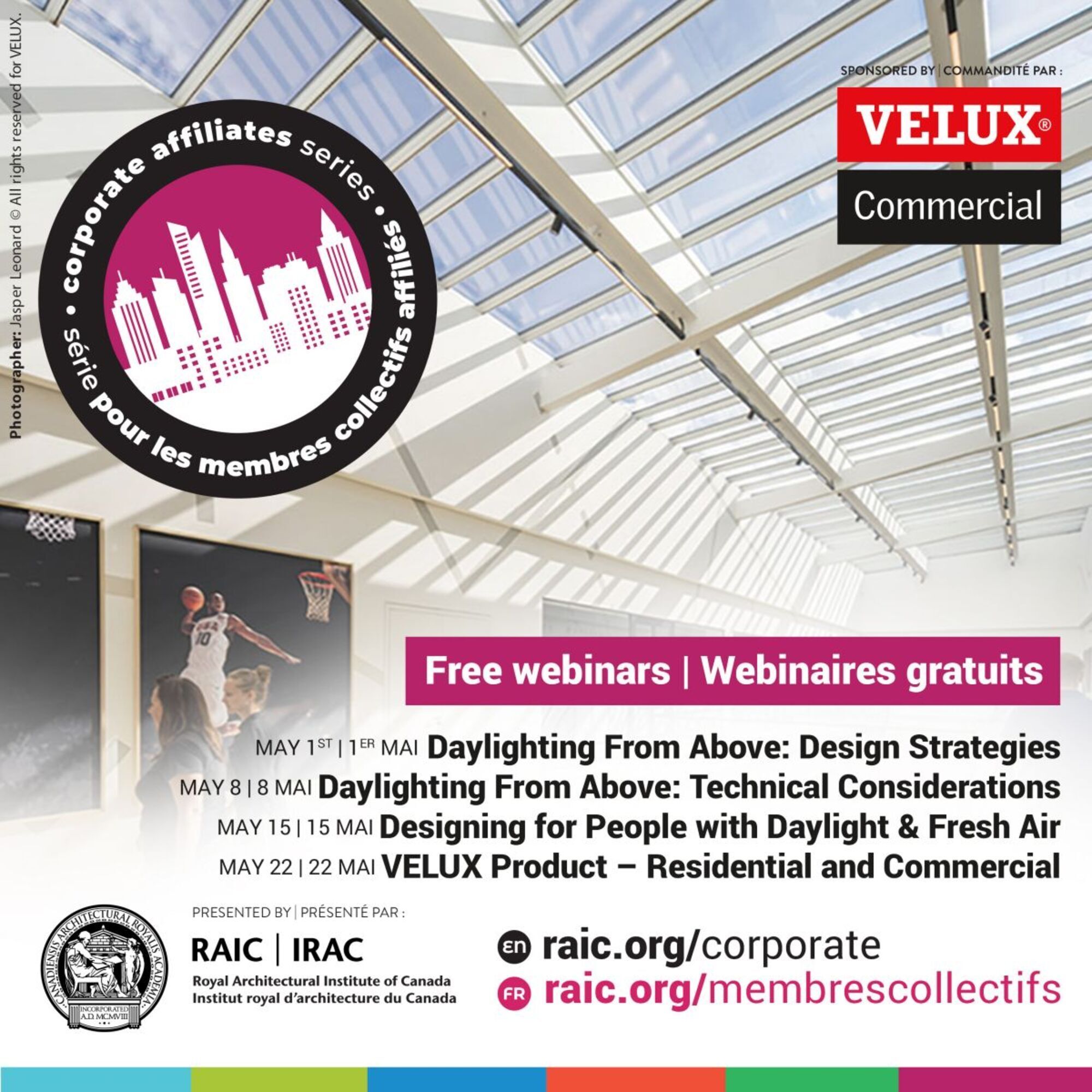 Daylighting From Above: Design Strategies Operators
Date: May 1, 2020
Presenter: Monica Bulos and Russell Ibbotson,  P.Eng, LEED AP, CTR
Daylighting From Above: Technical Considerations
Date: May 8, 2020
Presenter: Monica Bulos and Russell Ibbotson,  P.Eng, LEED AP, CTR
Designing for People with Daylight & Fresh Air
Date: May 15, 2020
Presenter: Monica Bulos and Russell Ibbotson,  P.Eng, LEED AP, CTR
VELUX Product – Residential and Commercial
Date: May 22, 2020
Presenter: Monica Bulos and Russell Ibbotson,  P.Eng, LEED AP, CTR