Award Category:
Emerging Architectural Practice Award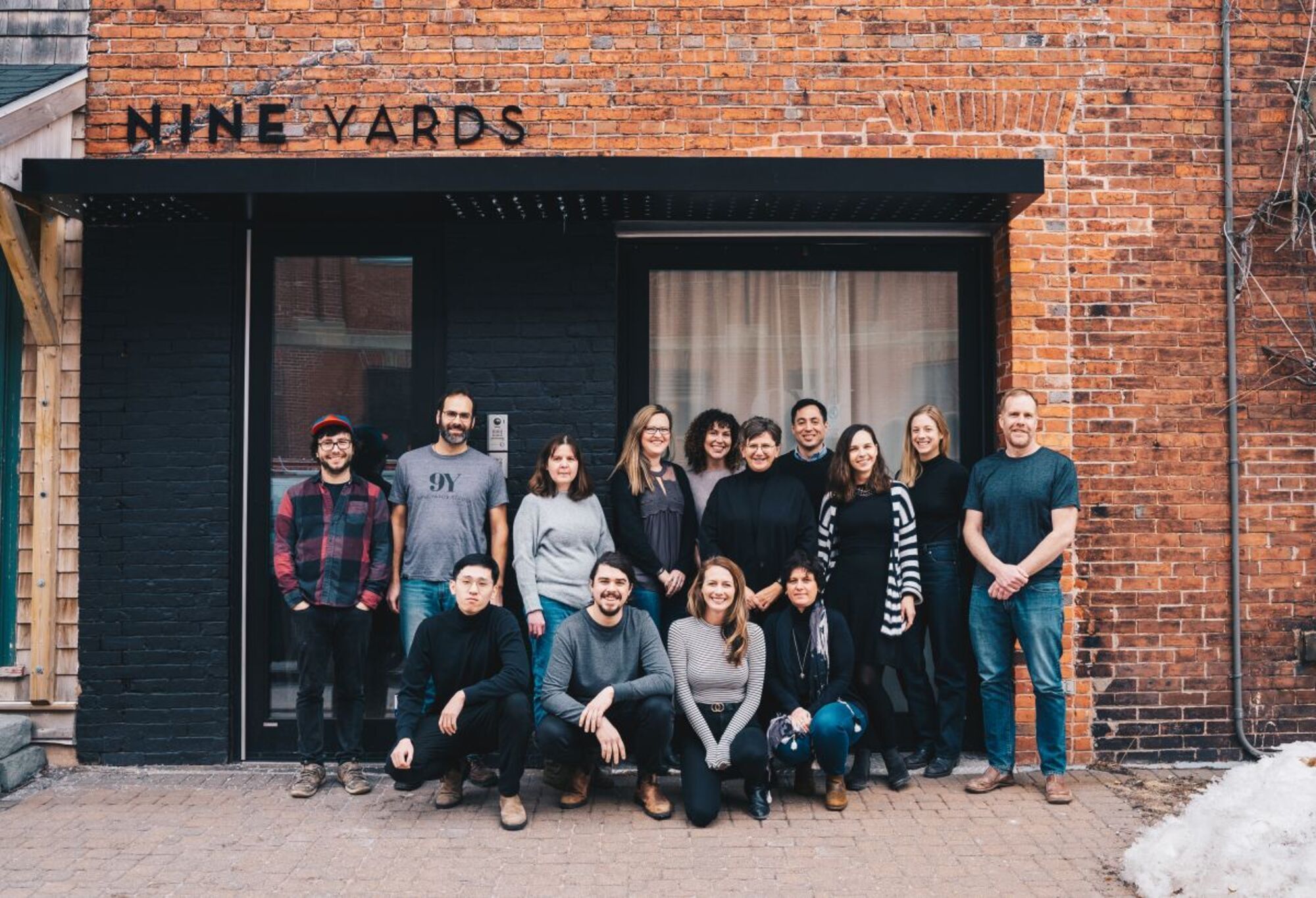 Founded in 2017 by architects Silva Stojak and Shallyn Murray, Nine Yards Studio is a multidisciplinary design practice on Prince Edward Island, with a satellite office in Halifax. The studio's name is inspired by the expression "the whole nine yards"; the practice is committed to the many facets of design and the proposition that great design can—and should—enhance our surroundings. Nine Yards' range of design services includes architecture, interior design, furniture design, graphic design, branding, and custom art installations.

The firm's founders have both been committee members on the board of the Architects Association of Prince Edward Island, for which Stojak served as President from 2016 to 2018. Both partners act as mentors; last year, they created the Nine Yards Studio Scholarship at the Dalhousie School of Architecture for Master's students who show a commitment to their community.
Stojak received her architecture degree from the University of Sarajevo in 1987 and was a partner at BGHJ Architects before starting Nine Yards. She was named one of the top 10 Women Business Leaders by Atlantic Business Magazine and awarded the 2012 Lieutenant Governor Award for Excellence in Architecture.
Murray holds a Diploma in Engineering from the University of Prince Edward Island as well as a Master's of Architecture from Dalhousie University. She is the youngest practicing architect on the Island, and currently sits on the planning board for the City of Charlottetown, as well as being a member of the sustainability-focused Vision 2050 board.
The firm hosts community-focused events, including a recent panel about the sustainable development of Charlottetown's waterfront—a project which will be further developed in the coming year in collaboration with the City.
Jury Comment(s):
"The jury felt that Nine Yards Studio's submittal revealed an admirable dedication to community through the promotion of architecture, craft, and design which is uniquely representative of the place in which they live and practice. The quiet elegance of their work is rooted in the context of Prince Edward Island. At the forefront, the realizations of the studio are extremely playful within a critical discourse. The studio is an active leader in the profession through their work with BEAA (Building Equality in Architecture, Atlantic)."
---

International Newswire Partner