Award Category:
Emerging Architectural Practice Award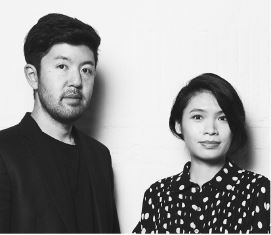 Partners: Eiri Ota and Irene Gardpoit
UUfie is an interdisciplinary, research-based architecture studio, founded in 2009 in Tokyo, Japan by partners Irene Gardpoit, MRAIC, and Eiri Ota. In 2013, they moved to Toronto, ON. UUfie's work spans art, architecture, landscape, furniture, and product design. A recurring theme is the natural world.
For the Printemps Haussmann department store in Paris, France (2017), the studio designed a vertical circulation space featuring a three-dimensional form they call a veil. It is punctured with 17,200 petal-like openings, giving an effect of falling blossoms.
The shape of an iceberg inspired a new flagship store in Shanghai, China (2015) for the Canadian fashion house Ports 1961. It has a distinctive glass façade that seems to undulate and expand and contract.
Lake Cottage (2013) in Kawartha Lakes, ON uses a conventional Japanese wood preservation technique – charred cedar – and gives the sensation of being in a tree house.
The firm's projects have involved collaborators from Canada, France, the United Kingdom, Italy, and Japan. For example, in 2016, they stayed in Italy for over a month to produce their Echo table with a local fabricator who had made metalwork for the Italian architect Carlo Scarpa.
A graduate of the University of Toronto, Gardpoit trained at Arata Isozaki Atelier in Tokyo. She is an Ontario-licensed architect. Ota graduated from Musashino Art University in Tokyo and trained under Jun Aoki & Associates in Tokyo. His architecture licence is from Japan.
The studio has received numerous awards, including the Architectural Record Design Vanguard Award, an Ontario Association of Architects Design Excellence Award, and Project of the Year from Interior Design magazine. UUfie's work has also appeared in over 100 major publications as well as galleries, museums, and exhibitions. 
---
International Newswire Partner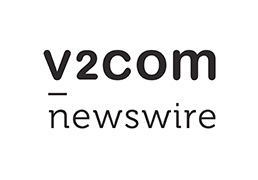 Jury Comment(s):
"UUfie is pushing the boundaries beyond Canada's borders and increasing the global profile of Canadian architecture. Their mix of international inspiration and style creates innovative designs that surprise and delight."
"UUfie is an example of this new generation of architects who addresses with confidence the international scene, on all scales, including object design."
"UUfie's innovation in practice is exemplary, and this rigorous pursuit of invention has created a practice that transcends borders and typologies and broadens the definition of Canadian practice."
Jury:
David Pontarini, FRAIC
Founding Partner, Hariri Pontarini Architects
2013 RAIC Architectural Firm Award
Toronto, ON
Gilles Saucier, FIRAC
Co-founder, Saucier+Perrotte Architectes
2018 RAIC Gold Medalist
Montreal, QC
Luc Bouliane, MRAIC
Co-founder, Lebel + Bouliane
2018 RAIC Young Architect Award Recipient
Toronto, ON
Samuel Oboh, PP/FRAIC
Principal, Architecture AECOM
2015 RAIC President
Edmonton, AB
Rayleen Hill, MRAIC
Founder, Rayleen Hill Architecture + Design (RHAD Architects)
Halifax, NS