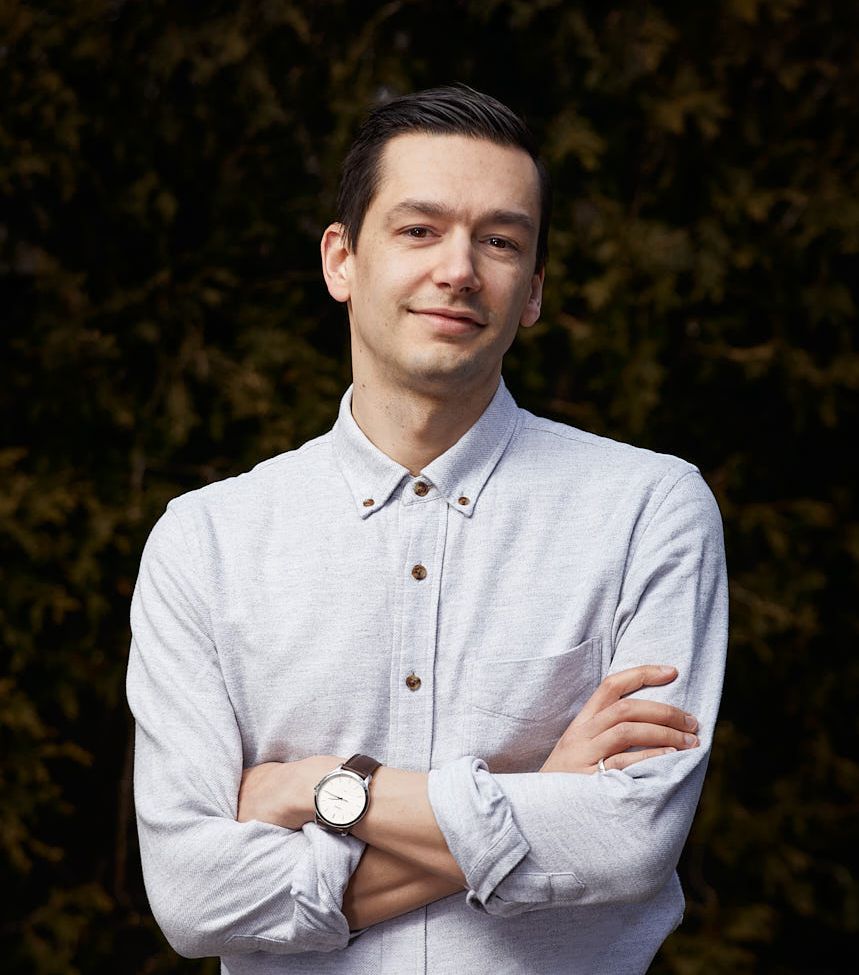 An Associate at LGA Architectural Partners, Drew Adams stands apart for his drive to affect meaningful change through design. A background in architecture, landscape architecture and urban planning fuels his capacity to engage differently. He is motivated by asking: how can we harness design to impact people's lives and the environment in profound and lasting ways?
Growing up in the suburbs of Toronto, Adams' worldview was influenced by his mother, a botanist, who started a not-for-profit to educate students about science and the environment, and his grandfather, who authored the first Ontario Building Code.

Adams began studying urban planning at the University of Waterloo, then completed his Master of Architecture at the University of Toronto. He graduated with awards including the RAIC Honour Roll and Irving Grossman Thesis Prize for housing. 

After joining LGA Architectural Partners seven years ago, Adams has increasingly taken on leadership-focused roles within the studio. He has made instrumental contributions to a portfolio of community-building projects that demonstrate clear alternatives to the status quo, including Eva's Phoenix Youth Transitional Housing Centre, Evergreen Brick Works' Future Cities Centre, and the Lippincott Laneway House. His work also includes affordable housing, buildings engaging Indigenous communities, and numerous heritage and adaptive reuse projects.

Adams is a frequent speaker at conferences and guest lecturer at Ontario's universities. He has authored pieces for several magazines, including co-authoring (with Janna Levitt) a series of articles on design and climate change.
 
Adams' contributions have garnered wide recognition, with a nomination for the Mies Crown Hall Americas Prize, and awards including the Jury Prize for Social Good in the international FRAME Awards, the OAA Design Excellence Award, the Ontario Concrete Award for Material Development and Innovation, the Canada Green Building Award, and the RAIC National Urban Design Award.
Jury Comment(s):
"The Jury was impressed by Drew's thoughtful and well-curated submission. 
Drew's work displayed an impressive commitment to the benefits of material research, technical explorations of building systems, energy modelling, and daylight studies all in the service of designing and building a more inclusive living environment for those most in need in our communities.
Drew's commitment to the design office collaborative as a social tool to advance our knowledge in regeneration projects such as Evergreen Brickworks also supports and promotes the notion of self-advancement within a greater group.
He demonstrated an impressive commitment to mentoring and education as well as public speaking engagements all in the promotion of architecture in the community."
---

International Newswire Partner