LGA Architectural Partners
Founded in 1989 by Janna Levitt, FRAIC, and Dean Goodman, MRAIC, and formerly known as Levitt Goodman Architects, LGA Architectural Partners is a 40-person firm based in Toronto, ON. LGA's other three partners, Brock James, MRAIC, Alex Tedesco and Danny Bartman, have been with the firm since 1996 and 2000 respectively.
Their portfolio encompasses libraries, galleries and community centres, K-12 and postsecondary projects, and residential projects that include homeless shelters, multi-unit affordable housing, and single-family homes.
LGA's design excellence has been recognized with a Governor General's Medal in Architecture, an RAIC Award of Excellence for Innovation, five Ontario Association of Architects Design Excellence Awards, seven Toronto Urban Design Awards, and nine provincial and national WoodWORKS! Awards.
Recent projects include the McEwen School of Architecture at Laurentian University in Sudbury, ON (2017), Eva's Phoenix in Toronto (2016), a residence and skills training centre for homeless and at-risk youth, and the Scarborough Civic Centre Branch of the Toronto Public Library (2015). They also include the  Centre for Native Child and Family Well Being in Toronto (2010) and the 148-square-metre Euclid Avenue House (2006) which Levitt and Goodman designed for themselves as a demonstration project for sustainable urban living.
LGA Architectural Partners contributes to architectural education through teaching with over half of the studio serving as adjunct faculty, lecturers, or guest critics at post-secondary institutions. In 2015, the firm established an annual scholarship fund for an Indigenous student entering Laurentian University's McEwen School of Architecture. Partners and associates take active roles in both internal mentorship and the external, provincial Intern Architect Program and RAIC Syllabus Program.
Within the office, they seek to ensure that the women-to-men hiring ratio corresponds to current gender ratios in architectural school cohorts – resulting in a staff composition of 60 percent female, 40 percent male.
Levitt has shared her professional expertise on various panels, including the Venice Biennale Advisory Committee, Metrolinx Design Excellence Review Panel, and Waterfront Toronto Design Review Panel, while Goodman is an affordable housing advocate.
---
International Newswire Partner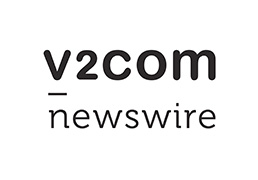 Jury Comment(s):
"LGA's diverse portfolio represents a wide range of building types that are unified in their commitment to strengthening social objectives. Their community-minded approach, combined with innovative design strategies and a sensitivity to sustainability, makes their architecture both aspirational and impressive."
"Dedication to social architecture is clear throughout their work. (We) appreciate the continuous effort and rigour to make our public institutions better, and more livable."
"LGA is a firm whose ethos is deeply rooted in enacting social change and a spirit of excellence in design, in practice, and leadership." 
Jury:
David Pontarini, FRAIC
Founding Partner, Hariri Pontarini Architects
2013 RAIC Architectural Firm Award
Toronto, ON
Gilles Saucier, FIRAC
Co-founder, Saucier+Perrotte Architectes
2018 RAIC Gold Medalist
Montreal, QC
Luc Bouliane, MRAIC
Co-founder, Lebel + Bouliane
2018 RAIC Young Architect Award Recipient
Toronto, ON
Samuel Oboh, PP/FRAIC
Principal, Architecture AECOM
2015 RAIC President
Edmonton, AB
Rayleen Hill, MRAIC
Founder, Rayleen Hill Architecture + Design (RHAD Architects)
Halifax, NS