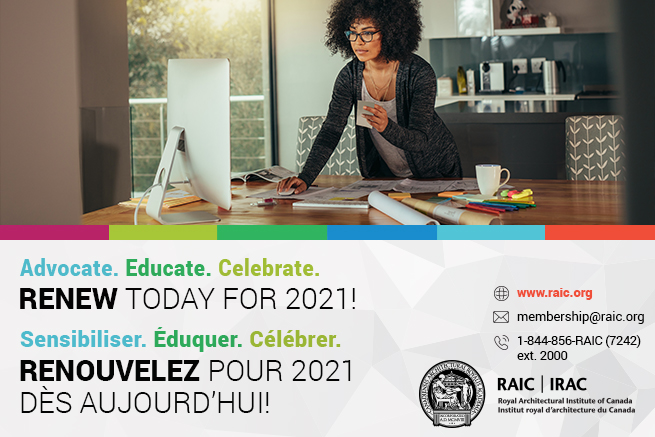 Thank you for being an RAIC member and for your ongoing enthusiasm for—as well as your commitment to—your profession.  
It's time to renew your membership for 2021. The RAIC has had a challenging and productive year amidst the global pandemic. The RAIC fiercely advocates for our members and the built environment, and are proud to offer new and innovative ways to save you money, provide opportunities, and help you stay connected.
How to renew:
Receive information about your renewal by logging into the RAIC Members Portal and selecting the red renewal banner located at the top right of any RAIC webpage. Members can renew online quickly and easily with a credit card, send a cheque through standard mail, or contact a membership specialist to pay over the phone.
For all membership inquiries or to pay by phone, please contact Gretta Inamahoro at membership@raic.org or 1-844-856-RAIC (7242) ext 2000.  
Find out more about what's included with your membership!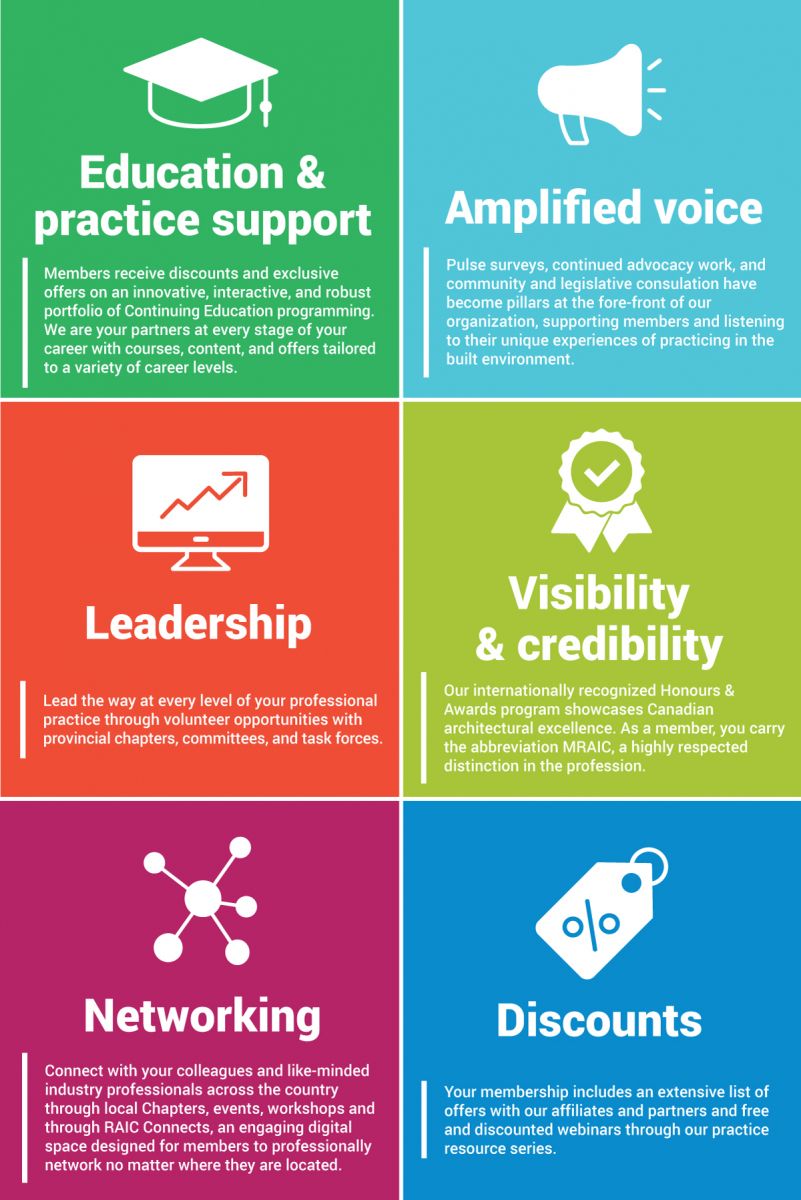 ---
Redeeming your free virtual gift bag
Information about how to redeem the virtual gift bag was sent by email on January 20, 2021. If you qualified for this offer by renewing your membership by January 15, 2021, and have not received the email, please contact us at education@raic.org or 1-844-856-7242 ext. 2007. 
Here is what is included in your virtual gift bag: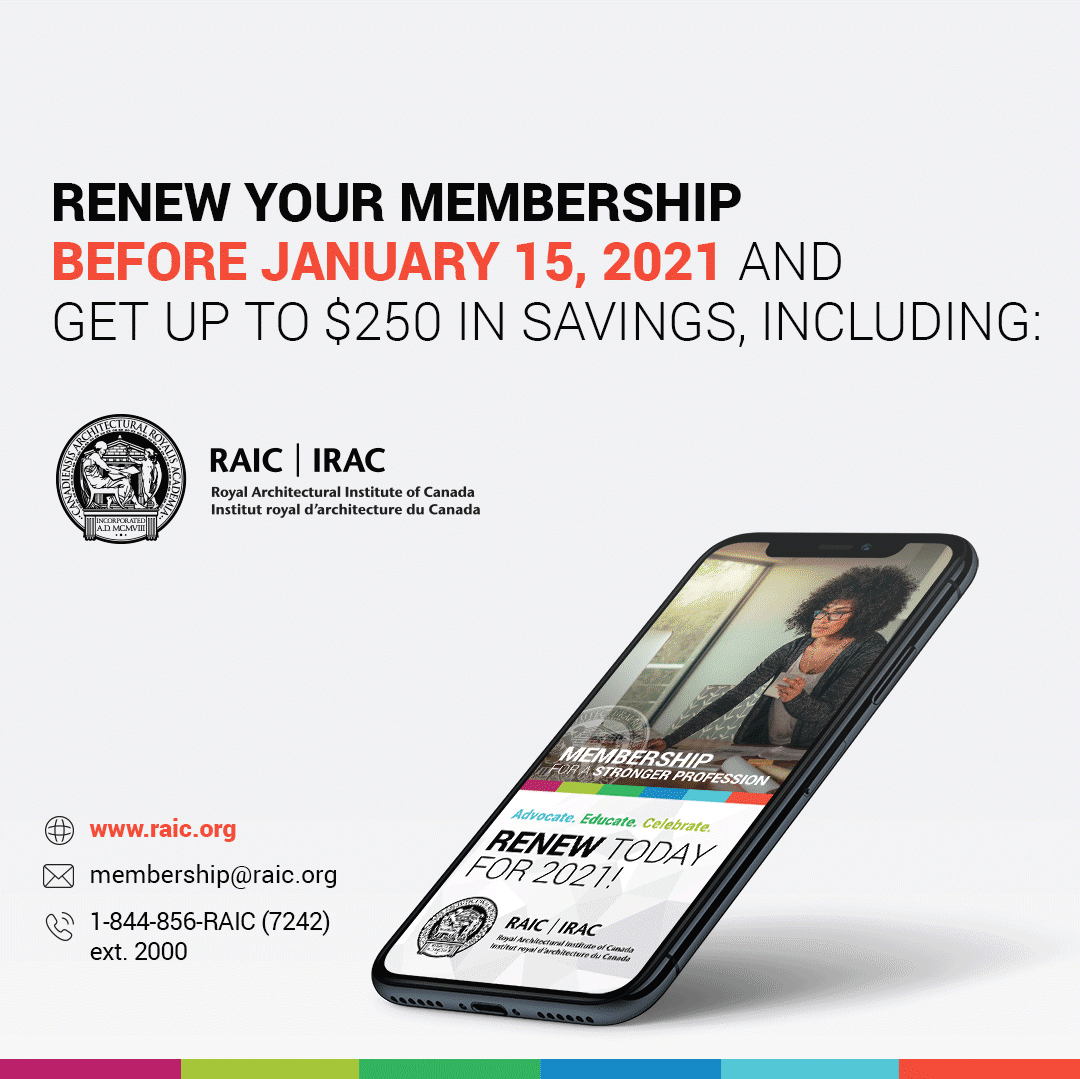 Continuing education credit includes $50 off one virtual course or workshop valued at $500 or more, one free Webday Wednesday on-demand webinar (one hour) valued at up to $75, one free Foundations of Practice on-demand mini-series webinar (one to two hours) valued at up to $100, and 10% off a Full Access Pass for 2021 Virtual Conference. A voucher must be used at the time of purchase or registration.  
To redeem your voucher at the time of registration for either a virtual course or workshop, or the 2021 virtual conference, please contact the Continuing Education Administrator at education@raic.org or call 1-844-856-7242 ext. 2009. Credit is available for events taking place between January 1, 2021 and December 31, 2021.   
For Webday Wednesday and Foundations of Practice on-demand webinars, coupon codes will be issued by email by January 31, 2021. Credit for on-demand webinars must be redeemed between January 1, 2021 and December 31, 2021. 
Have questions about these offers? We will gladly assist you. Please contact the continuing education administrator at education@raic.org or 1-844-856-7242 ext. 2009.