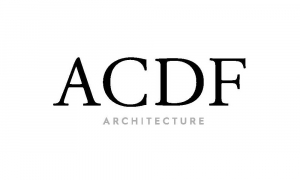 Job Description:
THE FIRM :
At ACDF Architecture, we are recognized for our high level of expertise in building designs as well as for the technical quality of our achievements. The firm is renowned in Quebec, Canada and internationally as evidenced by our numerous awards and mentions in architecture and interior design. We are currently seeking candidates for the position of Site Supervisor for our sites in Ottawa, in order to meet our growing needs.
JOB DESCRIPTION – SITE SUPERVISOR:
In line with the company's organizational structure, the Site Supervisor reports to the Site Team Manager, the Technical Execution Manager, and the Project Manager. You will participate in the development of the technical execution of the project in collaboration with the other collaborators chosen to work on the mandates. You will execute architectural projects in the institutional, high density residential, commercial and office sectors. If you are passionate about technical aspects and have an eye for detail, this position is for you.
Role, duties, and responsibilities:
Worksite supervision;
Execution of quality reports;
Participation in worksite meetings
Writing of conformity reports, modification directives, worksite instructions;
Execution of workshop drawings;
Write technical data sheets;
Collaborate with the entire project team to ensure the success of the mandate;
QUALIFICATIONS AND REQUIREMENTS:
College diploma in Architectural Technology or Bachelor of Architecture;
Minimum 3 years experience as a site supervisor in an architectural firm
Proficiency of Revit software;
Proficiency of AutoCAD software and Microsoft Office Suite utilities;
ASP Construction Card
Fluency in French, both written and spoken;
Fluency in English, both written and spoken (asset);
Thoroughness, attentive to details, sense of responsibility, great autonomy and team spirit;
Ability to perform multiple tasks simultaneously, to manage priorities and deadlines;
Curious, passionate and on the lookout for trends;
BENEFITS:
- Group insurance plan
- RRSP
- Skills development program
- Flexibility in schedule
- Sick leave
- Office closed 4weeks/year (construction vacations)
- Excellent team spirit
- Friendly and stimulating work environment
This is a permanent full-time position 37.5 hours per week. In addition to a competitive salary, you will have the opportunity to benefit from continuous training aimed at developing your skills and to participate in large-scale projects under the guidance of experienced people. Maybe you will find a mentor with us! Start date as soon as possible.
Join our team of passionate and dynamic professionals by sending your resume by email to cv@acdf.ca to the attention of Ms Simrit Bhogal. Please indicate in the subject line of your email: Site Supervisor application – Ottawa.
Please note that only the candidates selected for an interview will be contacted.