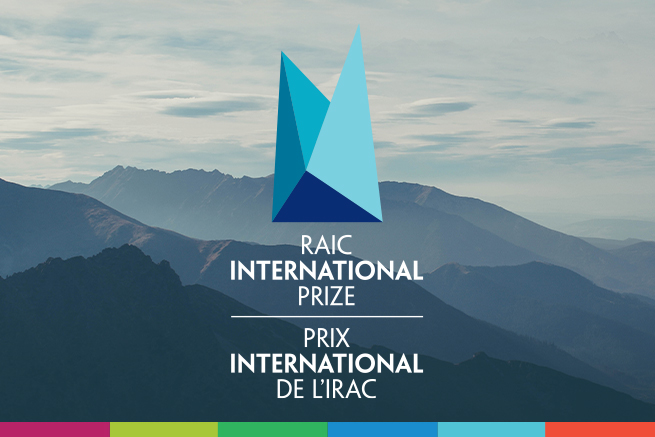 Ottawa June 2, 2020– Due to the ongoing humanitarian crisis caused by the COVID-19 pandemic, its effect on the global economy, and the restrictions it places on international travel for site visits in the coming year, the RAIC has decided to postpone the launch of the 2021 RAIC International Prize and Scholarships to 2022.  
As the future of public gatherings, international travel, and large ceremonies is still uncertain, the RAIC will provide further updates on the launch of the 2022 RAIC International Prize when more information is available.  
Although this is an extraordinary situation, we are committed to keeping the spirit of the RAIC International Prize going and we thank you for your patience as the RAIC moves forward with the next steps. 
About the RAIC International Prize 
The distinguished Canadian architect Raymond Moriyama, FRAIC, the Royal Architectural Institute of Canada (RAIC), and the RAIC Foundation created the RAIC International Prize in 2013 to raise the international stature of the RAIC and the Canadian architectural profession, and to encourage Canadian architects to aspire to international excellence. 
The Royal Architecture Institute of Canada (RAIC) is a not-for-profit, national organization that has represented architects and architecture for over 100 years, in existence since 1907. The RAIC is the leading voice for excellence in the built environment in Canada, demonstrating how design enhances the quality of life, while addressing important issues of society through responsible architecture. The RAIC's mission is to promote excellence in the built environment and to advocate for responsible architecture. The organization national office is based in Ottawa with a growing federated chapter model. Current chapters and networks are based in British Columbia, Alberta and Nova Scotia. 
About the RAIC Foundation 
The RAIC Foundation is committed to advancing excellence and knowledge in Canadian architecture that ensures a vibrant place for architecture in Canadian Society. Foundation trustees oversee the RAIC Foundation Awards established by bequests from members of the Institute, in addition to other programs.