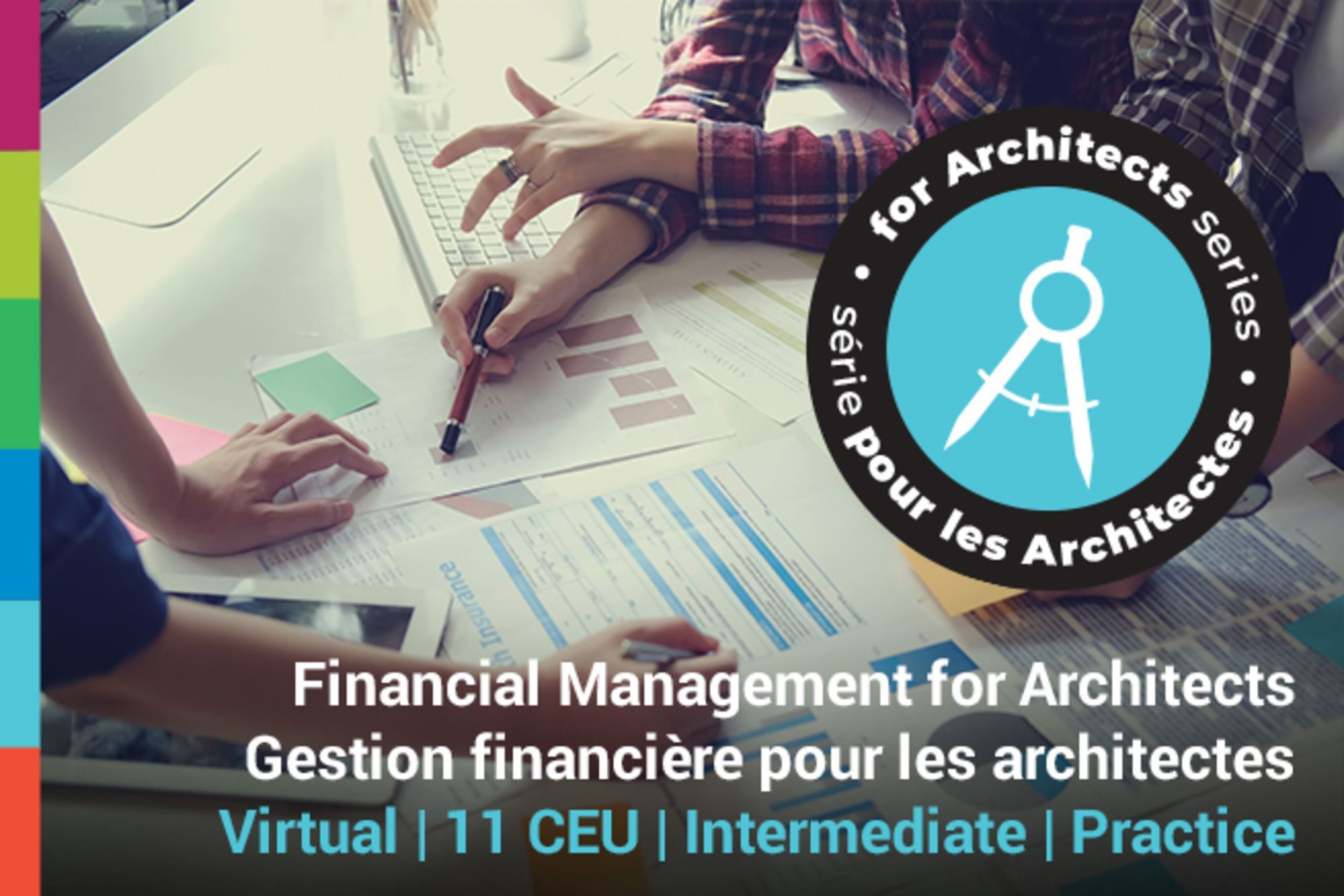 The health, safety, and well-being of our staff, instructors and participants is very important to the RAIC. As such, the RAIC is working diligently to  transition all  Continuing Education events and offerings from now until September 30, 2020  to virtual platforms.  
Updates will be provided directly to participants of any in-person activities taking place up until  September 30, 2020  as soon as possible via e-mail and raic.org/continuingeducation. 
The RAIC's Financial Management Course
Registration fees have been adjusted for the virtual format, resulting in reduced pricing. Register for the Financial Management and save an additional $250 off the original pricing and discounts!
Upcoming dates:
The RAIC's continuing education department works diligently to develop and schedule courses and workshops that support your career in the built environment. 
Upcoming offerings include Financial Management for Architects and Leadership for Architects, and we would like your input on the date ranges that best suit your schedule for these two sessions. 
Click here to select your preferred date range for Financial Management for Architects.
The results will be monitored, and the RAIC Continuing Education office will reach out over the coming months. If you have any questions, please contact the Continuing Education Administrator at education@raic.org 
---
Picture your financially successful practice with continuous profitability and stable cash flow. You're able to attract and retain great employees and confidently pursue work to keep doing what you love ⁠— architecture.
The Financial Management for Architects course is for professionals in the architecture industry who want to learn how to improve and efficiently manage their firm's finances and profitability, make sound financial decisions and achieve their business goals. This includes owners, managers, architects, intern architects, engineers and designers.
This two-day course will lay a framework for understanding the financial and accounting operations, processes and concepts, needed to run and lead a sustainable architecture business.
Meticulously designed to address how professional design offices make their money, the course will teach participants how to read the numbers and understand financial management terms, strategies, and reports. Step-by-step, the course will guide participants into the comfort zone of actions and processes such as analysis, budgeting, setting billing rates, and integrating finance with other areas of the business.
The RAIC understands that architecture businesses are distinct. It has engaged and consulted industry leaders to develop courses specifically for architects in Canada. 
Why Financial Management for Architects?
• Gain financial literacy for your practice
• Learn to read the data that factors into your financial decisions
• Gain the tools to manage and mitigate financial risks
• Master the tools that will shape the financial future of your practice
 
Learning Outcomes
Participants will gain knowledge for efficient financial management when it comes to owning, operating, and managing an architectural practice. 
They will be able to:
Define key terms, concepts and frameworks. 
Define appropriate roles concerning financial management within an architectural practice.   
Evaluate, read and interpret financial statements and reports, including balance sheets and income statements.  
Analyze financial statements to understand the financial situation of the business. 
Apply financial tools, including interpreting reports for data and calculating key financial ratios and key performance indicators.
Navigate and address complex financial situations by creating and developing financial strategies and tools.
Appraise financial situations and propose methods for addressing and mitigating financial risks and issues. 
Make high-level firm decisions based on first-hand financial analysis and assessment.
Course Instructor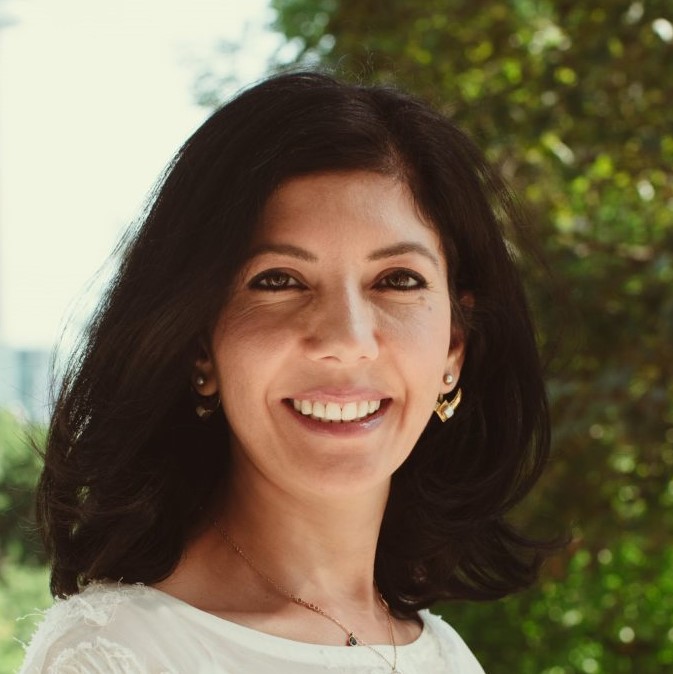 Basima Roshan, CPA, MBA
Associate Principal, Innovia Partners, Toronto, ON
Basima is a proficient financial advisor to owners of architecture practices and other creative businesses. She is a recognized speaker for Canada's architecture, engineering, and construction industry, delivering programs in talent and financial management. Basima develops strategies and approaches to business management that serve their financial, creative, and strategic objectives. She guides clients through the changes in structure, processes, and people needed to address business and market challenges.
Course Features
This two-day course (11 hours) begins with an introduction to finance and accounting, focussing in detail on finance management and analysis, and concluding with a step-by-step hands-on finance calculation in a normal business cycle.
Introduction to Finance and Accounting:
• Fundamentals of business
• What makes a business succeed or fail?
• Sole proprietorship, Partnerships and Corporations
• Finance and accounting concepts and principles
• Accounting cycle and Internal controls
• Key terms and definitions
Financial Management:
• Financial statements: Balance sheet, Asset and Liability, Income and Expenditure, Cash flow statement
• Role of principals, owners, and consultants
• Integrating accounting with marketing, project budgeting, HR and operations
Financial Analysis:
• AR and AP management
• Projecting Revenue & Expenses 
• Calculating firm's profitability, efficiency, and liquidity ratios
• Advantages and limitations of financial ratios
Application of Learning:
• A practical experience to participants, be involved in a step by step process using cases, handouts and calculations as they face a normal business cycle.
• Case studies with sample financial statements to calculate KPIs for architecture firms and solve common business problems