This 1 hour webinar explores the Monastère des Augustines,  the first hospital-monastery complex of the continent built north of Mexico, and is offered in French and English!
Rehabilitation of Augustines' Monastery, Québec City
Topic: Heritage Conservation
Length: 1 hour What's included: video, quiz, certificate of completion
This webinar is available to stream!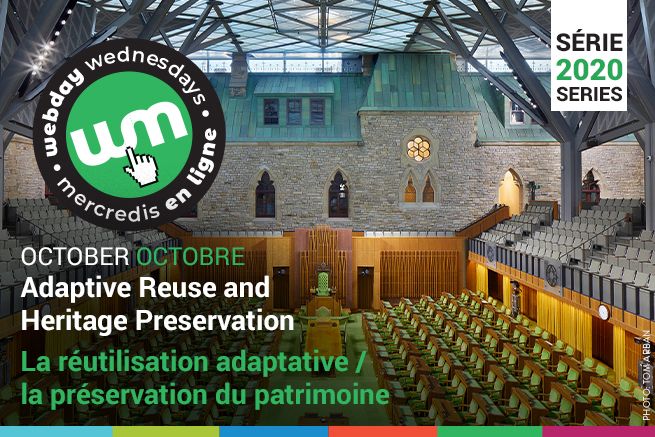 The Monastère des Augustines was the first hospital-monastery complex of the continent built north of Mexico. It has been consolidated in successive phases since 1645, in the middle of its own walled enclosure, inside the ramparts of the fortified city.  
After an occupancy of around 370 years by the religious sisters, their foundation building was passed on to the Quebec population through a trust whom would protect their cultural heritage, make it accessible to the public, and support the mission of Le Monastère des Augustines.  Following a number of preparatory studies and research, an innovative concept enabled to combine archives, reserves, a museum, a hospitality experience, a restaurant and a holistic health centre while maintaining the presence of the religious sisters in a part of the complex. 
The result is a unique complex, a haven of peace in the heart of a UNESCO historic district, where a dialog between heritage and contemporary architecture create a rehabilitation that is sensitive, sustainable, respectful of the past and focused on the future.  The construction began in 2012 to end in 2015. It welcomes patient's relatives, tourists oriented in experience and in search of personal wellness, regardless of their religion.
Learning Outcomes:
At the conclusion of this session, participants will be able to:
Define the concept of built heritage rehabilitation

Explain urban and landscape integration of h

eritage projects

Recognize the importance of immaterial heritage

Demonstrate the need to experience heritage in synergy with our present and future activities
Subject Matter Experts
Bernard Serge Gagné, OAQ
Architect/Senior Partner l ABCP architecture
Dany Blackburn, OAQ, AANB, PROFESIONNAL AGREEMENT, CANADIAN GREEN BUILDING COUNCIL 
Architect/Senior Partner l ABCP architecture
This is a recording of a live event. 

This webinar is part of a series! See more like this here.