This 1 hour webinar will address the daunting task of balancing change and continuity in heritage structures and districts through case studies from Newfoundlan and Labrador.
Designing for Historic Places:  Getting the Balance Right
Topic: heritage Conservation
Length: 1 hour l What's included: video, quiz, certificate of completion
This webinar is available to stream!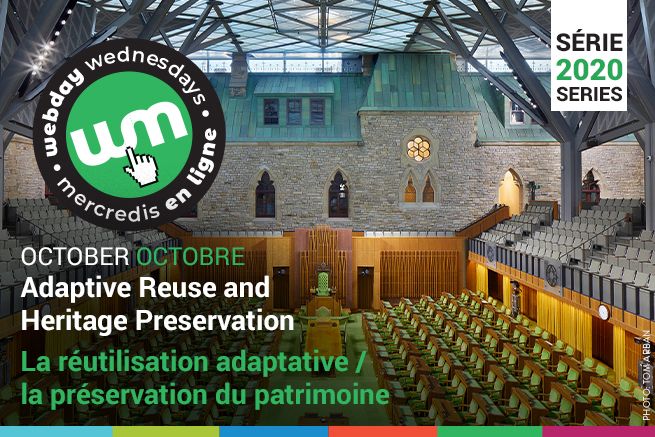 Canada's built heritage is an important resource in terms of supporting quality of life and a sustainable environment and economy in our cities and towns. In the face of rapid demographic, social, and environmental change, heritage structures and districts need to adapt in a variety of ways:  to find new uses; to meet the changing needs of their owners; to meet new regulatory and building code requirements; to support densification; and to address the challenges of climate change; among others.  For designers, tackling these issues and challenges, while preserving the integrity of our built heritage, can be a daunting task.  How do they balance all of these issues and challenges to find the "sweet spot" between change and continuity? This presentation will provide some tools and approaches to the subject using a number of case studies from Newfoundland and Labrador.
Learning Outcomes:
At the conclusion of the workshop, participants will able to: 
Define multiple values of historic places (cultural, social, economic, environmental)

Evaluate different approaches to developing a good understanding of a heritage property before planning design interventions

Apply what the Standards & Guidelines for the Conservation of Historic Places in Canada provide as guidance for finding the right balance in the introduction of new design elements in historic places

Recognize the role of effective community engagement and the use of engagement tools to ensure community buy-in for design interventions in historic places
Jerry Dick, Executive Director l Heritage NL
Available Until: December 31, 2022
Cancellation/Refund

: Your access begins as soon as payment is processed. Please note, a refund is only available if you cancel within 5 business days of your initial order, and you have not accessed any content. 

An amount equal to *10% of the registration cost will be retained as an administration fee.

 Should you cancel after 5 business days, your payment is non-refundable.

 There are no exceptions to the cancellation/refund policy. Webinars and courses are not transferable. 

 

The RAIC reserves the right to cancel registrations for individuals who sign-up for the wrong category (member or non-member). Please select the correct membership category when registering to avoid interruption of service. Log into your member account to access member pricing. If you have any questions about which category to register for, please contact the RAIC education administrator at education@raic.org  

 
Instructions:  
Access RAIC webinars in 3 easy steps: 
REGISTER online through the RAIC Store 
LOG IN to the RAIC Learning Management System 
ACCESS courses on your personal Education Dashboard