RAIC New Member Spotlight: Pierre Cardin, MIRAC
Posted: October 07, 2019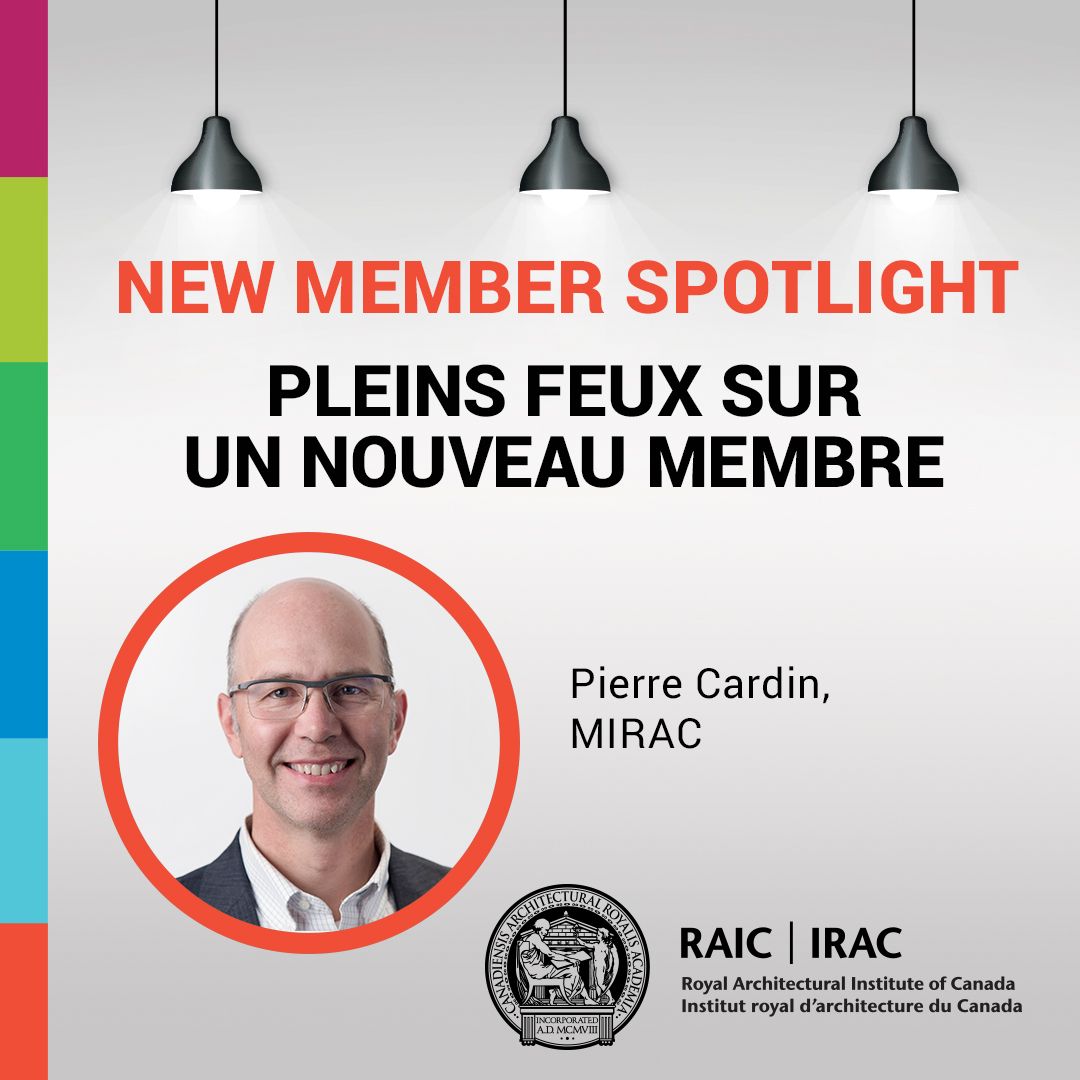 Pierre Cardin has been a partner architect at Cardin Julien inc. in Montreal since its founding in 1992. Cardin Julien inc. is a multidisciplinary firm, carrying out projects in many fields, including institutional and commercial (planetariums, theatres, schools, interior design, etc.).
He is currently working on several municipal projects, including aquatic centres, community centres, heritage building repairs, and building envelope expert analyses. Pierre recently completed the Longueuil's Caisse Desjardins' new headquarters, as well as major renovations in several schools in Montreal. The firm is also currently working on two projects in France.
Pierre graduated from the School of Architecture of the University of Montreal in 1987, and has more than 30 years of experience. He leads, with his partner Jean-François Julien, a dynamic and innovative firm with nearly 20 employees (architects, technicians, and designers).
Last year, he was elected to the administrative board of the AAPPQ (Association of Architects in Private Practice in Quebec).