RAIC New Member Spotlight: Diana Roldan, MRAIC
Posted: February 25, 2019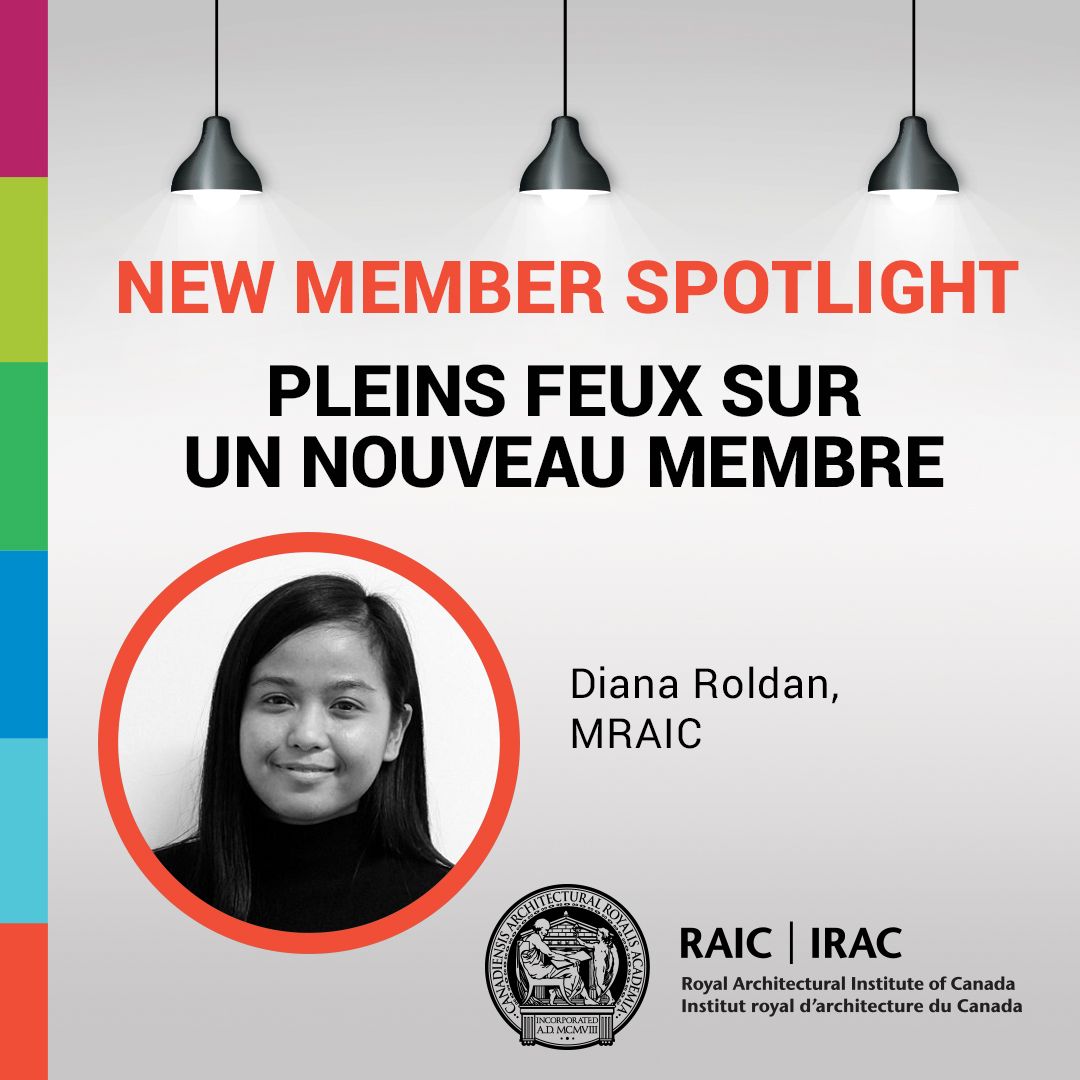 Diana currently works as an Intern Architect at ERA, specializing in the archival research, documentation, assessment, and conservation of historic buildings within new developments. Some of her projects with ERA include Toronto's Union Station and Distillery District.
Diana holds a Bachelor of Science in Architecture (cum laude) from the University of the Philippines, and an Advanced Certificate in Architectural Preservation and Conservation from Ryerson University. She continues her professional development as an intern with the RAIC, OAA, CAHP, and APTI.
Architectural Conservation apprised Diana in the technical aspects of Planning and Architecture, strengthening her personal advocacy for social responsibility, sustainability, and resiliency in design.
Her interests in adaptive reuse and material preservation stem from her belief that conservation principles are inclusive of both new and historic work, and serve as pathways to conscientious innovation and creativity.
For five years, Diana, together with her partners, Jennilee Austria and Yshmael Cabana, have led tours to promote the community-building stories of Filipino-Canadians in Toronto, particularly in the neighbourhoods of St. James Town and "Little Manila." The tours encouraged the collective effort of businesses and NPOs, promoting food, migration, art and culture. With their volunteer work, the trio were recognized as part of Heritage Toronto's "30 Emerging Historians" in 2017.