RAIC EP ExAC Live Q&A Webinar 2019
RAIC Emerging Practitioners (EP) Webinar - Tuesday October 8, 2019 - 7:30 p.m. ET and live across the country.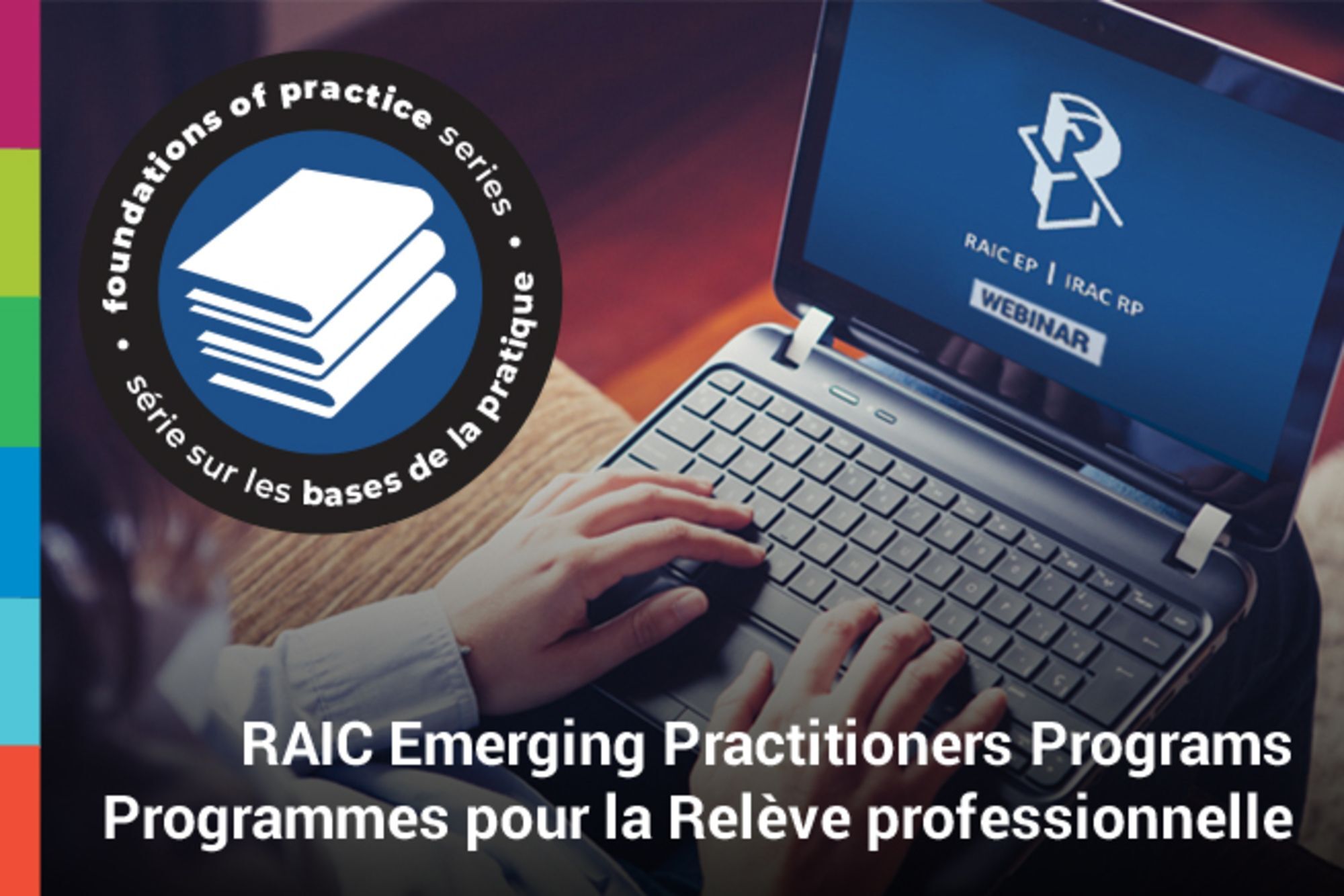 Join the RAIC Emerging Practitioners (EPs) as they host a live information session for intern architects across Canada.

The session will discuss study and preparation strategies for the ExACs (Examination for Architects in Canada / Examen des architectes du Canada) including a Q&A session answering questions forwarded from intern architects across the country.
Should you have questions that you wish to be answered in this webinar, submit here: https://forms.gle/ZqAKYQryF2PKw4mP6
The deadline to receive questions in Friday, October 20 at 5:00 p.m. Eastern.
Registration fees: Free for RAIC members and $25 for non-members

Deadline for registration is Sunday, October 6 at 5 p.m. EST.
PACIFIC

MOUNTAIN/
CENTRAL
STANDARD
TIME

CENTRAL

EAST

ATLANTIC

NEWFOUNDLAND

START

4:30 p.m.

5:30 p.m.

6:30 p.m.

7:30 p.m.

8:30 p.m.

9 p.m.

END

5:30 p.m.

6:30 p.m.

7:30 p.m.

8:30 p.m.

9:30 p.m.

10 p.m.
Disclaimer
Note that specifics on the content of the ExAC exam information will not be provided at this session due to confidentiality agreement limitations. Any questions asked at this session which breach the confidentiality agreement of the ExACs will not be answered.
The times indicated below are in eastern time.
When
October 8, 2019 7:30 PM through 8:30 PM
Event Fee(s)
ExAC Q&A Webinar
Event Fee (GST)
$ 25.00

+ $ 1.25 Sales Tax

Event Fee (HST)
$ 25.00

+ $ 3.75 Sales Tax

Event Fee (ON)
$ 25.00

+ $ 3.25 Sales Tax

Event Fee (QC)
$ 25.00

+ $ 3.74 Sales Tax