Tyler Sharp MRAIC, BA, BEDS, March, OAA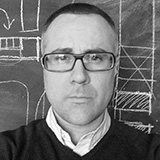 Tyler is a graduate of the Dalhousie University School of Architecture, in Halifax, Nova Scotia, Canada. While at Dalhousie, Tyler received the Medjuck Design Scholarship for undergraduate work, a Faculty of Graduate Studies Full Scholarship and a place of the Dean's List for Outstanding Academic Achievement. Tyler's thesis work at Dalhousie won the American Institute of Architects (A.I.A.) Thesis Award and placed him on the Royal Architectural Institute of Canada's (R.A.I.C.) National Honour Roll.
Tyler's professional work experience began at Dalhousie, working with recognized Vancouver based Battersby Howat, where he was involved in a series of custom residential projects, including the design of the award winning Staehling Residence in British Columbia. After graduation, Tyler joined the Toronto firm of Kuwabara Payne McKenna Blumberg, where he worked on the multi-award winning Gardiner Museum of Ceramic Arts, as well as playing key roles in the design of the Toronto International Film Festival (TIFF) Headquarters Building Toronto, the National Museum of Nature in Ottawa, and the Governor General's Award winning Vaughan Civic Centre, in Vaughan, Ontario, Canada.
Tyler joined RDHA in 2005 to begin the transformative process that was to follow over the next eight years. Tyler's first project with the firm was the Bloor Gladstone Library, located in downtown Toronto which has received seven major design awards, including an Ontario Architects Association (OAA) Design Excellence
Award, a Design Exchange National Gold Medal, and a Chicago Athenaeum International Architecture Award. Following this, Tyler led the designs for the Hamilton Central library and Farmers Market which was recently awarded an OAA Design Excellence Award; the Waterdown Library and Civic Centre; the First Leaside Financial Headquarters; the Guelph Civic Centre Skating Pavilion; and most recently, the critically acclaimed transformations of the Lakeview, Port Credit, and Lorne Park Branch Libraries for the Mississauga Library System which received a 2012 Governor Generals Medal for Architecture.
In parallel with this architectural design work, Tyler was instrumental in changing the culture of the RDHA office. Over his first two years Tyler led the redesign of the RDHA web site; the office letterhead and business cards; major renovations to the physical space of the office; and helped to bring a new generation of young
designers to the firm.
Jury Comment(s):
"His work is recognized for its detail and controlled built-resolutions," said the jury.
"His success demonstrates that individual creativity and talent can be exercised within a larger firm context as an option to developing a career as an individual practitioner."
Tyler Sharp's leadership shows "an individual architect can be an important component to the growth and re-invention of a traditional existing practice," said the jury.