Since 1941, the VELUX Group has been the world leader in residential skylights, Sun Tunnels and roof windows and is one of the strongest global brands in the building materials sector.
Over the past decade VELUX Commercial, a new division under the VELUX Brand has revolutionized the offering of daylight solutions for commercial buildings.
VELUX Commercial delivers the same product quality and innovation as our residential line.  We offer daylight solutions for commercial buildings such as offices, schools, healthcare facilities, airports, shopping malls and retails stores, large public buildings, railway stations and industrial buildings.  In 2012, in collaboration with Foster + Partners we launched the VELUX Modular Skylight, a prefabricated modular skylight system designed with both architects and installers in mind.   The combination of technology, innovation, imagination and expertise has created a flexible and simply stunning skylight system that transforms any space into something special.  Our Dynamic Dome provides low energy values, compact nesting for competitive pricing, harvest low light for more daylight hours and the architectural structed dome provides a beautiful feature. 
Our diverse product range offers innovative, efficient and smart solutions for all your commercial project types: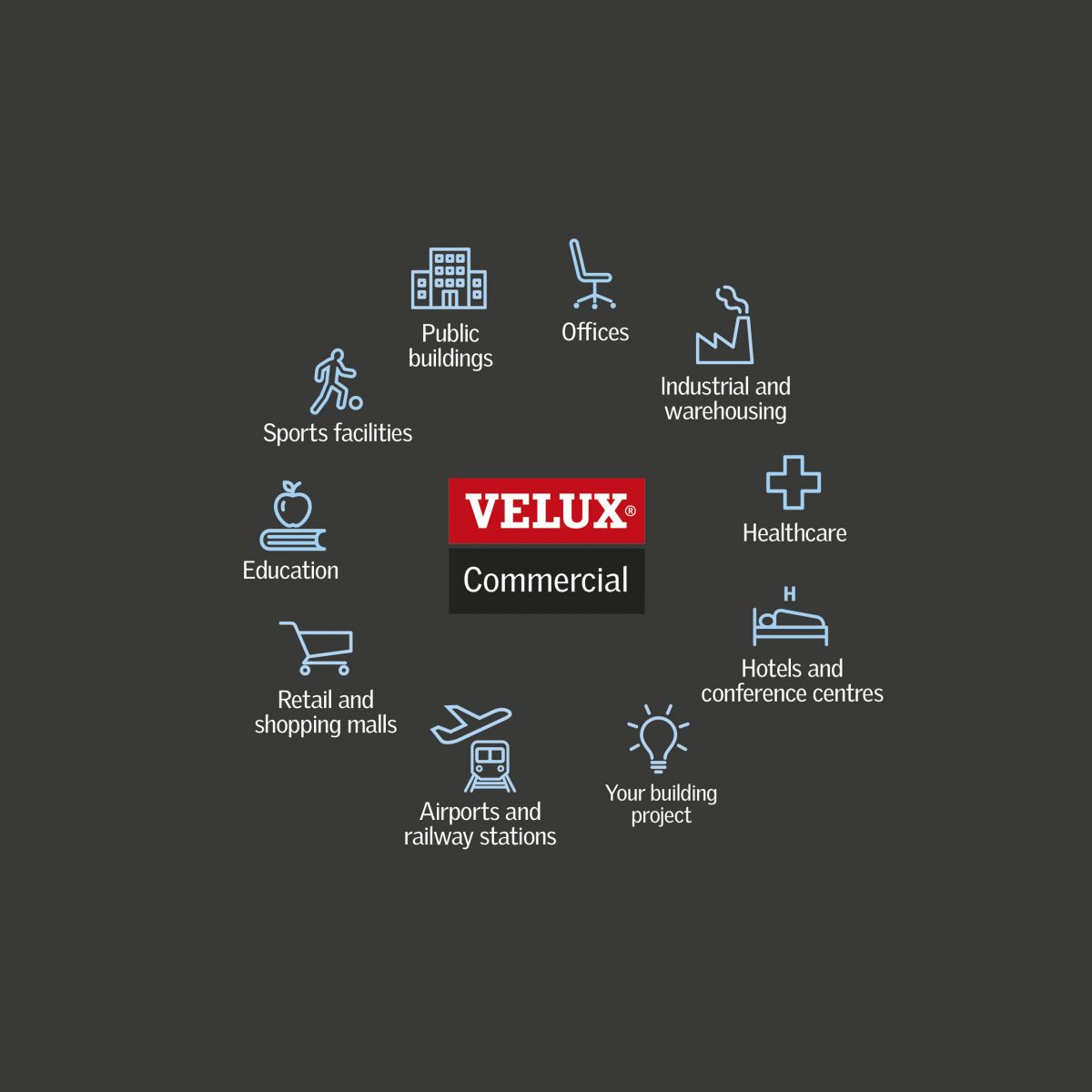 Our commercial and residential project teams are here to help you so you can spend more time designing.  

For project support please contact us: 
commercial-cdn@velux.com