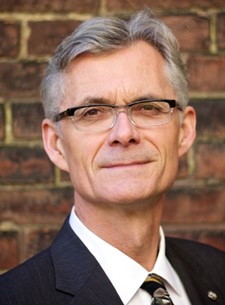 As the country grows and changes, historic buildings play a crucial role in place-making, now and into the future. This annual award will recognize emerging heritage conservation practitioners and will celebrate excellence, innovation, and best practices in the applied field of architectural conservation while supporting an understanding of Canada's built heritage.
This annual award, established in 2021 in partnership with the Royal Architectural Institute of Canada Foundation (RAICF), was created in recognition of Richard Moorhouse for his leadership as the Founding President of The Arts and Letters Club of Toronto Foundation (ALCT Foundation), and former Chair of the National Trust for Canada and in appreciation of his life-long contributions, both as a professional and as a volunteer, to the field of heritage conservation.
The award adds to the RAICF's award portfolio and is the first to highlight architectural conservation.  It will be administered by the RAICF and will be established at a minimum sum of $1,000.00 per annum, to be reviewed every five years by the award partners. The award will be announced and payable to the recipient in one lump sum each year, during the annual RAIC Conference, commencing in May 2022.
Eligibility 
Applicants must be Canadian citizens or permanent residents of Canada working on applied research and/or projects that are making a tangible contribution to the field of architectural conservation within Canada, and must be either a student at an accredited Canadian school of architecture or a recent architecture graduate (within five years).
 
The scholarship for 2022 is $1000.00. 
 
The call for submissions is currently CLOSED.
Call for submissions - CLOSED. 
To learn more about the RAIC Foundation, go to their website: https://www.raicf.ca/en/