A modest village library outside of Beijing, China, designed by architect Li Xiaodong, has won the inaugural Moriyama RAIC International Prize.
Raymond Moriyama, FRAIC, presented the $100,000 prize to Li before 350 guests at a gala and awards ceremony on October 11 at the new Aga Khan Museum in Toronto.
Based in Beijing, Li also took home a crystal sculpture by Canadian designer Wei Yew.
The intention of the biennial award is to celebrate a single work of architecture that is transformative, inspired as well as inspiring, and reflects the humanistic values of justice, respect, equality and inclusivity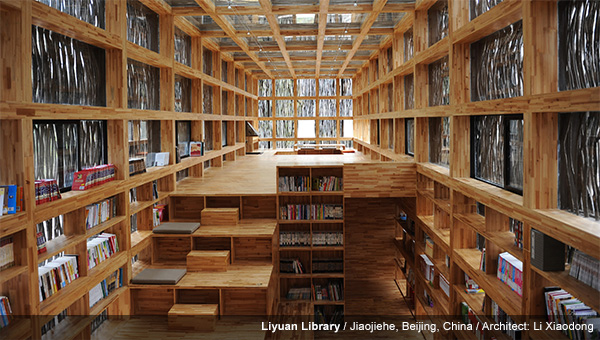 The six-member jury noted the elegance of the library's siting, its contemplative spaces, environmental design and role in serving the community.
The RAIC received submissions for projects located in nine countries: Canada, China, France, Germany, Israel, Japan, South Korea, the United Kingdom and Tajikistan.
In addition, three students each received a $5,000 Moriyama RAIC International Prize BMO Financial Group Scholarship. They are Loïc Jasmin, Université de Montréal; Benny Kwok, Dalhousie University; and Shu Yin Wu, University of Waterloo.