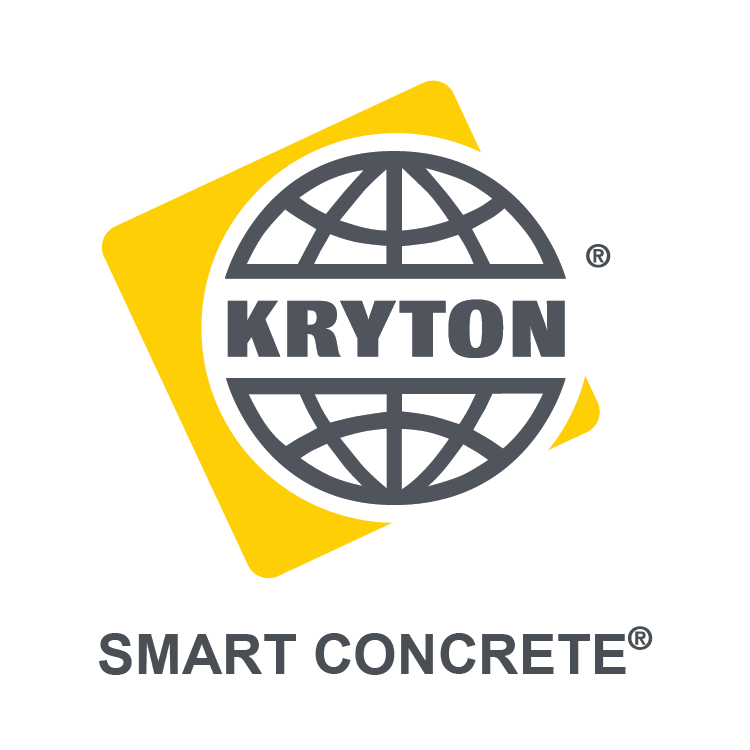 Kryton's Krystol Integral Concrete Waterproofing & Durability Solutions are innovative, permanent systems, which work to reduce site disturbance and waste, contain no volatile organic compounds, are safe for use with potable water and contribute to valuable LEED points. The Krystol systems work powerfully against not only dampness and moisture but are specifically designed to work against high hydrostatic pressure. Hard-Cem.
Kryton was a pioneer of crystalline waterproofing and has been waterproofing concrete with its proprietary Krystol technology since 1973. Kryton leads the industry today through its active involvement with the American Concrete Institute, International Concrete Repair Institute, American Shotcrete Association, and many other leading organizations.
More recently, Kryton has introduced a highly specialized admixture that gives concrete up to six times greater resistance to abrasion or erosion. Kryton's "Hard-Cem" technology is ideal for industrial floors, roadways, hydro spillways and many other applications in transportation, agriculture, power generation and marine structures. Hard-Cem overcomes the performance issues, practical constraints and safety concerns of existing hardening strategies while costing much less.
With over 40 years of experience, 50 distributors worldwide, and more than 10,000 successful waterproofing projects, Kryton is recognized and acknowledged as the leader in taking the risk out of concrete waterproofing globally.