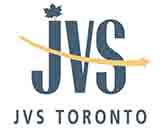 JVS Toronto is a non-profit, charitable organization. Since 1947, we have played a vital role ensuring that job seekers reach their potential at work and employers build the workforce they need to be successful. 
JVS Toronto offers a variety of specialized programs and services for Newcomer Architectural Professionals.
IPLAN (Immigrant Professionals Leveraging Architectural Knowledge for New Opportunities) consists of two streams of bridging programs delivered in partnership with Ryerson University and funded by the Government of Ontario.
IPLAN Employment prepares internationally trained architectural professionals for the Canadian workplace. Through a unique blend of academic and workplace training, IPLAN provides job seekers with the knowledge and skills needed to join architectural practices across Ontario.  
IPLAN Practice is designed specifically for International Architecture Professionals pursuing a career as an Architect in Ontario. Beyond serving participants, the program assists candidates of the Broadly Experienced Foreign Architect (BEFA) program with employment placements. 
Building Unbiased and Inclusive Workplaces Leveraging Diversity (BUILD) provides Internationally Educated Professionals in architecture residing across Ontario with information to jumpstart their integration into the architecture field in Ontario. 
Canadian Workplace Communication provides sector specific enhanced language training for newcomer professionals in Architecture, Banking/Finance and IT.
For information about JVS Toronto's programs, visit www.jvstoronto.org/find-a-job/newcomer-employment-services/.
For more information on hiring newcomer architects, contact Ravit Abelman at (416) 649-1710 or ravit.abelman@jvstoronto.org.
Free Recruitment Services for Employers
We work with you to understand your business, hiring needs, workplace environment and culture. Our recruitment services provide you with pre-screened candidates with the skills you need. And we do it all at no cost! For information about JVS Toronto's free recruitment services for employers, visit www.jvstoronto.org/employer-services/. 
To find out more about all the employment programs and services that JVS Toronto offers, click here to download a copy of our brochure.