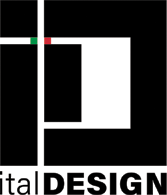 italDesign Group is a luxury interior design firm and definitive resource for fine Italian interior furnishings. They are exclusively dedicated to the top brands of interiors "Made in Italy" and feature some of the premium "Red Dot" award-winning designs by Jean Nouvel, Zaha Hadid, Giuseppe Bavuso, Rodolfo Dordoni, Pietro Arosio, and other architects and designers of international renown.
THE DESIGN EXPERIENCE
italDESIGN Group provides complete design services to clients across North America from their showrooms in Toronto. Their in-house architect is available to make your project a "turn-key" experience.
The italDESIGN Group team are passionate about design, consistently raising the bar and approaching every project with the curiosity, hard work and dedication that is required to create inspiring spaces. They take pride in allowing clients to achieve their desired lifestyle. They offer unmatched service to clients and partners, ensuring an engaging and gratifying design experience from beginning to end.
They are committed to the pursuit of harmonizing possibility with perfection and have increased their partnerships due to their clients requesting more and more fine interiors from Italy. They have made multiple trips to Italy to source fine brands which are a good fit for our discerning clientele.
THE RETAIL EXPERIENCE
italDESIGN Group specializes in modern design of kitchens, bathrooms, closets, shelving systems, furniture, interior doors, wallpaper, lava tiles and lighting for high-end residential and commercial projects. They provide design, procurement, installation and ongoing support as well.
italDESIGN was born with its opening of the first flagship store dedicated to Ernestomeda kitchens, and has since rapidly grown to include other high-end brands all "Made in Italy" .