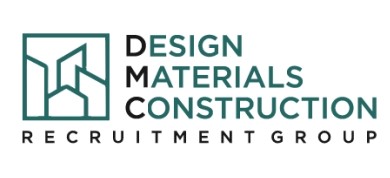 DMC Recruitment Group is a North American Executive Recruitment Firm that specializes in the industries of Architecture & Design, Building Materials and Construction.
Launched by 3 Partners; Shawna Wagner, Stephen Borer and Alexandra Mather, all specialists within their niche areas of the construction supply chain, DMC sets itself apart from the generalist recruitment agency model by providing an immersed, knowledgeable, and service oriented approach to these sectors.
Shawna Wagner leads the A&D division for DMC Recruitment Group servicing North America. With a Master's in Environmental Design and a well-developed network of industry professionals, she has both the technical understanding of the design and development process and the deep-rooted connections within the market needed to develop exceptional client and candidate relationships and to lead her team to successful placements with all our clients.
This team of technically experienced Recruitment Consultants specialized in the Architecture & Design space, have successfully placed positions at various levels within both small and large architecture and engineering design firms within Canada and the US. Below are a list of the sectors that the A&D team focuses in:
Architecture & Design
Engineering
Technology & Building Information Modelling
Sustainability
Interior Design
Landscape Architecture
Planning & Urban Design
Shawna and her team work personally and professionally with both clients and candidates, creating long-term relationships with key players in the Architecture, Design and Construction industries. She is an active community member in the Architecture and Design sector and is constantly further developing her skill set and knowledge of the ever-changing market.
We offer organizations a variety of recruitment solutions that can be tailored to fit their needs. The team here at DMC is always working to find top quality talent for our jobs and to support our clients and candidates every step of the way.  With our specialization in the industry and a proven track record of placing top talent with our clients we believe we are the best positioned company in the market to service the Architecture and Design community throughout North America.