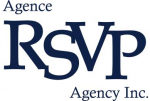 Agence RSVP Agency Inc. is a team of sales agents representing some of the leading suppliers of architectural glazing products & architectural window products. For interior and exterior of; commercial, residential, institutional and government buildings. We help to direct architects, engineers and glazing contractors to the product required as per specifications of the project in hand. We are a one-stop resource with a multitude of products from major reputable manufacturers of great quality.
Agence R.S.V.P. Agency is owned and operated by Richard Verdon who has more than 40 years of experience in the glass industry. Richard has also 25 years of networking across the world in his travels to always stay on top of finding new innovating products to add to is repertoire. He has also been a leader in being on the startup team of many glass associations and former President of these associations. Canadian Glass Association (CGA), the national association Atlantic.
Richard as well stays on top of his own specialty education for the betterment of sustainable building products that will need to meet the new NBC codes. So, we can achieve our Net0 challenges which will help save our planets future and give our future generation a safe place to live.
He is also surrounded by a great team of expert associates in the industry. With much needed expertise from all we constantly coordinate weekly virtual meetings to discuss opportunities to share ideas to make us better at our product offering to the glazing world.