This is LIVE Virtual Workshop will take place on Thursday October 21 and Friday October 22, 2021

This course will help professionals in the architecture industry who want to learn tools and strategies for improving their firm's finances and profitability. 
Financial Management for Architects
Topics: Finances / Practice 
This course will take place on October 21-22, 2021. Registration closes October 14 , 2021 at 11:59 p.m. ET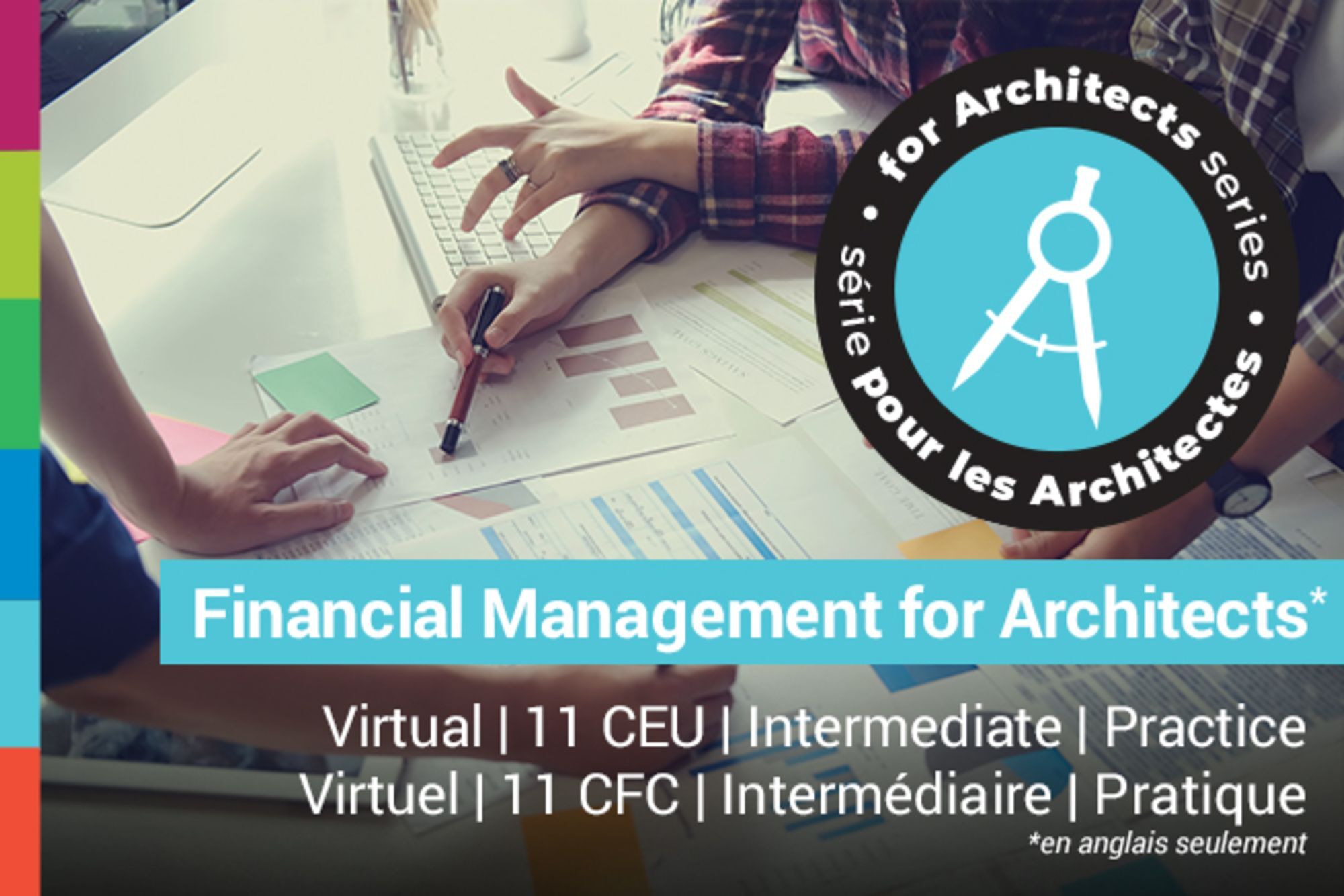 The finance management course will introduce key concepts for financial literacy and provide a comprehensive in-depth understanding of important terms, strategies, and reports. Simply put, this course will explore an architect's role in managing firm operations and finances.Key actions and ongoing processes such as analysis, budgeting, setting billing rates and integrating finance with other areas of the business will be presented and discussed. By the end of this course, participants will learn that providing high-quality architectural design services, and managing a successful and profitable business, are not mutually exclusive.This course is not only for architects, interns, project and finance managers in practice but also to public sector professionals involved in the financial management of architectural projects.
Learning Outcomes
Participants will gain knowledge for efficient financial management when it comes to owning, operating, and managing an architectural practice.
They will be able to:
Define key terms, concepts, and frameworks.

Define appropriate roles concerning financial management within an architectural practice.

Evaluate, read, and interpret financial statements and reports, including balance sheets and income statements.

Analyze financial statements to understand the financial situation of the business.

Apply financial tools, including interpreting reports for data and calculating key financial ratios and key performance indicators.

Navigate and address complex financial situations by creating and developing financial strategies and tools.

Appraise financial situations and propose methods for addressing and mitigating financial risks and issues.

Make high-level firm decisions based on first-hand financial analysis and assessment.
Subject Matter Expert: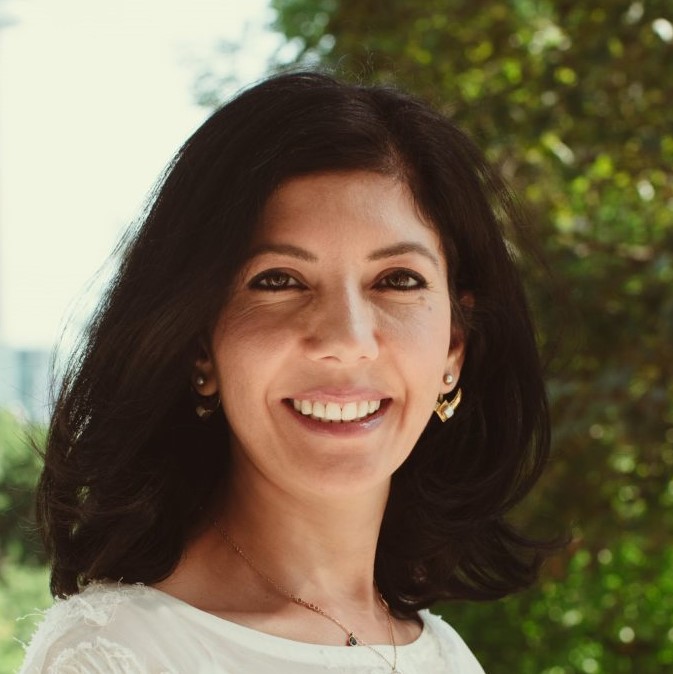 Basima Rochon, CPA, MBA
Associate Principal, Innovia Partners, Toronto, ON
Time:
October 21: 12:00 p.m. - 5:30 p.m. EST
October 22: 12:00 p.m. - 5:30 p.m. EST
Pricing: 
Member: $615  /  Non-Member: $750

Intern Member: $400  /  Intern Non-Member: $500  

Student: $325  (must be an RAIC student associate member)  
This course is part of a series! See more like this here.
Disclaimer
Cancellation/Refund: 

Up to 1 week prior to the start of the event – no refund

Between 1-2 weeks prior to the start of the event – 50% refund

More than 2 weeks prior to the start of the event – 90% refund

 

There are no exceptions to the cancellation/refund policy.

 

Webinars and courses are not transferable.

The RAIC reserves the right to cancel registrations for individuals who sign-up for the wrong category (member or non-member).Please select the correct membership category when registering to avoid interruption of service. Log into your member account to access member pricing. If you have any questions about which category to register for, please contact the RAIC education administrator at education@raic.org 
Access RAIC courses in 3 easy steps: 
REGISTER online through the RAIC Store 
ACCESS courses on your personal Education Dashboard 
NOTE: Login at least 15 minutes before the course start each day. The link to the course sessions on Zoom will be provided on the RAIC Learning Managment System.