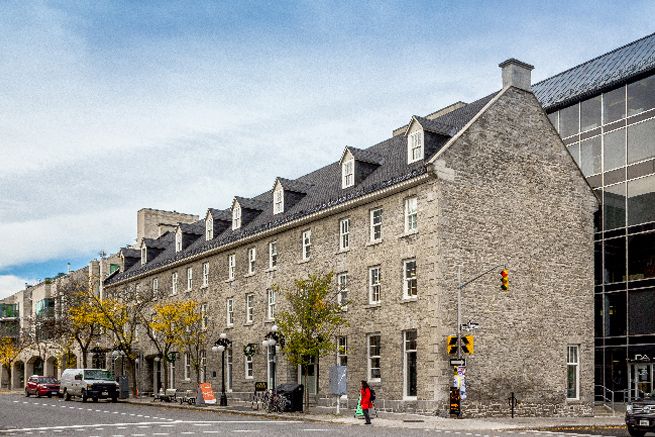 Communications Assistant
Ottawa, ON

Full-time
---
The RAIC is seeking a Communications Assistant to help produce a wide variety of external and internal communications in a fast-paced, creative, and dynamic environment. Writing, editing, and content creation form the lion's share of the job. You will support a range of programs and activities, including awards, continuing education, practice support, member services, and advocacy.
This role requires a clean and quick writer and careful editor with strong attention to detail. You have a proven ability to coordinate efforts with team members and deliver results on deadline. You consider yourself to be flexible, self-motivated, hard-working, and positive. You are meticulous about accuracy.
The Communications Assistant reports to the Director of Communications and Advocacy and works closely with all staff. This position is based in Ottawa.
Your typical work activities are likely to include some or all of the following:
Working with staff to develop, write, and edit texts for the website, members' newsletter, and e-notices;
Producing articles for the RAIC Journal and trade publications;
Developing backgrounders, submissions, presentations, speaking notes, letters, and other communications and promotional materials;
Preparing scripts and scenarios for events;
Drafting media releases;
Handling some correspondence for RAIC leadership;
Responding to media queries;
Contributing content for social media;
Assisting with the annual report and reports for board meetings;
Participating in media events as needed;
Helping at events such as the annual conference;
Taking on related duties as required.
Requirements
Proven experience as a professional communicator;
A university or college degree in journalism, communications, public relations or a related field;
At least three years of relevant work experience;
Excellent written and verbal communications skills in English;
Solid editing and research skills;
Strong attention to detail;
Ability to produce in a fast-paced, deadline-driven, and dynamic environment;
Excellent time management and organizational skills, including the ability to manage multiple priorities and timelines;
Ability to provide clear and compelling content for different needs and stakeholders;
A team ethic;
Working knowledge of the media landscape;
Working knowledge of social media;
Proficiency in MS Office.
Assets
Familiarity with databases and customer-relationship management software;
Ability to communicate in French;
Experience working with a professional association;
An understanding of the architectural profession and the built environment.
Salary
Commensurate with skills and experience.