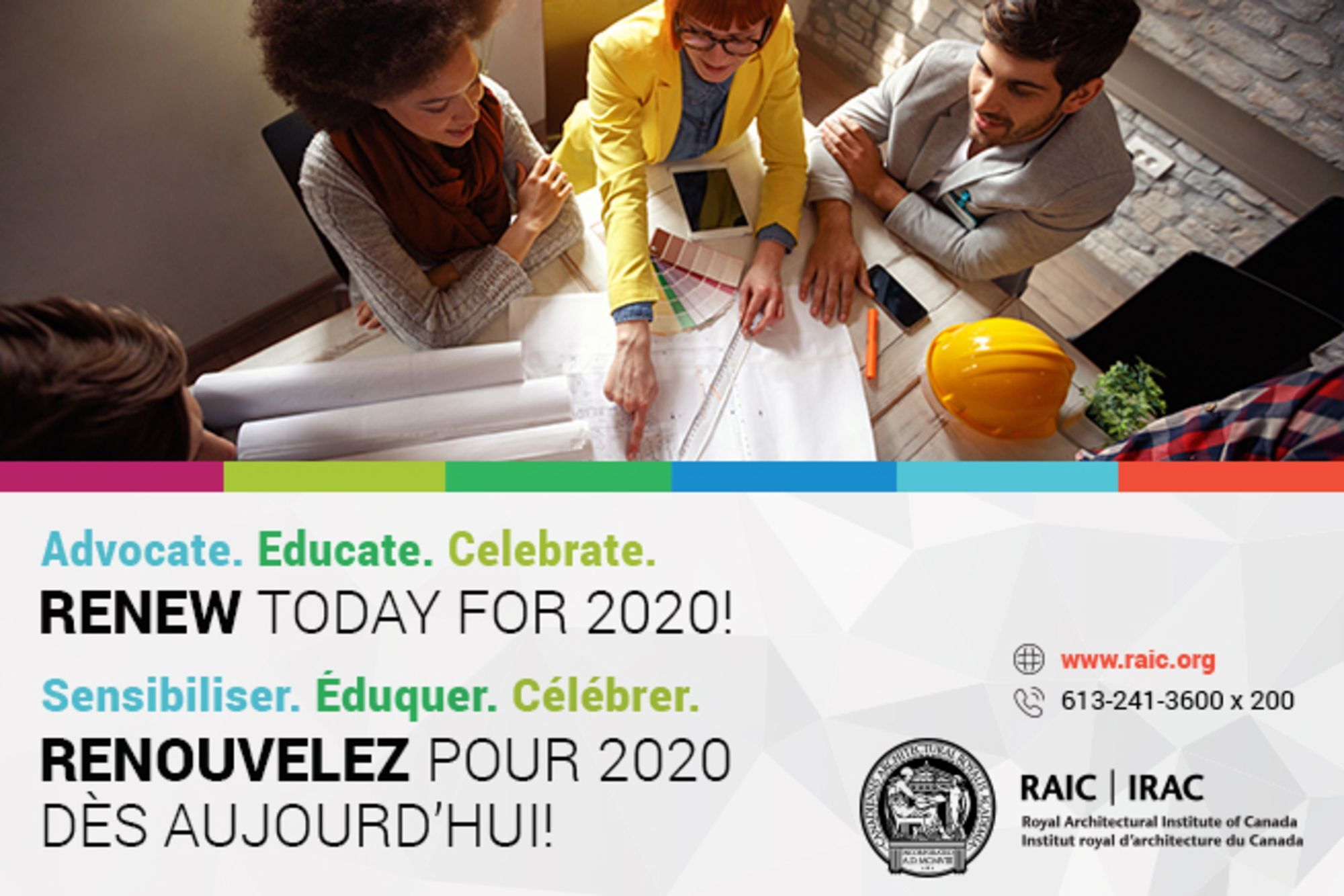 It's time to renew your membership for the coming year. The benefits package has recently been expanded to include new ways for you to save money and help advance your education and career.
→ advance your career with continuing education
→ grow your practice using professional support and resources
→ showcase your projects nationally and internationally through the RAIC awards program
→ have a voice in advocacy initiatives
Log in to your RAIC member account to renew online quickly and easily with a credit card, or select the cheque option to be emailed an invoice.
You can also renew by phone at 1-844-856-RAIC (7242) ext 200.
Not a member? Join now! 
For questions about membership, please contact Gretta Inamahoro at membership@raic.org or 1-844-856-RAIC (7242)