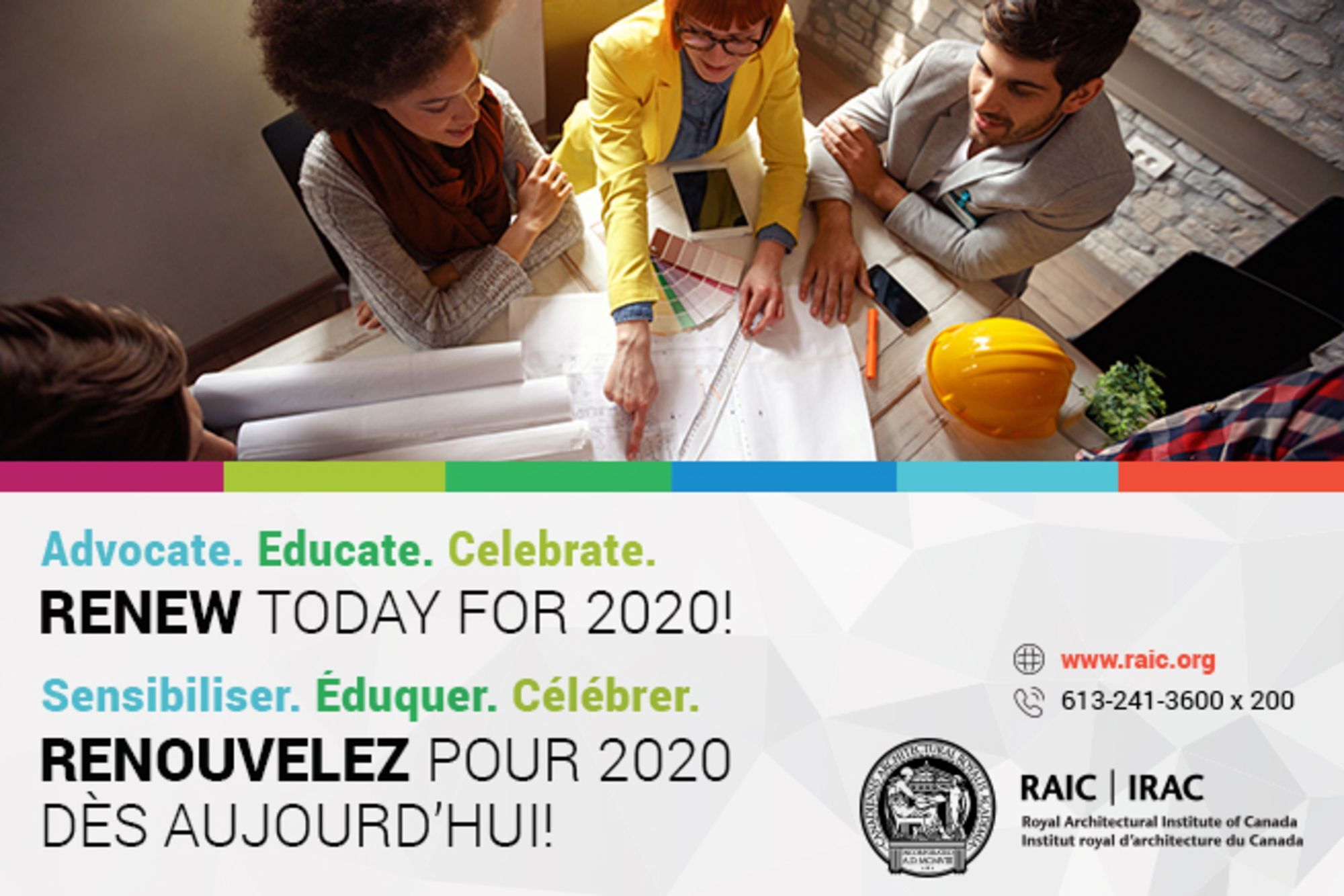 Advance your education and career while saving money with the updated RAIC membership benefits package. 
→ advance your career with continuing education
→ grow your practice using professional support and resources
→ showcase your projects nationally and internationally through the RAIC awards program
→ have a voice in advocacy initiatives
How to reinstate your membership:
Log in to your RAIC member account to renew online using a credit card, or select the cheque option to be emailed an invoice.
You can also renew by phone at 1-844-856-RAIC (7242) ext 200.
Not a member? Join now!
For questions about membership, please contact Gretta Inamahoro at membership@raic.org or 1-844-856-RAIC (7242).