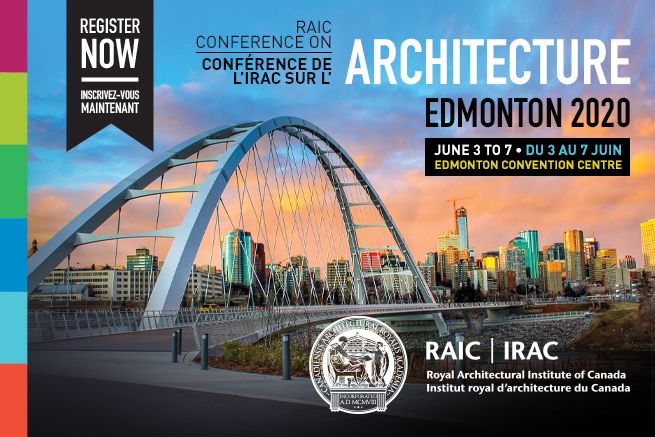 The RAIC Conference on Architecture is a celebration of Canada's architectural past, the outstanding achievements of today's design professionals, and the opportunities for the architects of tomorrow.
Join us this year in Edmonton–a city working towards civic architectural excellence.
Throughout four days of programming at the Edmonton Convention Centre and other locations across the city, delegates will network with their peers while learning from industry-leading experts through tours, lectures, and other innovative educational sessions.
Make sure to renew your 2020 membership with the RAIC to be eligible for Conference registration!
Early bird registration is on for Conference 2020 and delegates will save if they register before March 31, 2020!
Note: A French version of the 2020 Conference on Architecture website will launch at a later date.