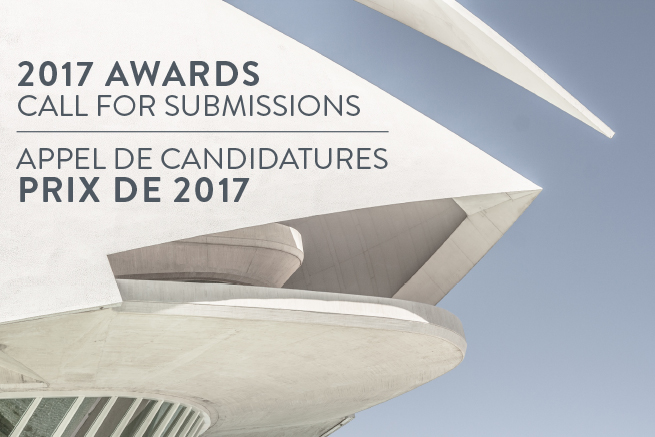 OTTAWA, December 16, 2016– The Royal Architectural Institute of Canada RAIC) invites entries for the 2017 President's Award for Media in Architecture.
Deadline for submissions is January 26, 2017.  See submission details.
This award recognizes storytelling about buildings and cities that promotes understanding of architecture and the role of architects in the daily life of Canadians.
Many types of media are eligible for submission. They include online articles, newspapers, magazines, a book, or a radio or television segment, written or presented by freelancers, writers, journalists or hosts.
Entries must have been printed or aired in 2015-2016. The entry can be a single endeavour or a series.
The RAIC President's Award for Media in Architecture is presented every two years as part of the RAIC Awards of Excellence. The RAIC has recognized excellence in architectural reporting since 2007. Each submission will be judged by a jury composed of the previous recipient and two past RAIC presidents.
The winner will be announced in March 2017.  The award will be presented at a gala event on Friday, May 26, 2017 at the RAIC/OAA Festival of Architecture in Ottawa.
ABOUT THE RAIC
The Royal Architectural Institute of Canada is the leading voice for excellence in the built environment in Canada. Representing about 5,000 members the RAIC advocates for excellence, works to demonstrate how design enhances the quality of life and promotes responsible architecture in addressing important issues of society.